'Dexter' Showrunner Hints at Why He Moved From Oregon to New York
By the end of Dexter, the hit Showtime series following a lab tech doubling as a serial killer, he'd left Miami, traveling across the country to put roots down in Oregon. But it turns out that he's moved again.
The upcoming revival series will find Dexter Morgan in the fictional small town of Iron Lake, New York. But how did he wind up there? Though we won't know the exact circumstances until the revival airs, showrunner Clyde Phillips hinted at the reason in an interview.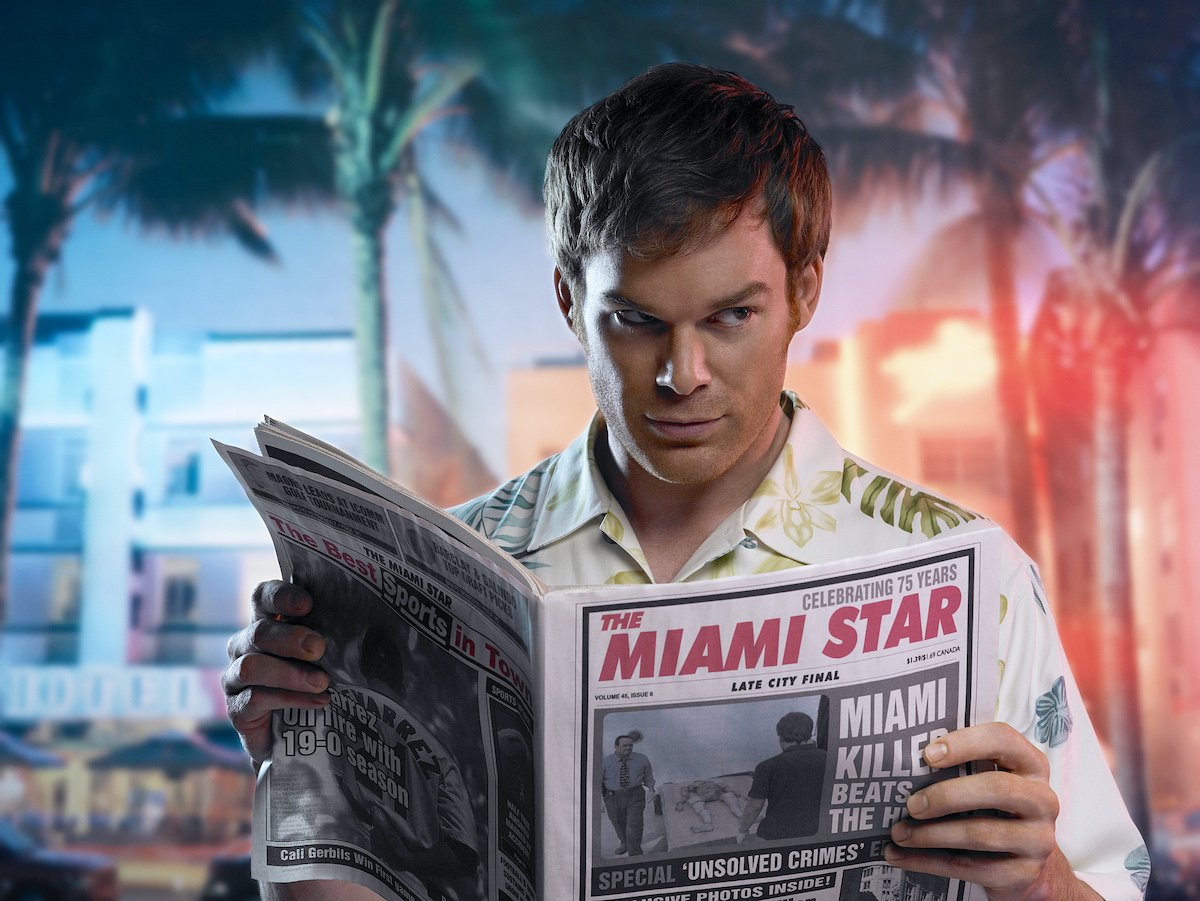 Dexter is trying to skirt his 'dark passenger'
Dexter may have thought he could stop his killing by moving away, but it's more difficult than he realized. "Dexter always has what we call 'the dark passenger' living inside him," Phillips previously said in an interview with TV Insider. "He is more grounded than he's ever been, but that dark passenger is a voice he cannot deny."
Moving to an even more remote place like Iron Lake could be a solution, but it's only a temporary one. As Phillips explained on The Adam Ferrara Podcast, Iron Lake is "a place where there's less temptation, so that he can try to be upstand. But people who deserve to die cross his path once again. And he's gotta do something about it."
Dexter will have at least one enemy in the revival
According to TVLine, the villain in the Dexter revival is Clancy Brown's Kurt Caldwell, the "unofficial mayor" of Iron Lake.
"He realized the American dream by going from driving big rigs, just like his father did, to now owning several trucks and the local truck stop," his character description says. "Powerful, generous, loved by everyone — he's a true man of the people. If he's got your back, consider yourself blessed. But should you cross Kurt, or hurt anyone that he cares for, God help you."
Without getting too detailed about the plot, Michael C. Hall (Dexter Morgan) teased to The Daily Beast that the story in the revival is much more "intriguing" than past reboot angles. "And I think enough time has passed where it's become intriguing in a way that it wasn't before," he continued.
"And let's be real: people found the way that show left things pretty unsatisfying," Hall added, "and there's always been a hope that a story would emerge that would be worth telling. I include myself in the group of people that wondered, 'What the hell happened to that guy?' So I'm excited to step back into it. I've never had that experience of playing a character this many years on."
There's still no official release date for the Dexter revival, at the time of this writing. But Showtime says it'll be here in late 2021.