'Dexter' Star Appears to Refute James Remar's Claims About Returning Cast
There are still a few more months until the premiere of the Dexter revival, but we're already counting down the days. Set to return is Michael C. Hall, who starred on the show as the lab tech/serial killer. But it has yet to be confirmed whether other original cast members will show up.
Previously, James Remar claimed Showtime hadn't asked "any of the original cast back." But newcomer Jamie Chung has seemingly refuted that, saying the Dexter revival will indeed bring back old characters.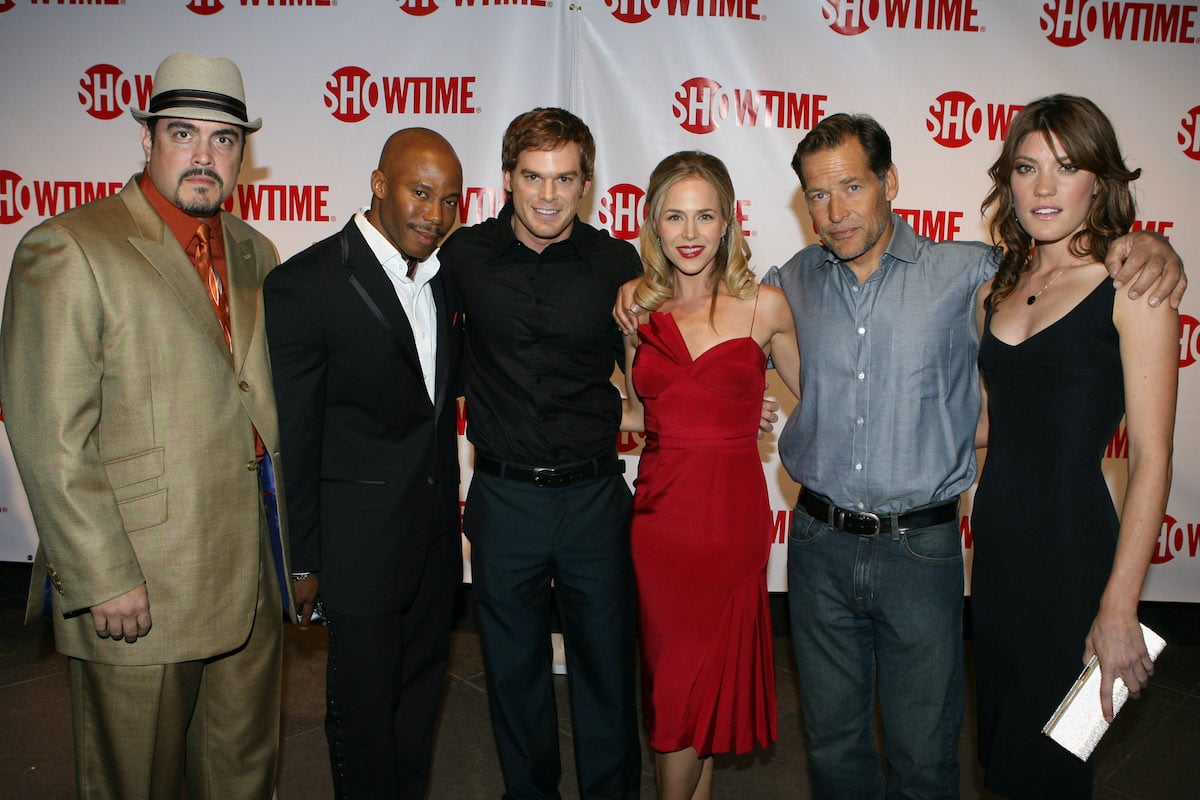 What Jamie Chung said about the 'Dexter' revival exactly
Chung, who's known for shows like Lovecraft Country, discussed the series in an interview with People. The reboot will find Dexter in a new location surrounded by new people, possibly including Chung's Molly, a true-crime podcaster. Describing the revival, Chung told the outlet that it definitely has a "different vibe" than the original series, which ran for eight seasons from 2006 to 2013.
"The original series happened over 10 years ago. So there's certainly a different vibe of the way the actual show is shot in terms of the aesthetic," she explained. "I do think it's a little darker. It takes place in upstate New York and as we know from the last season, Dexter's hiding. So it certainly carries on and you have a lot of fresh faces, but a lot of familiar ones."
Chung's comment on the characters in the revival conflicts with James Remar's
That last line was a bit of a record-scratch moment for us, given Remar's past comments. The actor had been discussing the revival earlier in May in a video post when he revealed he hadn't been asked to reprise his role as Harry Morgan.
"They didn't ask any of the original cast back, so I don't know what they're doing…" he added in the clip, which was re-posted to Reddit. "I really have no idea. It's too bad because all of us wanted to go back. But, you know, it's their show, so they're gonna do what they wanna do."
Showbiz Cheat Sheet previously reached out to Showtime for comment on the cast of the Dexter revival but did not hear back.
Though Chung didn't say which original characters are returning, there's been widespread speculation that Jennifer Carpenter (Debra Morgan) might. The rumors began when a Dexter fan page claimed she'd posted a now-deleted image on Instagram showing her in Massachusetts, where the revival is filming. But she never commented on the speculation.
Yvonne Strahovski (Hannah McKay) was also rumored to be returning when Massachusetts newspaper The Republican posted a set photo of a woman it identified as Strahovski. But her representatives told us via email that the woman was not her.
Oh well. We guess fans will just have to wait until the show returns to see who makes it and who doesn't. Remember, Dexter comes back to TV in the fall of 2021.