'Dexter' Star Jennifer Carpenter Has a New Job
Jennifer Carpenter is continuing to add on to her resume. The actor, perhaps best known for her starring role on 'Dexter' as Detective Debra Morgan, has been cast in an upcoming supernatural horror film alongside actor Mickey Rourke. We've got the full details inside.
Jennifer Carpenter has landed another acting gig. The Kentucky-born actor, best known for playing Debra Morgan in Showtime crime thriller Dexter, has reportedly been cast in a supernatural horror titled She's Still Here. It reportedly goes into production in 2021 and will premiere at the Cannes virtual market.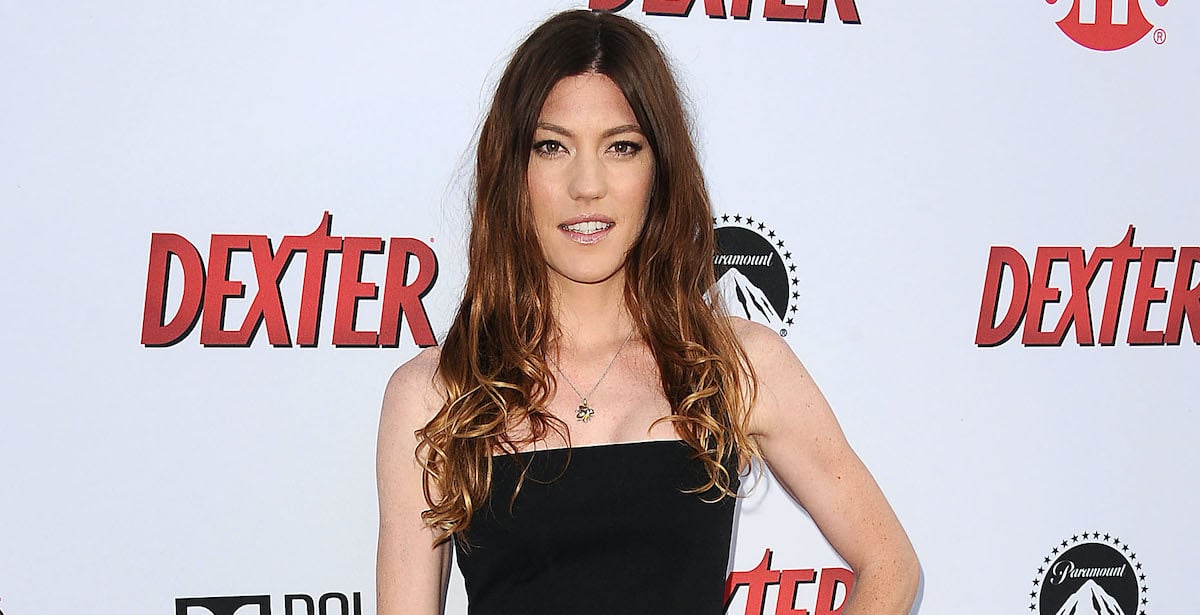 What is 'She's Still Here' about?
Per Deadline, the movie focuses on a man (Mickey Rourke) who is being haunted by the ghost of his late wife (Carpenter). He eventually turns to his nephew, a ghost hunter, for help in figuring out what she wants and putting her soul to rest for good. The film was reportedly created by Martin Gomez and will be directed by the Gaudioso twins. It reportedly enters production in fall 2021.
What else is Jennifer Carpenter doing now?
Carpenter has appeared in several film and TV roles over the years. She voiced a character for the animated children's series Pound Puppies and did voice work for the Adult Swim series Robot Chicken. She also starred in the Limitless show that was based on the 2011 movie starring Bradley Cooper and appeared in NBC's 2019 series The Enemy Within.
More recently, Carpenter worked on the upcoming drama A Mouthful of Air opposite Amanda Seyfried. Deadline reports that the movie focuses on "a new mom and children's book author, who escapes into the bright Crayola colored world of her creation in order to leave behind the darkness caused by her postpartum depression." The movie is expected to come out sometime in 2021, per IMDb.
Will Jennifer Carpenter be in 'Dexter' Season 9?
For months, many fans have wondered if Carpenter will also appear in the Dexter revival, which was first announced in October 2020. Some think she will, partly due to a cryptic Instagram post she allegedly shared and deleted showing her in Massachusetts, where the revival is filming. But Carpenter has not addressed the speculation.
Showbiz Cheat Sheet previously reached out to her representatives for comment on whether she'll appear in the Dexter revival but did not hear back.
So far, Michael C. Hall (Dexter Morgan) is the only original actor known to be coming back to the show, which will pick up 10 years after the events in the series finale.
"As far as what I can reveal about the new show is, I don't want to say much, other than as you can imagine given where we left him his life is completely recontextualized," Hall previously told the website Louder Than War. "He's in a different place leading a different life surrounded by different people."
It has since been revealed that Dexter now lives in the fictional Iron Lake, New York, as sales associate Jim Lindsay. "He is more grounded than he's ever been," showrunner Clyde Phillips previously told TV Insider, "but that dark passenger is a voice he cannot deny. This is Dexter. People are going to die."
There's no set release date for Dexter Season 9, but it's coming sometime in the fall.