'Dexter': This Star Predicted Their Role in the Reboot 8 Years Ago
Dexter Season 9 is on the way. Fans have been waiting in anticipation for the long-discussed Dexter reboot. Though the reboot will take place in the same world as the previous rendition of the show, some characters will not be making a return and new characters will obviously be added to the series. One person who is joining the show, predicted their role almost a decade ago.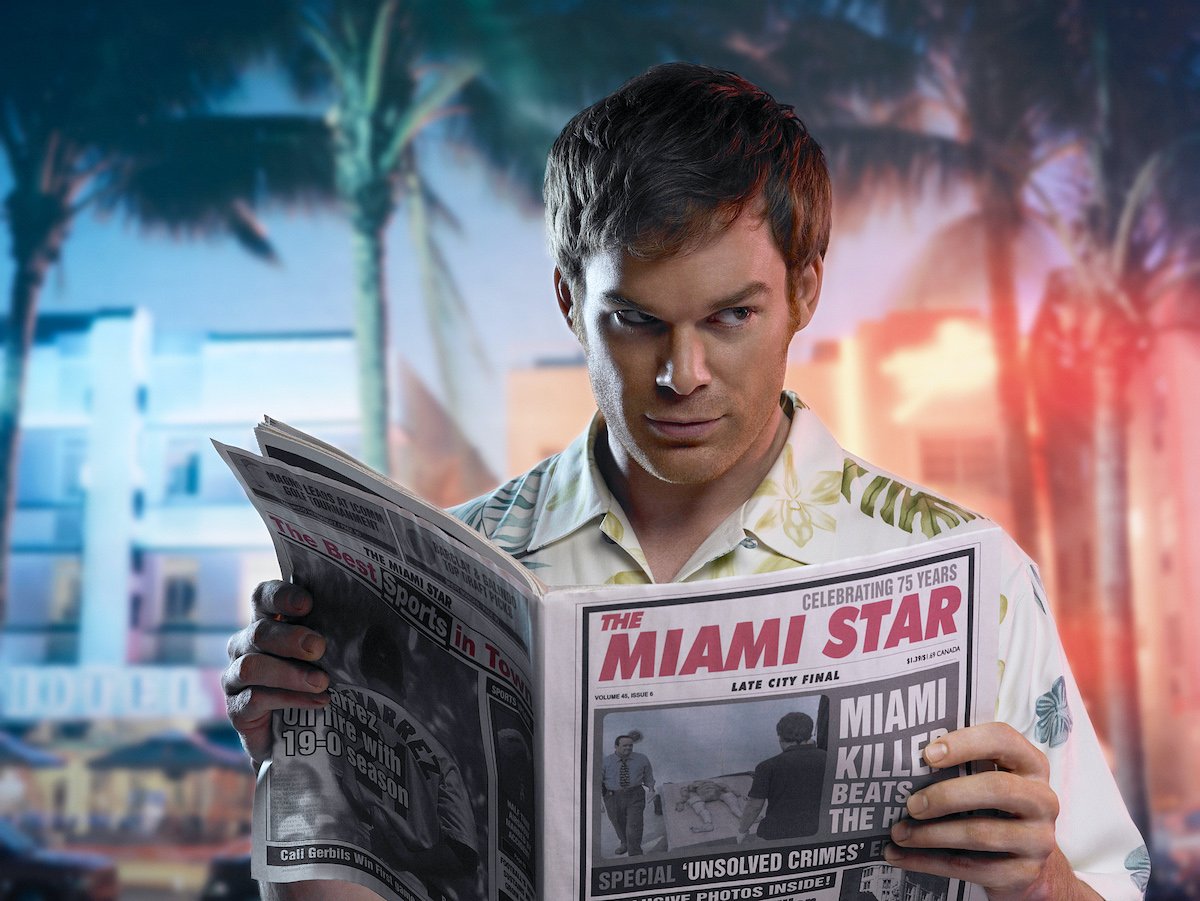 Who predicted that they would be part of 'Dexter?'
In Feb., it was announced that actress Jamie Chung would join the Dexter cast. Chung is best known for her roles in Sucker Punch and HBO's Lovecraft Country. But before she ever took on her role on the HBO drama, she wanted to be part of Dexter.
"Eight or nine years ago, I did an interview where I was asked, 'What would be your dream role?' And I mentioned, 'It's sad because it's never going to happen with Dexter coming to an end, but just to be on a show of that caliber — and with that talent — would be a dream.' So I guess I was really putting it out there," she said in a recent interview with The Hollywood Reporter.
Who is Jamie Chung's character?
Chung is set to play Molly Park, a true crime podcaster from Los Angeles who finds herself caught up in Dexter Morgan's world.
"In essence, it's exactly what Dexter fans want," Chung told the outlet. "The character of Molly Park is so fun and vibrant. And true-crime podcasting is a fairly new medium in terms of true crime, and introducing that into Dexter's world is another threat to revealing his identity. So it's been really fun."
Not only is Chung joining the cast, but showrunner Clyde Phillips, will be back as well, which really cinched the deal for Chung.
"The experience has been great," she said. "It's the original showrunner, Clyde Phillips, who showran seasons one through four."
What do we know about the 'Dexter' revival and Dexter Morgan's future?
The Dexter revival picks up years after the last episode.
"Set 10 years after Dexter Morgan went missing in the eye of Hurricane Laura, the revival sees the character now living under an assumed name in a world away from Miami," the official logline for the revival reads.
Though Dexter moved to Oregon at the end of the first series, when we see him in the Dexter reboot, he's already moved to the town of Iron Lake, New York. On the The Adam Ferrara Podcast, Phillips described the town as "a place where there's less temptation, so that [Dexter] can try to be upstand. But people who deserve to die cross his path once again. And he's gotta do something about it."
Basically, fans are in for a whole new Dexter.
"As far as what I can reveal about the new show is, I don't want to say much, other than as you can imagine given where we left him his life is completely recontextualized," star Michael C. Hall, who plays Dexter, told Louder Than War earlier this year. "He's in a different place leading a different life surrounded by different people. And the fact that I'm talking to you from Concord, Massachusetts suggests that it's not all going to be sun and sand."
RELATED: 'Dexter' Season 9: Actor Michael C. Hall's Latest Hobby Has Some Creepy Parallels With Dexter's