'Dexter': This Is Michael C. Hall's Favorite Season of the Original Series
Find out which season of 'Dexter' Michael C. Hall says is his favorite. Plus, he reveals which villain he considers his best kill.
Michael C. Hall plays the charmingly demented Dexter Morgan in the series Dexter. He will reprise his role in 2021, but which past season does Hall like best?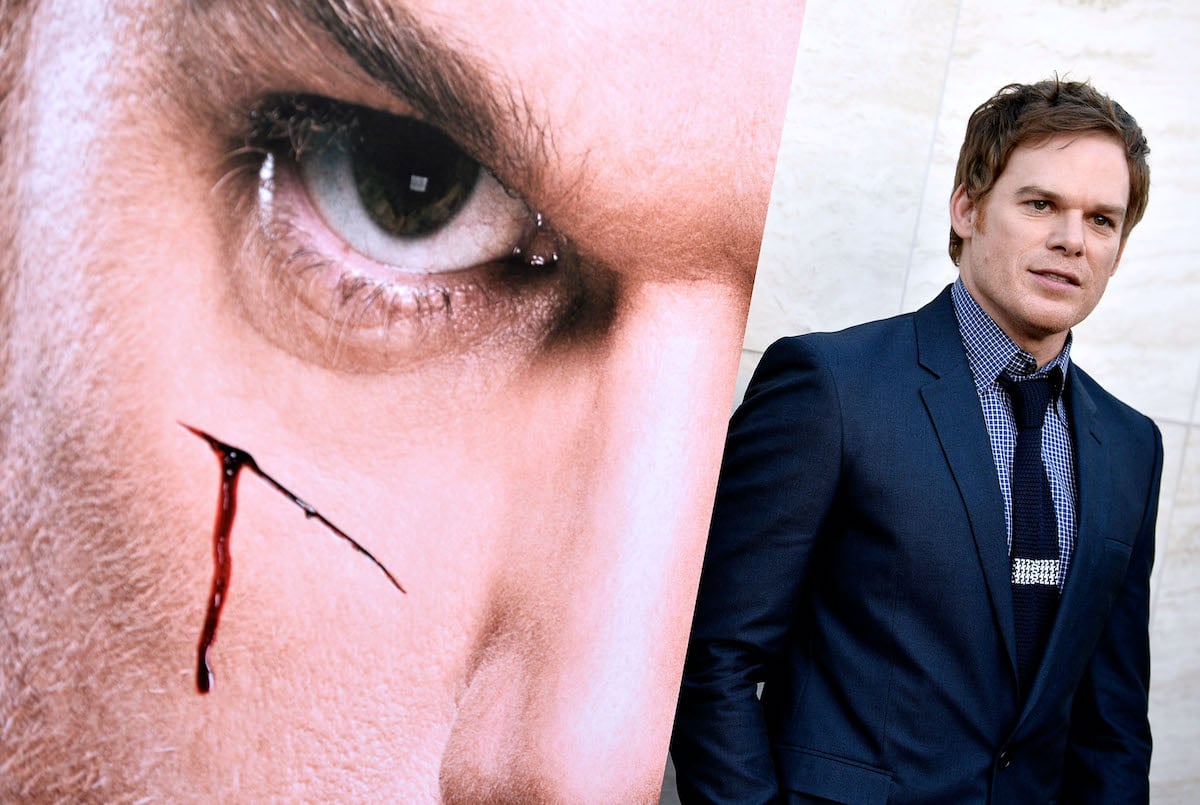 'Dexter' is making a comeback in 2021 
Dexter may have concluded in 2013, but fans can look forward to 10 more episodes in 2021. Showtime is slated to start filming the limited series at the beginning of next year, with Hall and showrunner Clyde Phillips both returning. 
"Dexter is such a special series, both for its millions of fans and for Showtime, as this breakthrough show helped put our network on the map many years ago," Gary Levine, Co-President of Entertainment at Showtime said to Deadline. "We would only revisit this unique character if we could find a creative take that was truly worthy of the brilliant, original series. Well, I am happy to report that Clyde Phillips and Michael C. Hall have found it, and we can't wait to shoot it and show it to the world."
Fans are excited to see where the series picks up. 
Michael C. Hall takes his role as Dexter Morgan seriously 
After Hall found out he got the role, he dove into research about serial killers. He read transcripts of interviews with serial killers. He also watched documentaries about the phenomenon of serial killing. Plus he reviewed information written by FBI profilers, Hall took becoming Dexter Morgan very seriously. 
So seriously, in fact, that he took to stalking New Yorkers in preparing for the role. "I would go out by myself in New York and try to find someone who was also alone," Hall explained. "Maybe go to a restaurant with a bar, have a seat in the corner, and find somebody. I would watch them finish their meal and endow them with all kinds of reprehensible characteristics — a potential victim for Dexter." 
All of that research and dedication should come rushing back to Hall early next year. 
Michael C. Hall can't choose a favorite season 
Like so many fans, Hall has a hard time calling one season of Dexter his favorite. 
"Depending on my mood, I would say either the first, the fourth, or the seventh," Hall told Vulture in July 2013. "The first season because it was the first. We didn't know exactly what we were making, but we felt we were onto something." 
Hall likes season 4 because "as far as Big Bads go, Trinity is undeniably the most formidable adversary that Dexter's ever had." 
Season 7 holds a special place in Hall's heart, too. "[I like] the seventh because that was the season where what I think we always fantasized might happen happened," he said. "Dexter had to manage his sister having this new information. We were really mining the true DNA of the show and drawing on things that had been planted way back in the beginning, and that was really gratifying." 
Michael C. Hall also has a favorite 'Dexter' victim
Like so many fans, Little Chino's (Matt Willig) kill in season 2 was by far Hall's favorite Dexter victim. Hall liked that "he was so big," adding that it made him feel "so superhuman to be able to take down someone who, in reality, could crush [him] with one hand." 
Hall mentioned behind-the-scenes footage exists of he and Willig that was cut from the show for fear it would be too comical. "[The footage is] me just literally trying to lift [Willig's] dead weight off the ground, trying to figure out how to get him on the table," Hall said. "I nearly injured myself every time I tried to pick up just a limb."