'Dexter': This Villain Was Inspired by a Real Serial Killer
Find out which real-life serial killer inspired John Lithgow's 'Trinity Killer' on the Showtime series 'Dexter.'
Season 4 of Dexter had one of the best story arcs of the series. Dexter (Michael C. Hall) crossed paths with one of the evilest villains in the show's history — the Trinity Killer (John Lithgow). Ironically, showrunners drew upon a real-life serial killer as inspiration for Trinity.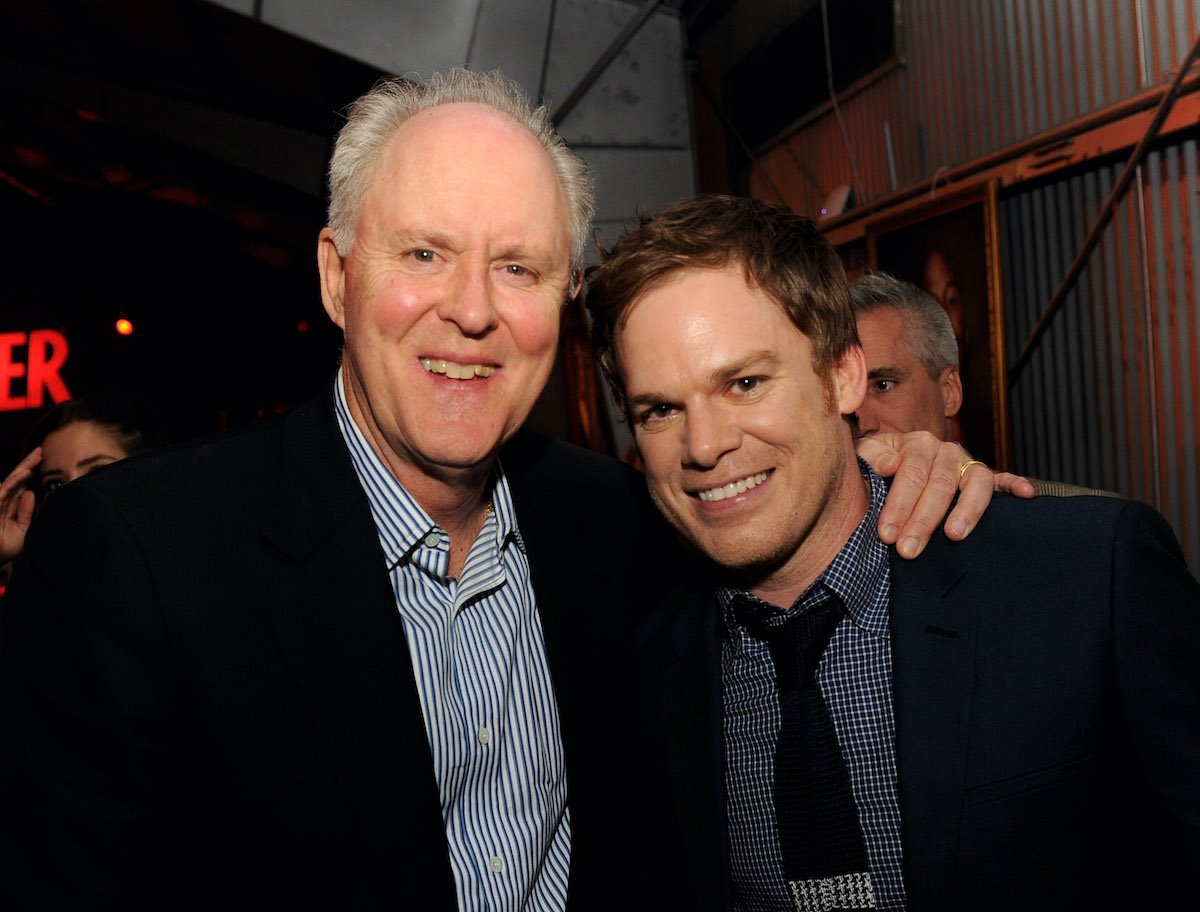 John Lithgow portrayed Dexter's greatest foe
In season 4 of Dexter, fans met Arthur Mitchell, an unassuming man who turned out to be a vicious serial killer. Arthur hid behind the facade of the perfect life. Within his community, Arthur was a church-going family man who worked as a teacher. But like Dexter, Arthur was harboring a dark secret. 
"Trinity" had a penchant for killing in four distinct rituals. Arthur always killed a 10-year-old boy first. This was meant to be symbolic of himself. His next victim would always be a young, single woman. He would cut the femoral artery in a tub to recreate the horrible accident that killed his sister.
After that, Arthur would go after a mother with two young children, who he would force to die by suicide just as his mother had done. Arthur's final victims were always older men with two children who he would beat to death. 
The 'Trinity Killer' was responsible for Rita's death 
When Dexter got too close to Arthur, things went sour. Instead of acting on his impulse, Dexter waited too long to kill Arthur and ultimately lost Rita (Julie Benz) because of it.
Unaware of Rita's death, Dexter stalked and killed Arthur with a hammer. But when he returned home, he found their son Harrison (Luke Andrew Kruntchev) in a pool of blood on the floor, much like Harry (James Remar) had found Dexter all those years before. 
The 'BTK Killer' inspired the 'Trinity' murderer in 'Dexter' 
Dennis Rader, better known as the "BTK Killer," became known for his method of binding, torturing, and killing his victims. Like Dexter's "Trinity," Rader would target family men and women. While his killings didn't follow a particular pattern like Arthur Mitchell's did, Rader shared Arthur's exhibitionistic qualities.
Part of Rader's killing ritual was mailing letters to police that detailed his heinous crimes, garnering media attention. Rader's killing spree began in 1974 and concluded in 1991. In 2004, after Rader started sending letters again, he was caught and arrested in 2005. He is currently serving ten consecutive life sentences at El Dorado Correctional Facility in Prospect Township, Kansas.
Will we get another 'Trinity Killer' in the 'Dexter' limited series? 
Fans are hoping for a villain that can top Lithgow's "Trinity Killer" in Dexter's forthcoming episodes. Deadline recently announced a 10 episode mini-series starring Hall. Showrunner Clyde Phillips will also return to work on new episodes. 
It's unclear what the premise of the Dexter reprisal will be and who else from the original cast is expected to return. Filming is slated to begin early in 2021. Fans will have to wait until next fall to find out what's in store for dearly demented Dexter.