'Dexter': What Harrison Looks Like Now
Believe it or not, it's been almost a decade since Jadon Wells played Harrison Morgan on the Showtime crime drama series Dexter. Now a teenager, Wells has seemingly stepped back from acting and the public eye altogether, with a limited social media presence. But new photos of Wells have just emerged. Here's what Harrison looks like now and more about the actor who played him.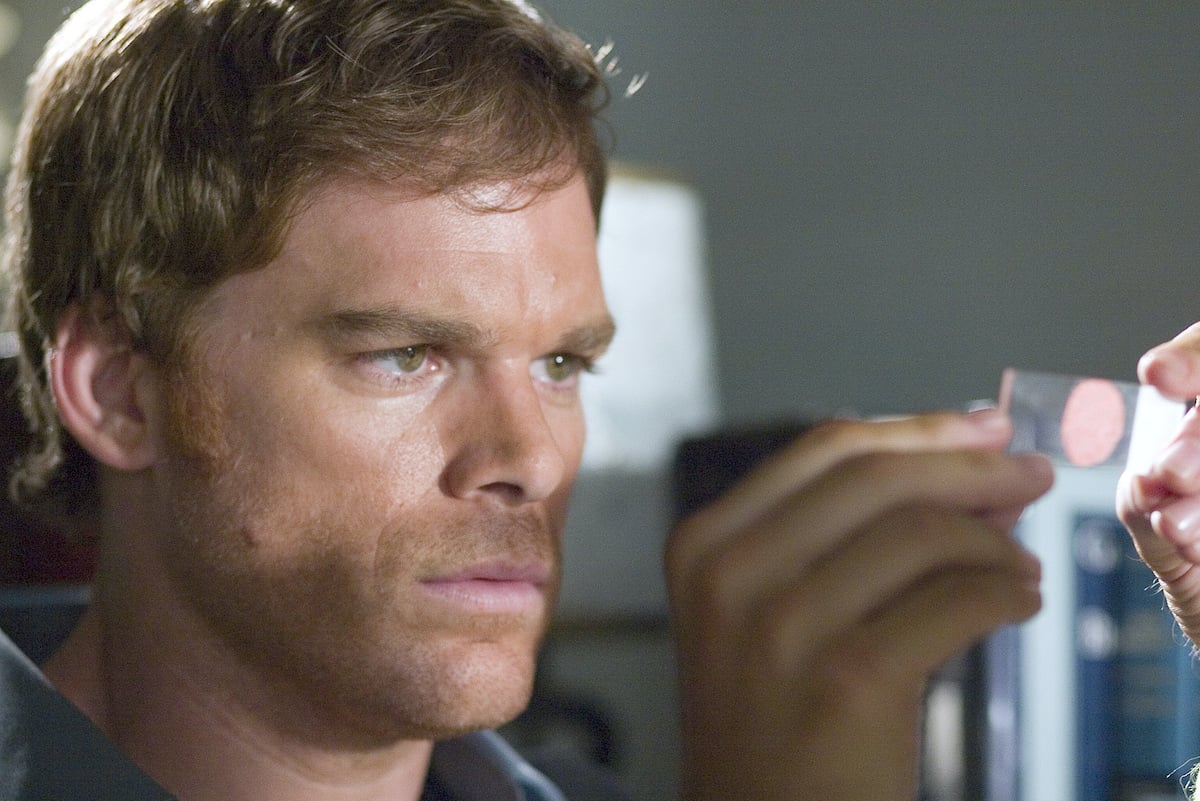 What does Jadon Wells look like today?
The fan page Dexter Daily shared alleged photos of Wells on its website on Saturday, June 19. He's much taller than he was the last time you probably saw him, with long hair that appears to fall just at his neckline. But overall, Wells, 15, still looks a lot like his old self. See the photos on the Dexter Daily website.
RELATED: 'Dexter': Julie Benz Addresses Possible Appearance in Revival
Wells starred on Dexter as the son of Dexter and Rita Morgan. The role was initially played by twins Luke Andrew and Evan George Kruntchev, Looper reports. But Wells later stepped in, playing Harrison throughout the eighth and final season of Dexter, which ended with his father giving him up to Hannah McKay before faking his death and fleeing to Oregon.
What has Jadon Wells done since 'Dexter' ended?
After finishing Dexter, Wells appeared in a handful of other projects. According to his IMDb page, he was in an episode of CSI: Crime Scene Investigation and in the CBS series Stalker. He also played the cutesy kid Joey Johnson in the soap opera Days of Our Lives before going on to other shows such as Drunk History.
His last credited role was in 2016 when he appeared in Pitch, a drama series that focused on the life of talented baseball pitcher Ginny Baker. The show ran for one season before being canceled, but Entertainment Weekly reported in 2019 a reboot could possibly happen.
Is Harrison in 'Dexter' Season 9?
Of course, the big question is whether Wells will be back for the Dexter revival, which was first announced in October 2020. That information has yet to be revealed, but it looks like Harrison will at least be mentioned based on a teaser trailer that shows a photo of him and Dexter falling into a fire.
RELATED: 'Dexter': Yvonne Strahovski Shares Dark Theory About Harrison in Season 9
The revival will pick up 10 years after Dexter left Harrison and his old life behind. He's now living in the fictional Iron Lake, New York, as Jim Lindsay, a salesperson at a local shop. "He's in a different place leading a different life surrounded by different people," actor Michael C. Hall (Dexter) previously told the website Louder Than War.
"Time has passed, and we acknowledge that," showrunner Clyde Phillips added in an interview with the Massachusetts newspaper The Greenfield Recorder. "It's obviously not Miami anymore; we're in a cold climate, and Dexter's trying to assimilate into this town."
No release date has been announced, but Showtime says it's coming in the fall of 2021.