'Dexter': What He's Been Doing Since 2013, According to Fans
Dexter is one of those TV shows that ended with somewhat of a cliffhanger. The series ran from 2006 to 2013 and revolved around Dexter Morgan (Michael C. Hall), a blood spatter expert for Miami police who was secretly a serial killer. Despite the odds, Dexter ultimately evaded capture and started his life over in Oregon.
This ending left fans and viewers with many questions like if he would be able to control his "dark passenger" and how. Over on Reddit, some have weighed in with their thoughts on Dexter's life and what he's probably been up to since the last time we saw him.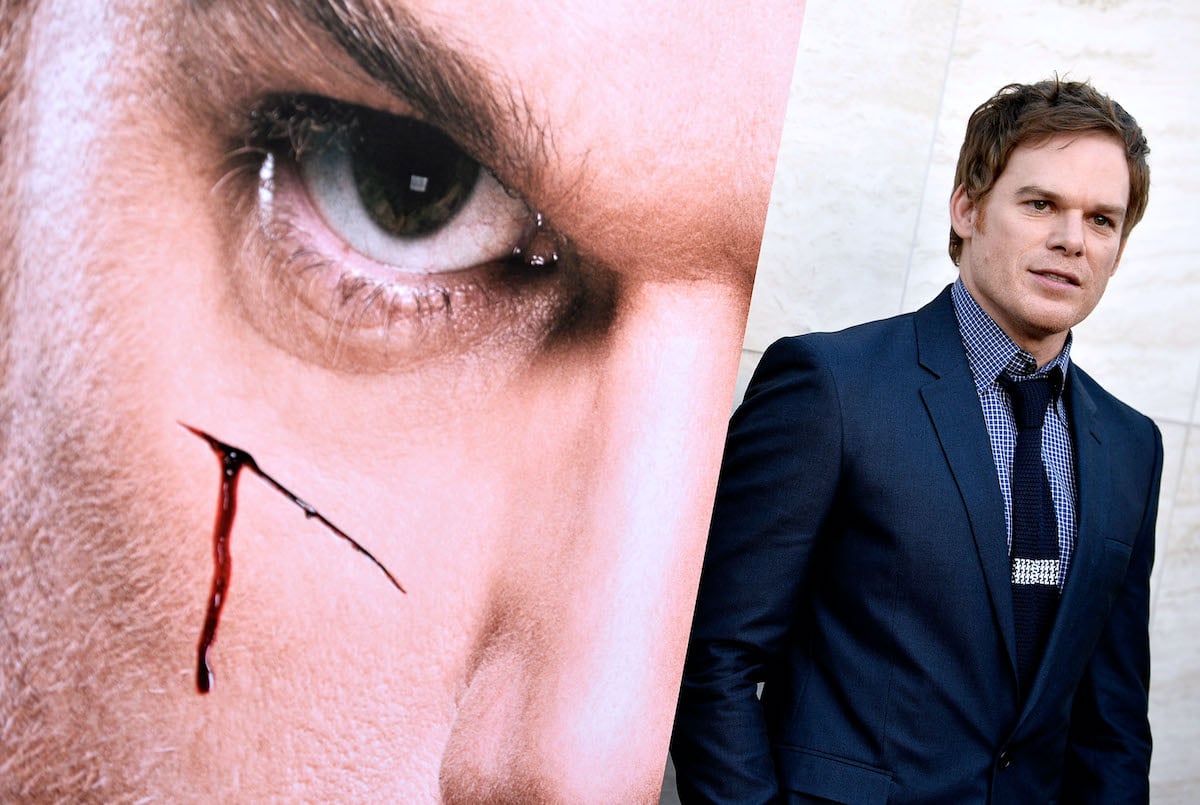 Dexter had stopped killing by the series finale
Over the course of the show, Dexter killed dozens of people. But by the finale, he was done. Consumed with guilt over his role in the death of his sister, Debra Morgan, Dexter drove his boat out to sea in the middle of a storm seemingly to kill himself. But it's later revealed that he faked his death and exiled himself to Oregon, where he found work as a lumberjack.
Explaining the reasons behind the ending, executive producer Sara Colleton told TV Line that it was most "fitting" given Dexter's story.
"Going into exile away from everything that he knows and has become attached [to] in his whole infrastructure is a more fitting punishment for what his journey toward being a human being has cost everyone around him," she began. "If the central idea from the pilot on was: Here's a guy who thinks of himself as a monster and yet yearns to be human… We've seen him on this journey – he started off as faking it but then became real somewhere along the line – and we've seen year-to-year what this journey has cost him. So, in the finale, the final price comes through…"
"If he had listened to the Dark Passenger and stuck to the Code, he would never have left Saxon, he wouldn't have thought that he didn't need to kill, that he's got a stronger pull," she continued. "Deb, who was his touchstone and soulmate, died — and this was the only fitting punishment. He banishes himself, if you will, into exile. When he looks into the camera in the end [of the finale], the rest is silence; there's not even a voiceover there anymore. It's just emptiness… Committing suicide is too easy; that's letting himself off the hook."
What Dexter's life has been like since then, according to fans
According to reports on the upcoming revival series, Dexter has since moved from Oregon to upstate New York.
It's unclear if he has killed anyone over the years, but the majority of people on a Reddit poll asking what Dexter has been doing think he's been "traveling as a lumber truck driver killing randomly across America." Other options were that he hasn't murdered anyone, that he kills occasionally, and that he's been tracking Harrison to make sure he hasn't followed in his footsteps.
The revival will offer up a definitive answer, but we do know at some point that Dexter's dark passenger will kick back in.
"Dexter always has what we call 'the dark passenger' living inside him," showrunner Clyde Phillips previously told TV Insider. "He is more grounded than he's ever been, but that dark passenger is a voice he cannot deny. This is Dexter. People are going to die."
There's no official release date for the Dexter revival, but it is expected to air later in 2021.