'Dexter': Will He Ever See Harrison Again?
There are only a few more months until the premiere of the Dexter revival, with the show expected to air in the fall of 2021. Michael C. Hall is reprising his role as the former blood spatter analyst/serial killer, but it's still unclear if any other main characters are returning for the show.
That obviously raises questions about the status of his relationships with certain cast members, particularly his son, Harrison, whom he abandoned in the Dexter series finale. Like, will Dexter ever see Harrison again?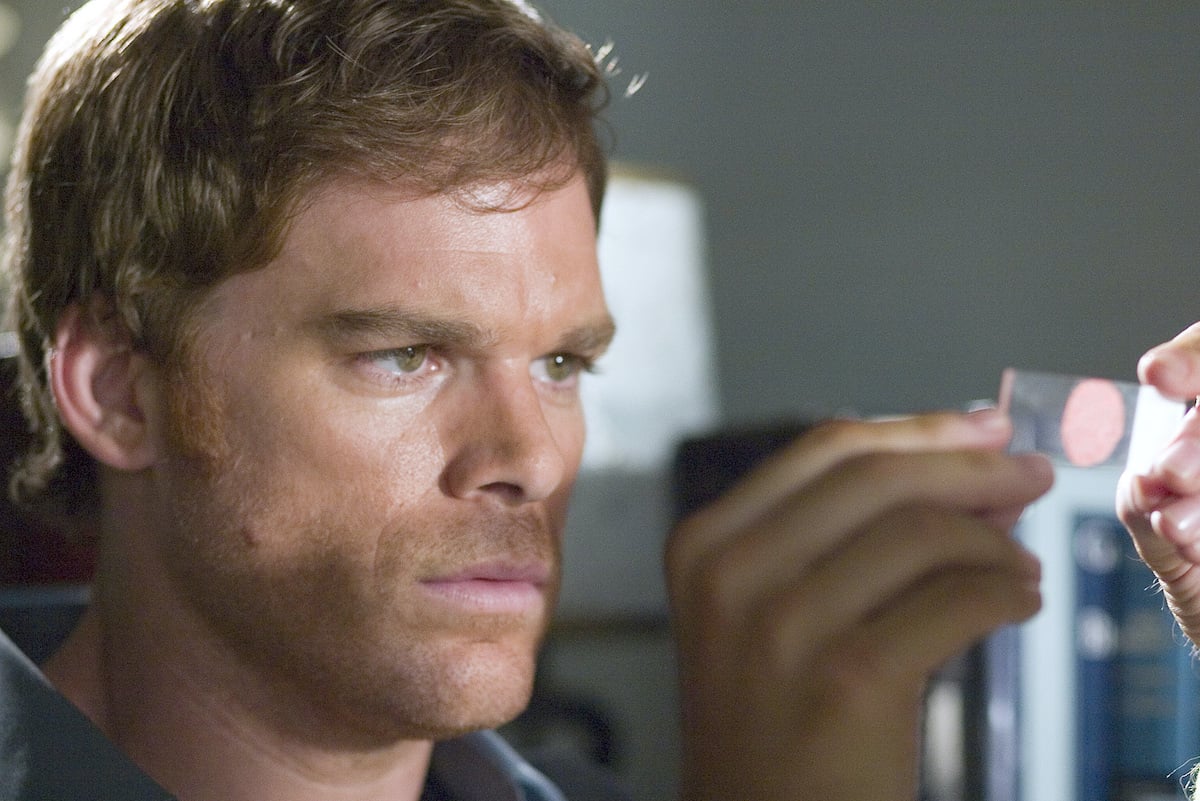 What happened to Harrison in 'Dexter', revisited
By the end of the show, Dexter was ready to move away with Harrison and his girlfriend, Hannah McKay. But those plans were delayed when his sister, Debra Morgan, suffered a serious gunshot wound. She would later die after surgery, leaving Dexter full of regret and guilt.
Realizing he caused harm to everyone he ever loved, Dexter decided not to go and meet Harrison and Hannah in Argentina as planned. Instead, he took his boat out to sea, faked his death, and went into a self-imposed exile in Oregon. He's last seen living a dull life as a lumberjack.
RELATED: 'Dexter': Will the Revival Include the Alternate Ending?
Is Harrison in 'Dexter' Season 9?
Since the revival was announced, there hasn't been any official word on whether Harrison will be in the show. Fans previously figured he'd be back when Massachusetts news outlet The Republican posted a picture of a woman identified as Yvonne Strahovski (Hannah McKay) on the set. But representatives for Strahovski told us that the woman was not her. Strahovski also said in a later interview that she hadn't been asked back.
To be honest, it seems that Dexter is still on his own in the reboot, which will jump ahead 10 years. "The revival sees the character now living under an assumed name in a world away from Miami," the synopsis for the show says in part, per The Hollywood Reporter.
"We want this to not be Dexter Season 9," showrunner Clyde Phillips added on TV's Top 5 podcast. "Ten years, or however many years, have passed by the time this will air, and the show will reflect that time passage. So far as the ending of the show, this will have no resemblance to how the original finale was. It's a great opportunity to write a second finale."
RELATED: 'Dexter': New Cast Additions Offer Insight Into the Plot of the Revival Series
Dexter will face at least one enemy in the reboot
TVLine reports that Dexter has since relocated from Oregon to the fictitious small town of Iron Lake, New York. There, he'll reportedly face villain Kurt Caldwell, the "unofficial mayor" of the town.
Per TV Line, Caldwell "realized the American dream by going from driving big rigs, just like his father did, to now owning several trucks and the local truck stop. Powerful, generous, loved by everyone — he's a true man of the people. If he's got your back, consider yourself blessed. But should you cross Kurt, or hurt anyone that he cares for, God help you."
There's still no official release date for the revival but again, it'll be available later in 2021.