Dexter's [Spoiler] Will Reportedly Appear in Revival
Showtime gave Dexter fans the surprise of a lifetime in October 2020, when it announced the show was coming back for a 10-episode limited series. For a while, Michael C. Hall (Dexter Morgan) was the only actor from the original series confirmed for the reboot. But more stars are starting to come aboard. Not only will John Lithgow appear in the revival, but a new report says that one of Dexter's actual family members is back too.
[Spoiler alert: This article might contain a spoiler for the upcoming 'Dexter' revival.]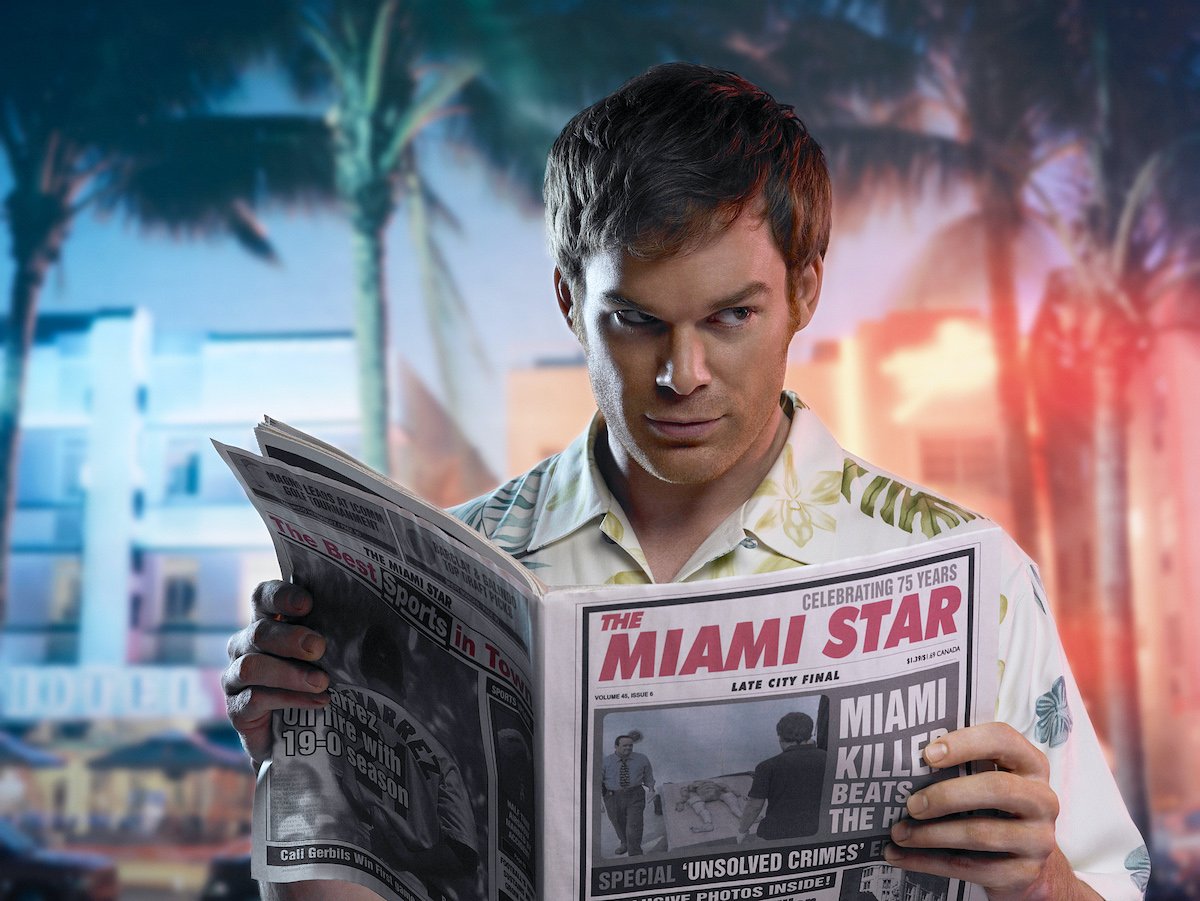 Harrison Morgan is reportedly in 'Dexter' Season 9
According to the website Dexter Daily, Harrison will be played by actor Jack Alcott. Deadline reported in January that Alcott had been cast as a character named Randall. But Dexter Daily alleges that it's a fake name given to him by Hannah McKay, perhaps inspired by her ex-boyfriend Wayne Randall.
Neither Showtime nor Dexter has addressed the speculation at the time of this writing. All we know is that, per Deadline, Dexter will have a "meaningful encounter" with Randall at some point in the revival.
And as for Hannah, actor Yvonne Strahovski just said for the second time that she's not in the revival. "I have a theory that perhaps, um, perhaps uh Harrison has already murdered her and is following in the footsteps of his father," she said in a May appearance on Watch What Happens Live with Andy Cohen. "I don't know. I don't know anything."
If the news of Harrison's return is true, that'll make him the third original character confirmed for the show, next to Hall's Dexter and Lithgow's Trinity Killer. Alcott has not yet commented on the rumors, and emails to his representatives were not returned by publication.
RELATED: 'Dexter': Everything the Original Cast Members Have Said About the Revival
There are also several new 'Dexter' characters
Picking up a decade after the events in the Dexter series finale, the revival will find him living in the fictional Iron Lake, New York, under the name Jim Lindsay.
"As far as what I can reveal about the new show is, I don't want to say much, other than as you can imagine given where we left him his life is completely recontextualized," Hall previously told the website Louder Than War. "He's in a different place leading a different life surrounded by different people. And the fact that I'm talking to you from Concord, Massachusetts suggests that it's not all going to be sun and sand."
RELATED: 'Dexter' Showrunner Hints at Why He Moved From Oregon to New York
In addition to Hall, Lithgow, and Alcott, the cast of the Dexter reboot includes Clancy Brown, Julia Jones, Alano Miller, Katy Sullivan, Johnny Sequoyah, Oscar Wahlberg, Michael Cyril Creighton, and Jamie Chung, among others.
"We're moving forward to an ending that will be … surprising but inevitable," showrunner Clyde Phillips previously told TV Insider. "[Dexter] is more grounded than he's ever been, but that dark passenger [inside him] is a voice he cannot deny. This is Dexter. People are going to die."
When does 'Dexter' return?
The Dexter revival will continue to film throughout the summer, with a reported release date of November 2021.
"We have about five weeks to go," Hall told Times Radio in June (via Digital Spy). "I think the whole shoot would have taken five months. It's basically like we're filming it as a 10-hour movie. It will be ten episodes, premiering at least in the States on Showtime on November 7."