Here's How Dhani Harrison Has Kept His Dad George Harrison's Legacy Alive
When George Harrison died in 2001, he left behind an immense legacy. He'd been a Beatle, but he'd had a longer, just as successful solo career filled with great songs like "My Sweet Lord," "All Things Must Pass," and "Got My Mind Set On You." In his final months, he'd been trying to record his last album, Brainwashed, but never finished it.
Instead, his son Dhani and one of his best friends, ELO frontman Jeff Lynne, finished the album and released it for George posthumously. This was our first glimpse into what Dhani was willing to do for his father and the tremendous legacy he left behind. Thanks to Dhani, George Harrison is reaching fans like never before.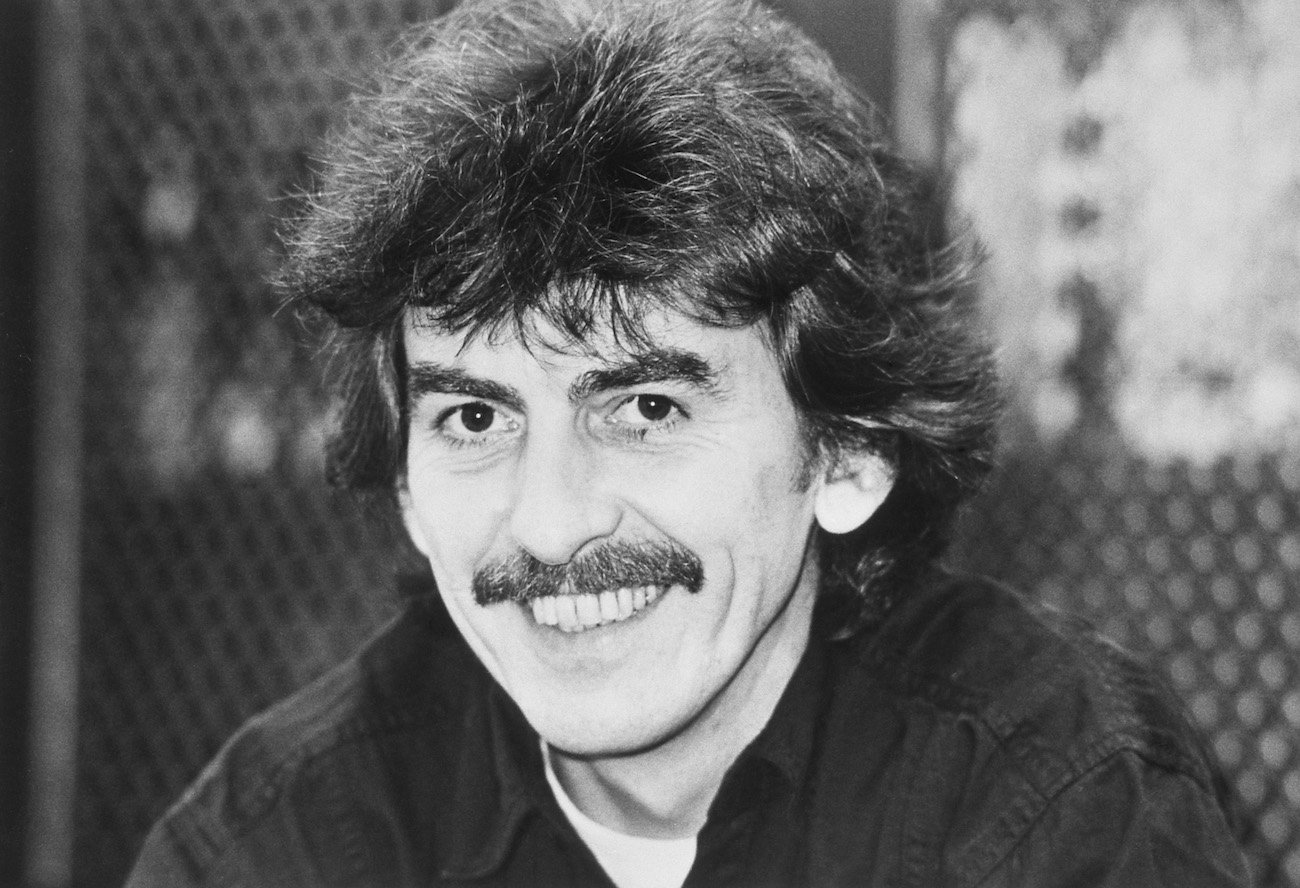 When George Harrison died, Dhani Harrison changed his mind about music
Growing up in the Harrison household, Dhani got many offers to become a model, an actor, and, of course, with his genes, a musician. But Dhani didn't want any of it. He'd always played music, but his father had never pushed it on him and never tried to convince him to join the music industry.
He wanted his degree, so he went to Brown University for industrial design and physics. Straight out of college, he got a job as an aerodynamicist for the British sports car company McLaren. But that all changed in September 2001. As he watched the aftermath of the Sept. 11 attacks, just as his father was dying of cancer in the same city, he thought this was his chance to do something he really loved; music. Life was too short.
After George died, the closest Dhani could get to his father was through music, which was a plus for him. Dhani's first mission as a musician was to finish Brainwashed. In the Brainwashed "Making Of" video, Dhani said, "It was almost as if my dad had the whole thing mapped out and we were just these lab rats trying to find our way through the maze that hadn't quite been finished yet, trying not to leave any footprints of us or any trace of Jeff or me."
Dhani organized Concert for George and started to remaster his father's albums
After Dhani released Brainwashed in 2002, Dhani hit the ground running. He started organizing his father's tribute concert, Concert for George, which saw all of his father's best friends perform some of George's biggest hits at London's Royal Albert Hall.
After that success, Dhani started remastering George's albums with his partner Paul Hicks. He told the San Diego Union-Tribune that he wanted all his "ducks in a row" concerning his father's catalog before starting his own career.
Dhani also revived his father's Dark Horse recording label, "thanks to a new distribution deal with BMG," Rolling Stone wrote in 2020. The first recording for the revived label was a cover of Tom Petty's "For Real — For Tom," which featured Dhani, Jakob Dylan (Bob Dylan's son), Willie Nelson, and Nelson's sons Micah and Lukas. However, the label doesn't plan to sign new artists. Instead, Dhani and his team have focused on his father's work and the work of others like Ravi Shankar.
Dhani's latest project was a Super Deluxe reissue of All Things Must Pass for its 50th anniversary. To make sure the reissue was the best it could be, Dhani spent hours "digging through mountains of tapes." According to Consequence of Sound, Dhani oversaw every detail of the mega project.
Dhani Harrison is starting his own career
Dhani will likely continue to remaster and reissue his father's work for years and years to come, but he's starting to step back now and focus on his own career.
In 2017, Dhani released his debut solo album, In Parallel. Before that, he'd worked with his band thenewo2 to score music for various films and TV shows over the years. In Parallel, though, was his own project and one that he'd been working on in between keeping his father's legacy alive.
"Creatively, I've worked tirelessly on my dad's catalog, so I think I really wanted to get all my ducks in row with thenewno2 and his catalog first," Dhani told the San Diego Union-Tribune. "So this is a new chapter for me and it's quite liberating, to be honest. Because I spent so much time scoring other people's films, I really approached this album very much like a soundtrack. Not having to have to do new edits everyday — and not having to do another episode next week or corrections for the producer — its like having all your homework done and having fun after school!"
The only scary thing to think about is; who will take care of George Harrison's legacy when Dhani's gone? Hopefully, we won't have to think about that for some time, but it is stressful for some George fans. Thankfully, Dhani has taken great pains to make sure his father's legacy survives for centuries.