Diamond Jack Explains Why She Didn't Meet With Carlton Morton on 'Love Is Blind: After the Altar'
Love Is Blind fans were hoping to see some sort of closure between former couple Diamond Jack and Carlton Morton during the Netflix After the Altar special. It's been two years since their contentious split. Their breakup came after Jack says Morton failed to notify her of his bisexuality earlier on in their relationship.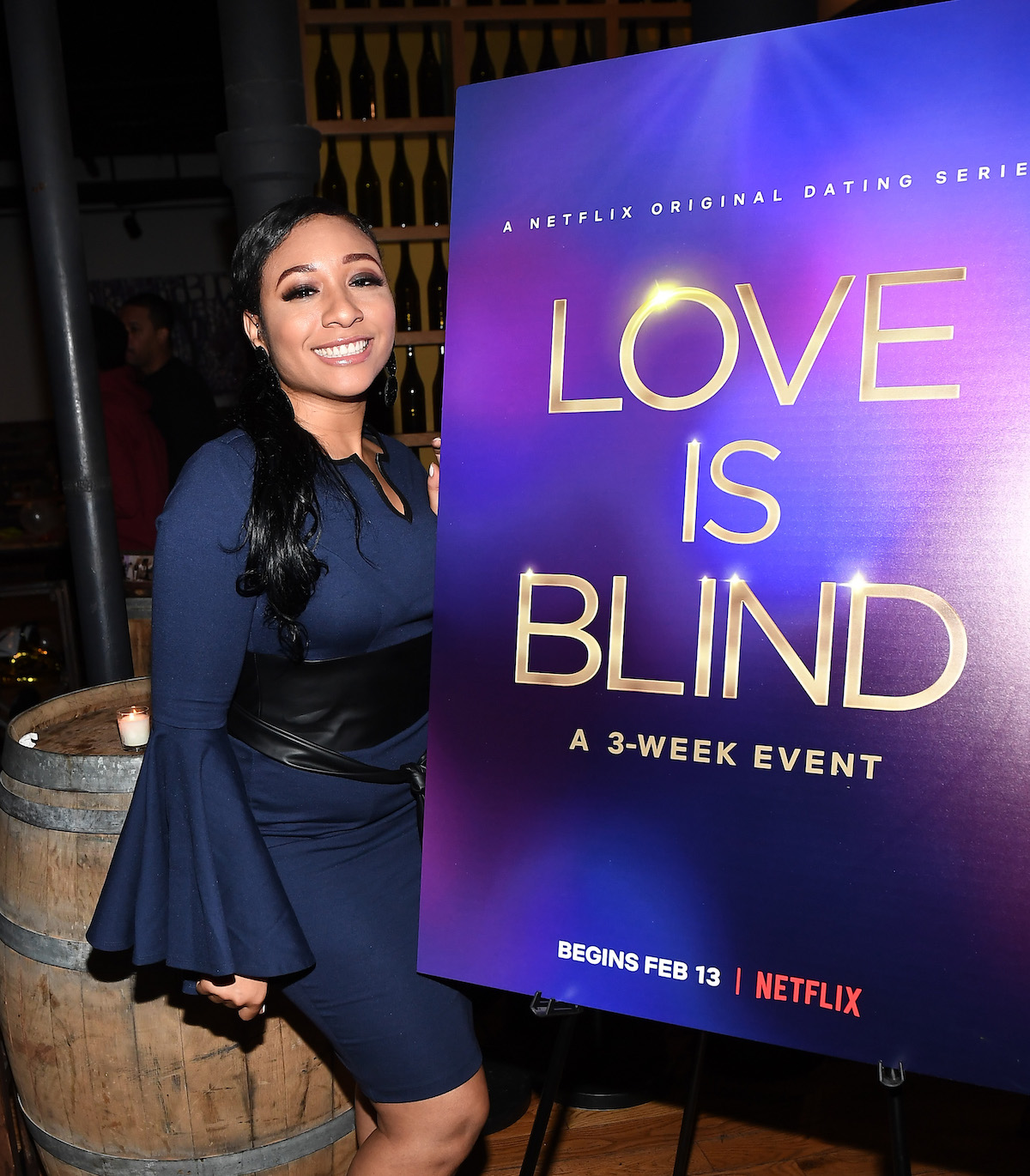 Morton's apology attempts failed multiple times, with Jack citing not being able to see past the disrespect. She does note however that she has no problem with Morton's sexuality but felt blindsided by the omission. 
During the Netflix reunion special, both Morton and Jack made appearances but separately. She says she was open to a possible conversation but changed her mind during filming. Jack also reveals why she holds out no hope for a friendship with Morton
Diamond Jack says she pulled out of a conversation with Carlton Morton after his interaction with Lauren Hamilton 
In a recent interview with ESSENCE, Jack says she was not against having a chat with Morton on camera but was cautious.
"Producers did ask me if I'm willing to have a sit-down conversation with Carlton, and at the time I said let me think about it," she explains. "That's exactly what I said. And then once that scene happened with Lauren, Lauren was the first person to call me."
Viewers remember Morton becoming irate with Hamilton over her playing devil's advocate for Jack. He felt she was taking sides and stormed out of the restaurant after he accused her of having an easier time on the show. Jack says learning of Morton's sitdown with Hamilton was enough to make her rethink things. She tells ESSENCE:
That happened before our scene would have been scheduled. I told them I will only meet up with him if I know he has been healed, that he's in a better space and a better place, because my thing is I'm not trying to come back and redo that all over again. I'm not trying to have that pool scene times three, because it might've been even worse than the original one. When Lauren called me and told me, "Girl, let me tell you what just happened," I said, oh no. He's not ready. We're not ready to have that meetup. And so I told them no thank you.
The hopeless romantic says she doesn't foresee a friendship because Carlton Morton hasn't changed
Despite so much time passing, Jack says Morton is up to the same antics.
"I want to be hopeful to say that [we can have a cordial conversation], but knowing the person, how he is, I don't think we would ever have that meetup only because It's sad to say, but I don't think he's ready for that, and I don't know if he ever will be," she says. "Because seeing that scene with him and Lauren, it's almost still going in circles."
Jack says even recently, Morton has been sending her conflicting messages, saying:
I notice things, like on Love is Blind's Instagram. I have him blocked, but I see through other friends with people messaging me and sending me some of the things he said. Screenshot and send it to me. And he's still saying real bad things – And I'm just like, okay, see…And it's been over two years. I don't think we can ever have that sit-down conversation until he changes his attitude, and that's just him…[he has] to do it with himself. Recently I got a text from him that's still saying bad things. So I'm just like, I can't. And I had to block him from my phone because I can't do this no more.
The Love Is Blind: After the Altar three-part special is currently available for streaming on Netflix.