Diana Rigg Was the Most Important Bond Girl — Here's Why
Diana Rigg died on Sept. 10, her family announced. From TV's The Avengers to Game of Thrones, Rigg made her mark in decades of entertainment. James Bond fans will always remember her from On Her Majesty's Secret Service. Over 25 movies, the 007 franchise has introduced new "Bond Girls" in every entry. Rigg's Tracy became one to whom all the others would be compared.
[Spoiler alert: This article contains spoilers for On Her Majesty's Secret Service.]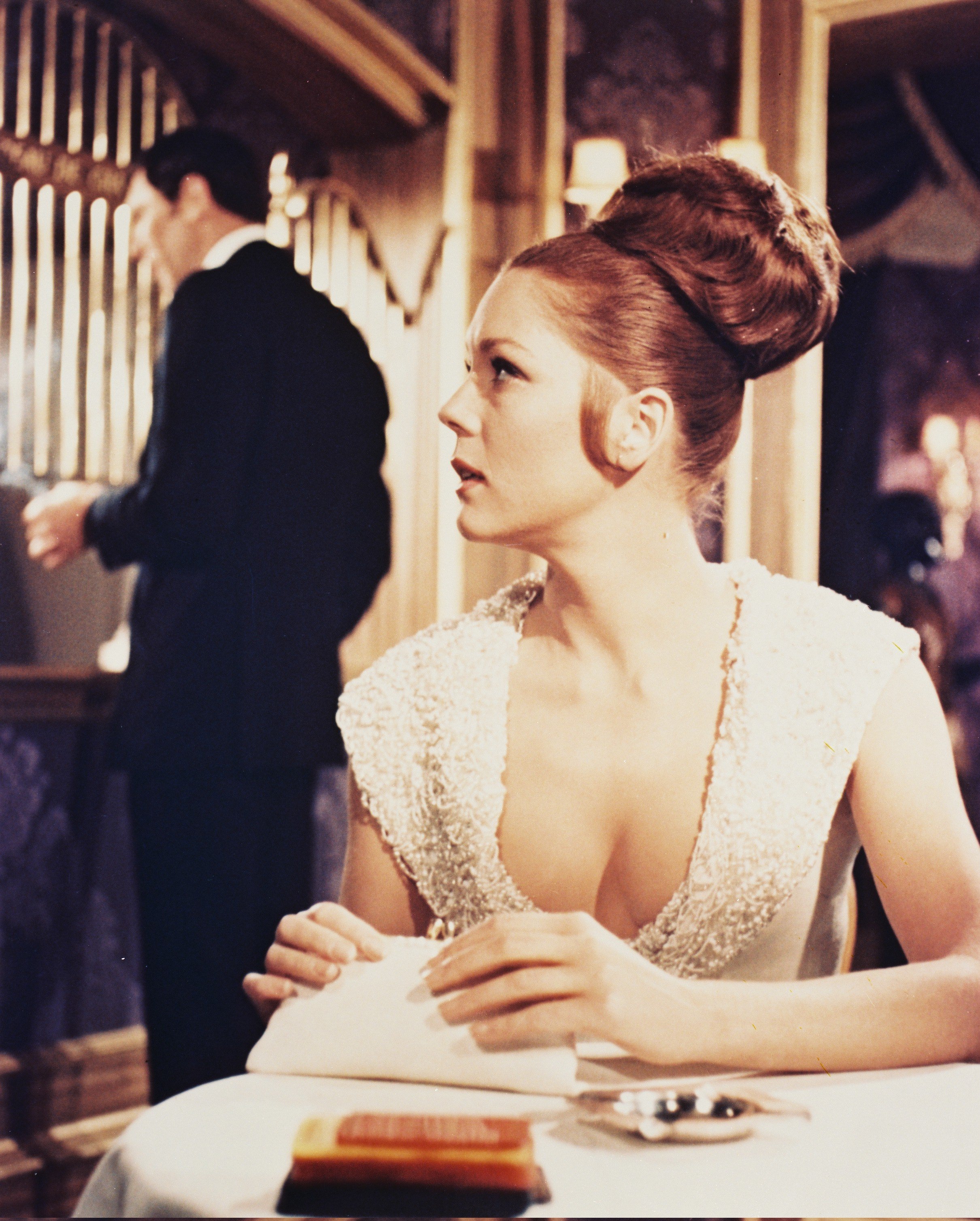 Here is a look at Rigg in On Her Majesty's Secret Service, why she was important to that film and how her legacy has impacted the series. The 25th official James Bond film, No Time to Die, is in theaters this November.
Diana Rigg + James Bond = 'On Her Majesty's Secret Service'
James Bond was in transition in 1969. Sean Connery had starred in five films and declined to sign up for any more. The producers cast Australian model George Lazenby as their new Bond. On Her Majesty's Secret Service would be his only film in the role. Rigg played Tracy, a depressed Countess whom Bond prevents from walking into the ocean in the pre-title sequence, then meets up with her later when he's on the run from Blofeld (Telly Savalas).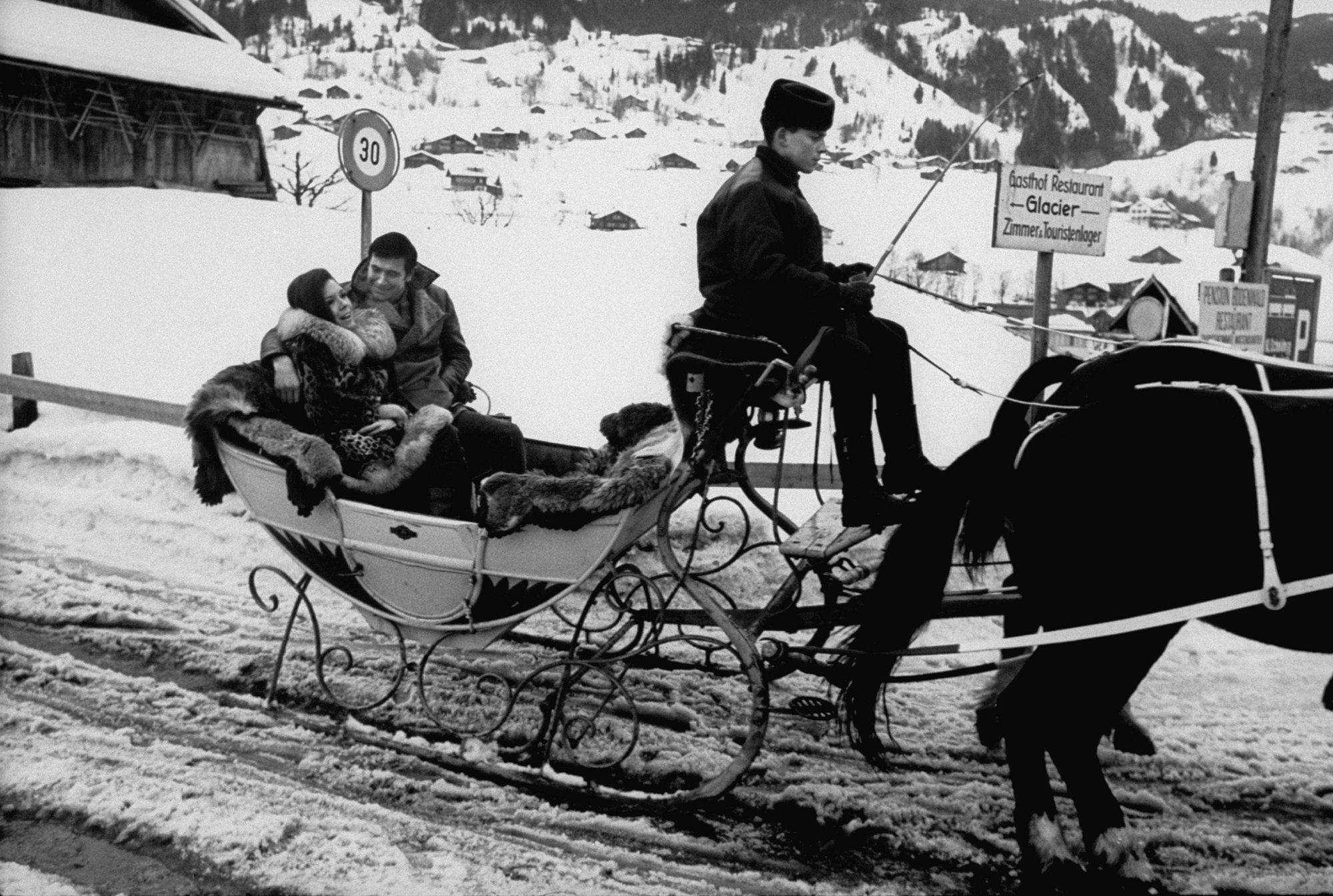 On Her Majesty's Secret Service was based on the Ian Fleming novel of the same title. It followed the book in that Tracy was an equal to Bond, who saved him as much as he saved her. In the end of the film, Bond married Tracy. Given the series continued for 50 more years with rotating love interests, you can assume that marriage ended tragically.
Diana Rigg was James Bond's ultimate tragedy
On Her Majesty's Secret Service is the only James Bond movie with a downer ending. As they are driving away with "Just Married" on their car, Blofeld drives by and his henchwoman Irma Blunt (Ilse Steppat) shoots at the car. She hits Tracy and kills her. The film ends with Bond holding her body in his arms mumbling, "We have all the time in the world." It showed Bond was capable of true love, but he's so dangerous he threatens the lives of any loved ones.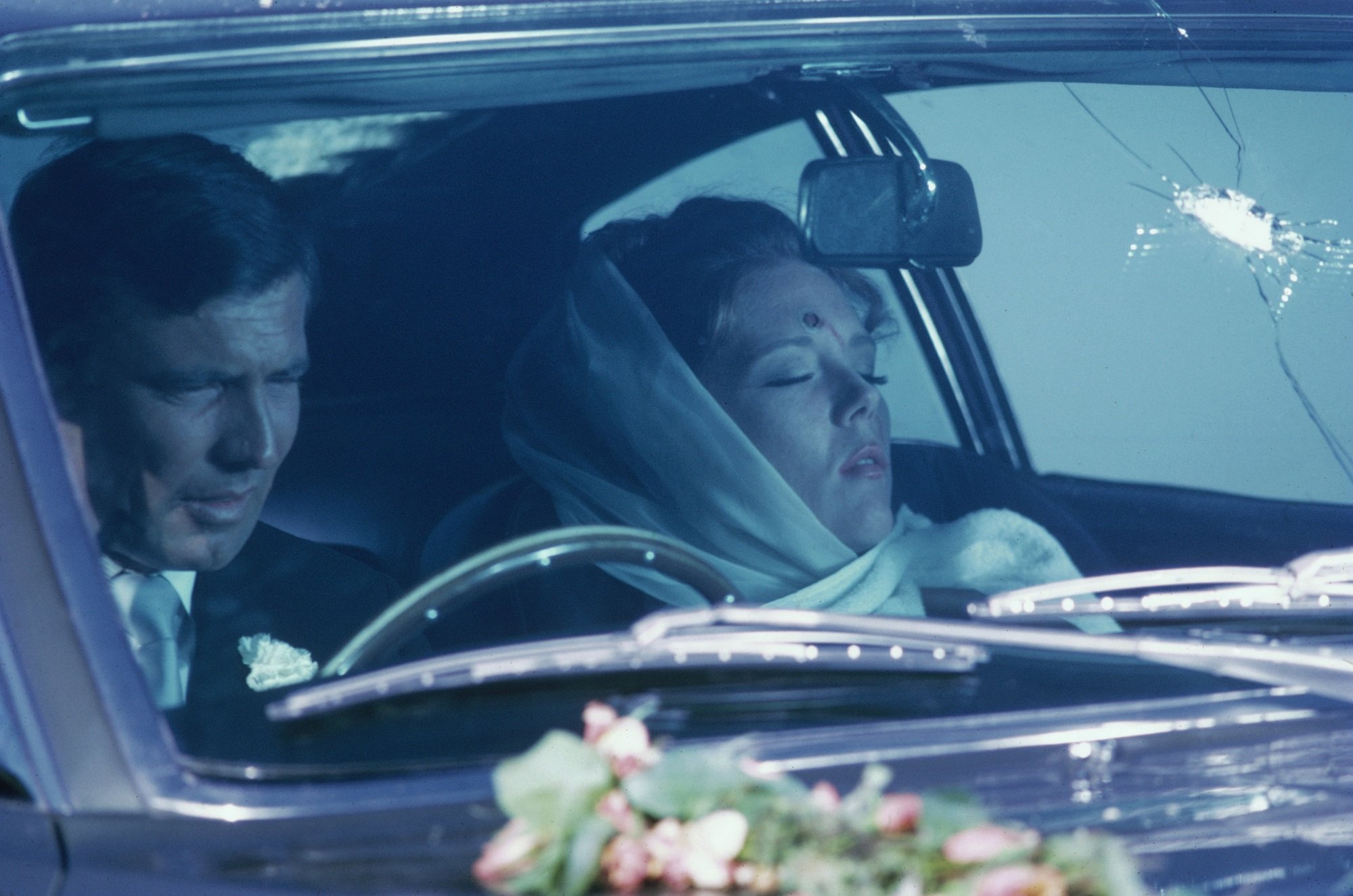 The death of Bond's wife has resonated in the rest of the series. Roger Moore visited Tracy's grave at the beginning of For Your Eyes Only and interrupted Anya Amasova (Barbara Bach) when she was going to go there in The Spy Who Loved Me.
In Licence to Kill, Felix Leiter (David Hedison) tells his doomed wife (Priscilla Barnes) why Bond wouldn't settle down again. Even The World Is Not Enough alluded to Pierce Brosnan's Bond losing one woman he truly loved. 
Can any Bond girl live up to Tracy?
James Bond certainly tried to rebound in every film since On Her Majesty's Secret Service. That was already the formula, of course. They couldn't very well have Bond married and monogamous to continue the series, and even Fleming knew that. Connery returned for Diamonds Are Forever, and though it ostensibly began with Bond seeking revenge on Blofeld, he got over it pretty fast.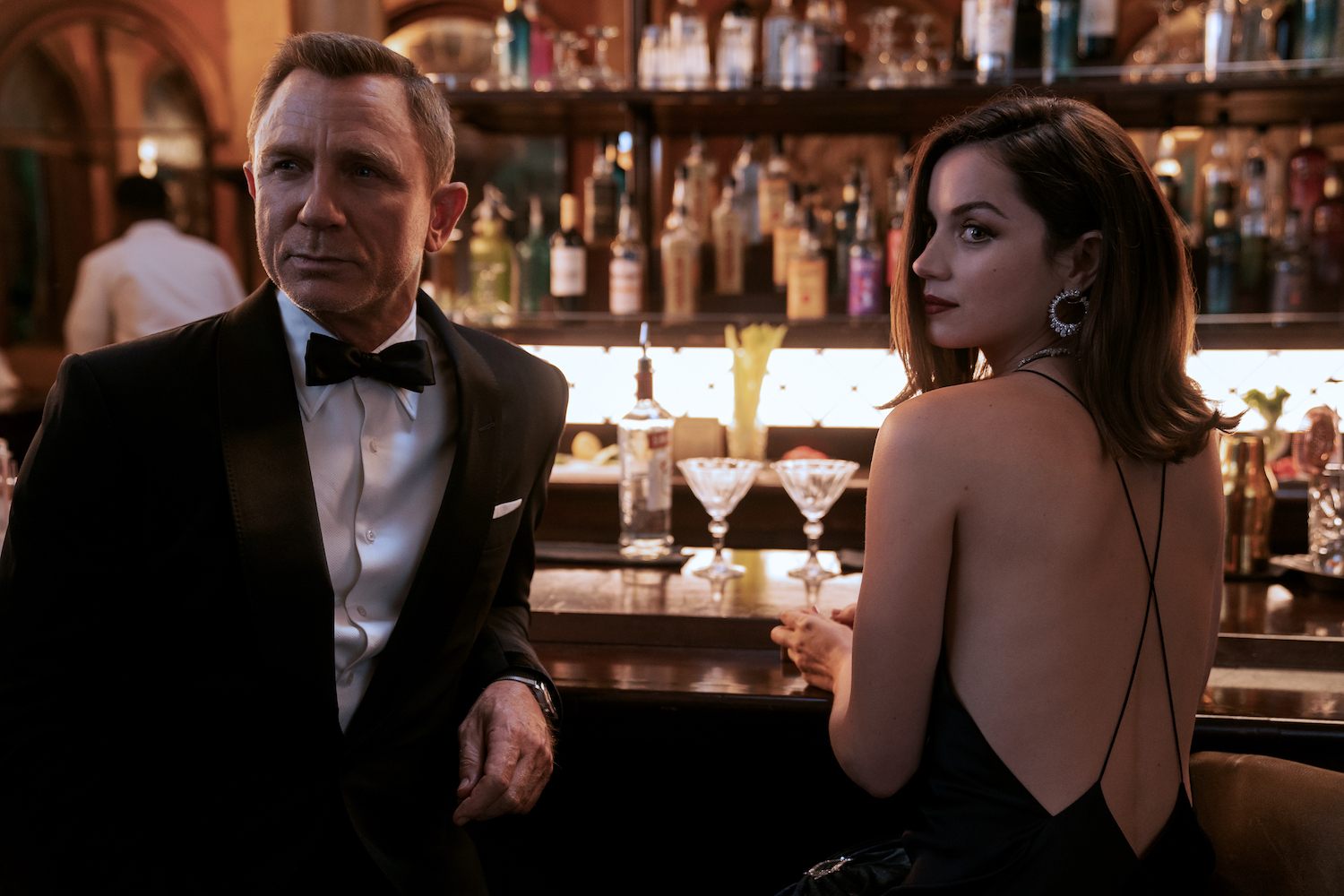 Daniel Craig's movies started over. The love of his life was Vesper Lynd (Eva Green) in Casino Royale, who also comes from Fleming's books. The new character Madelaine Swann (Léa Seydoux) was the one who made Bond quit spy work in Spectre, but obviously he's back, and so is she.

Fans are suspecting Madelaine may meet an On Her Majesty's Secret Service fate to motivate Bond. That suggests just how powerful Rigg's appearance was, that she could be a template 50 years later. Either way, the franchise always acknowledged how important she was to Bond, even as the formula dictated new love interests in every film.