Diana Ross Has Worn 'More Wigs than We Can Count'
Diana Ross is a musical icon of epic proportions. The singer has led a remarkable career for more than 60 years. And she has amassed quite the legacy during that time, including an estimated net worth of roughly $250 million. Along with the fortune she's made, Ross also became quite the style icon. As it turns out, her wig collection is more than a little impressive.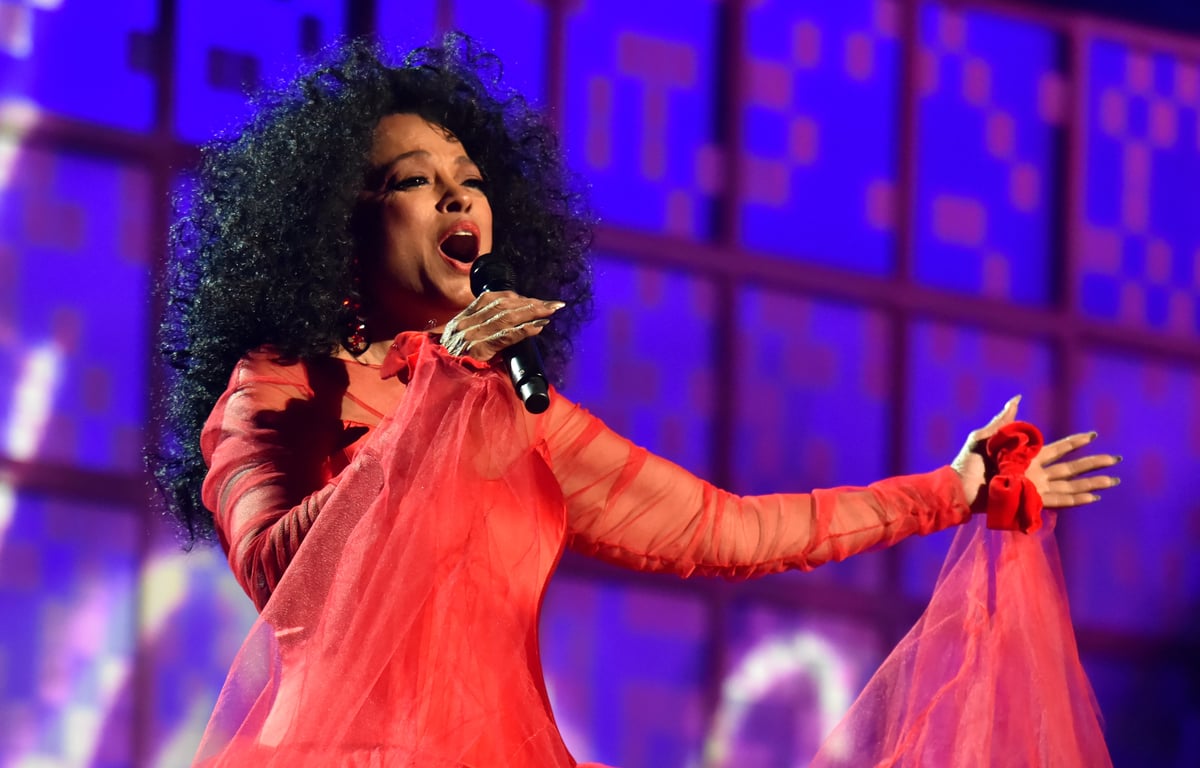 Diana Ross made music history with The Supremes
From 1960 until 1970, Ross shot to fame as one-third of girl group The Supremes. The pioneering music group was one of the most popular acts for Motown Records. And during this time, The Supremes generated a streak of hits that includes "You Can't Hurry Love," "Baby Love," and "Stop! In the Name of Love." It didn't take long for Ross to fall in love with performing.
In fact, Ross once admitted she feels "very sexy" when she's onstage. The singer explained that she feels most in touch with her feminine side during her performances. And that feeling certainly comes through in the way she presents herself on stage, not the least of which is Ross' jaw-dropping fashion sense and an endless array of distinctive hairstyles.
RELATED: The Supremes: Why Diana Ross Had a Breakdown on Stage
The iconic singer had an impressive wig collection
Fans looking for a more in-depth glimpse of Ross' journey through her hairstyles need look no further than Essence. From the shorter bobs she wore as part of The Supremes in the early 1960s to the mid-2010s, the site breaks down 47 of Ross' iconic looks. And the journey is nothing short of mesmerizing, ending on a legendary shot of President Obama giving Ross the Presidential Medal of Freedom in 2016.
It's a fair conclusion for Essence to proclaim Ross "sported more wigs than [they] can count." After all, her hair tells a confident story of the singer's style evolution. As she gained more control in her career, it's clear she embraced more natural looks. Essence even points out how Ross "never shied away from teasing out her afro for press conferences."
Diana Ross is going back on tour again in 2022
While there's never a bad time to reevaluate Ross's legendary career, now is a particularly strong time for fans to reacquaint themselves with her work. As the singer herself mentioned on Twitter, she's touring again in summer 2022. Unfortunately for North American fans, the Thank You Tour – in support of Ross' 2021 album Thank You – only includes tour stops in the UK.
However, judging by how performing makes Ross feel, there's no indication she's stopping anytime soon. The singer proclaimed in 2011 that she would quit singing if her voice ever changed. But at 78 years of age, she's still going strong.
RELATED: The Supremes: Diana Ross Went by Another Name During the Group's Early Days