Did Bobby Flay Really Have An Affair That Ruined His Marriage?
If there's one chef that's proven to be well-respected in the food industry, it's Bobby Flay. We've been watching him grill up barbecue and compete against other notable chefs on Food Network shows like Iron Chef America and Beat Bobby Flay, and he proves his amazing cooking chops again and again. But that's not all Flay has been known for over the years. He also has quite a complicated past with his love life, which has led him to being married three times.
The most drama seemingly came with his third wife, however. During his marriage to Stephanie March, rumors swirled that he was entangled in an affair that led to their divorce. Here's what we know.
Bobby Flay and Stephanie March were married for 10 years prior to their split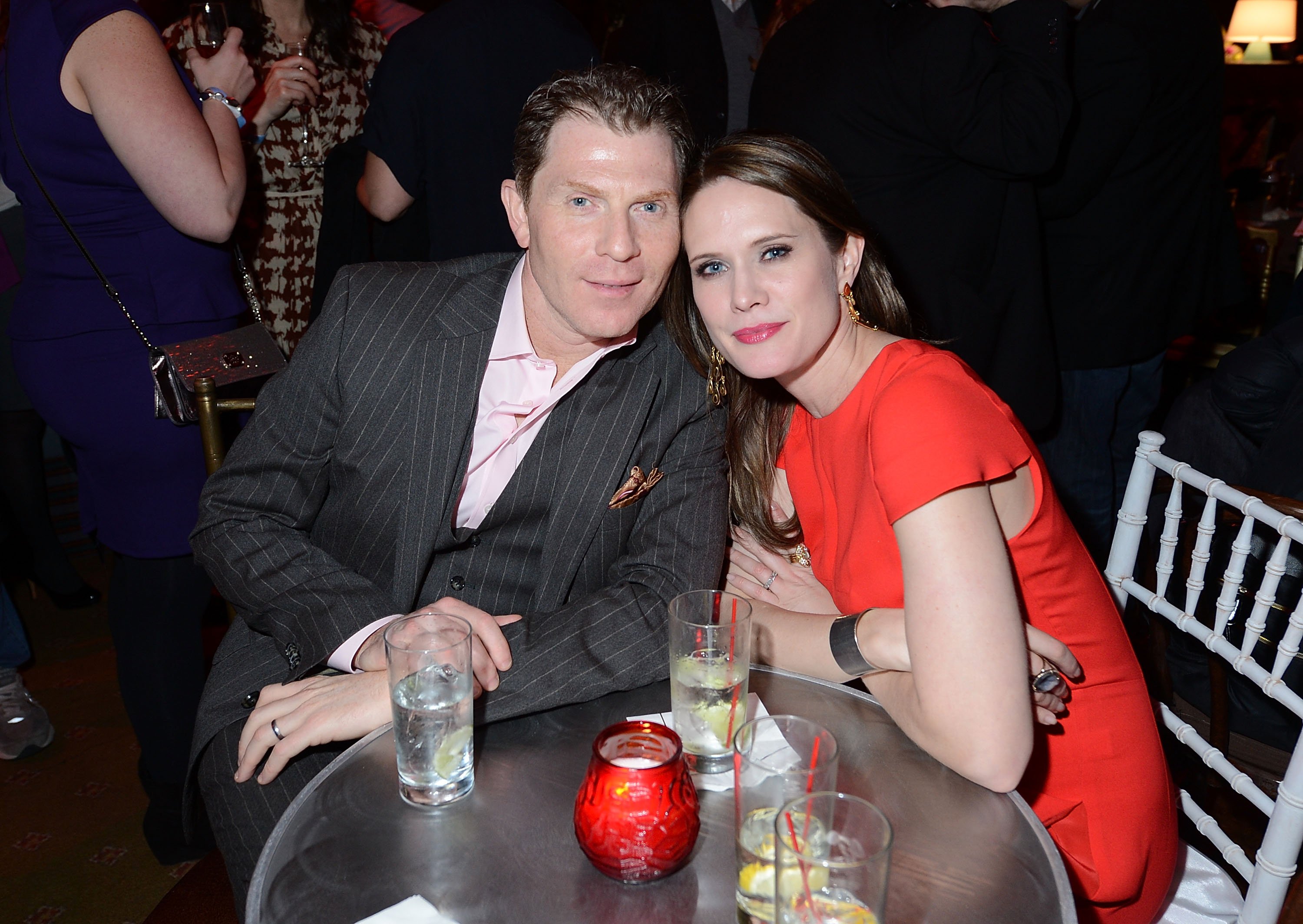 Bobby Flay's first marriage was to Debra Ponzek when he was just 26 years old — and after his first marriage didn't work out, he found love once again in 1994 after meeting Kate Connelly, Delish notes. It seems third time was the charm, however. Flay was once again divorce in 1998, and he met Stephanie March in 2000. March was a series regular on Law & Order: SVU, and she reportedly met just as her career was starting to take shape. On their first date, CNN notes she agreed to meet Flay at the restaurant Nobu in New York City. And it was right then that she knew Flay was the one for her.
Flay popped the question to March in 2003, and they wedded in 2005. Unfortunately, they seemingly hit a few rough patches in their marriage, as The Daily Beast notes Flay wasn't there for March when her appendix burst, and he skipped out on their 10-year wedding anniversary. By 2015, they were going through their divorce proceedings — and that's when the drama between Flay and March seemed to get really severe. In addition to financial fights and disagreements of all kinds, infidelity rumors were surrounding Flay.
Reports claim Flay was having an affair with a younger aide
While Flay and March seemingly had many troubles within their marriage, according to Page Six, the real reason for their split was because of Flay's alleged affair. Flay was 50 at the time, and the publication notes he had allegedly been seeing 28-year-old Elyse Tirrell while she was working as a hostess and later his assistant at Bar Americain in Midtown. As writer and actress Maia Madison said of March, "She came to my house and was sobbing uncontrollably. She said, 'I can't believe the last 10 years of my life have been a lie.'" Madison also added, "Elyse had even been to Stephanie's home when she was there — and when she wasn't."
It appears this isn't the only time Flay raised eyebrows for suspicious behavior toward other women, either. The Daily Beast notes January Jones called Flay to help her when she was in a car crash back in 2010. Everyone was curious as to why Jones would call Flay of all people — and even he didn't have a good answer. According to Flay, she had his number for help redoing her kitchen, but the only scenario seemed odd.
Are the reports true? It seems to be inconclusive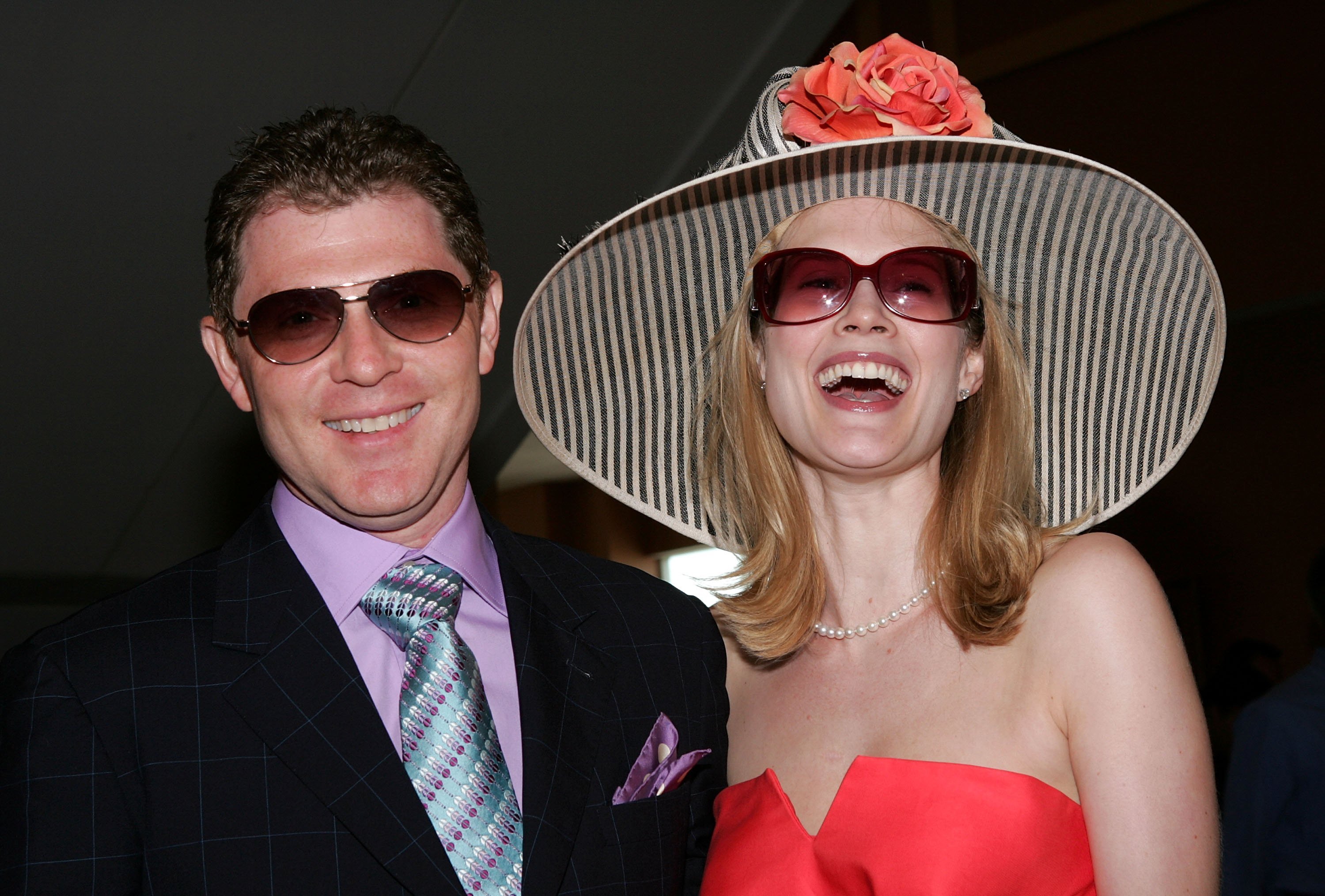 Could the reports of Flay's infidelity be true? Page Six notes Julie Halpin, Flay's spokeswoman, didn't give any conclusive answers, either. "We will continue to refrain from responding to the continued efforts by certain parties to spread rumors and innuendo. This specific allegation was in a letter sent from one attorney in this case to the other. It was written and then leaked specifically to try to insert this story into the press, and that's unfortunate," she stated.
It seems Flay's business partner, Laurence Kretchmer, was on Flay's side, however. Us Weekly reports he told Page Six that if Flay was, in fact, having an affair, he would definitely have known about it. Kretchmer also allegedly added, "As ugly as Stephanie is going to look [when this news comes out], she will look uglier when other things come out."
Check out The Cheat Sheet on Facebook!