Did Britney Spears Write 'Lucky'?
Britney Spears is responsible for many of the biggest songs of the early 2000s. Her hit tunes, most of which have a basis in pop sounds, include "Oops!…I Did It Again," "…Baby One More Time," and "(You Drive Me) Crazy."
Spears herself earned the nickname "Princess of Pop" not long after she burst onto the scene in the late '90s, and to this day, fans look to her songs when they need motivation, inspiration, or just want to enjoy memories of a simpler time. One of Spears' most popular songs from early on in her career is a slower song called "Lucky" – a song that many fans have pointed to as possibly being about Spears herself. 
Britney Spears' second studio album was a huge success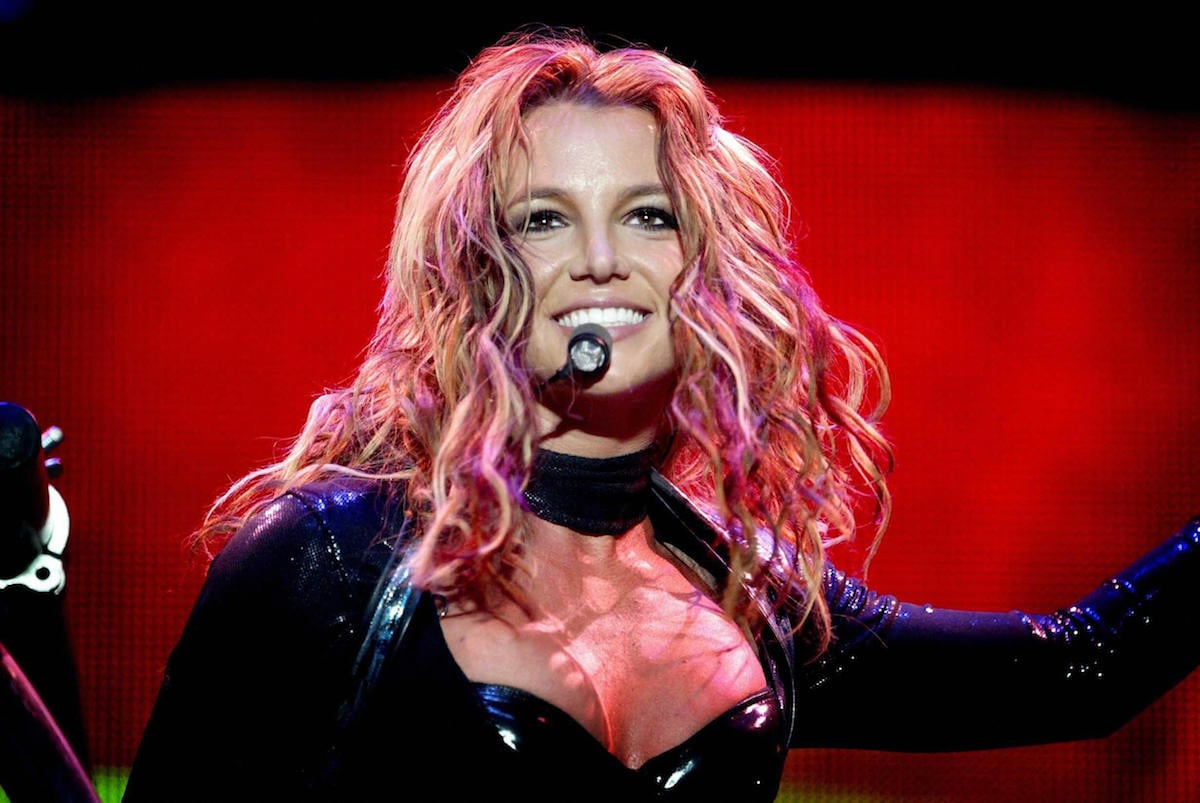 In 1999, when her debut studio album was released, Spears was already a seasoned show business veteran. The album, …Baby One More Time, became a worldwide smash, and Spears, who had worked for years as a child actor, was catapulted to incredible fame. The pressure was on for the young star to continue performing and breaking records, and fortunately, her second album did just that.
The second album, which was released in May 2000, was titled Oops!…I Did It Again. It featured even more hit songs, including the title track, and went on to become one of the best-selling albums of all time. Spears was praised for her maturity and growth, and the album paved the way for the artist's new, more provocative image.
What is the song 'Lucky' about?
As much as Spears seemed to be living a charmed life during the early years of her fame, some subtle clues from the singer might have revealed that she was starting to feel the pressure of the spotlight. Notably, the song "Lucky" from the album Oops!…I Did It Again seems to paint a picture of fame not being all that it's cracked up to be. The song tells the story of a young woman named Lucky who becomes a superstar — and has a hard time dealing with the consequences of her fame. 
Over the years, many fans have compared the song to Spears' own life, claiming that the young woman was using the fictional character of Lucky to represent the other side of her personality — the side that wished she was still living a life of anonymity. Interestingly enough, Spears reportedly had very little involvement in the song's creation.
Did Britney Spears write the song 'Lucky'?
Some of Spears' critics have accused her of not being involved in the writing of her hit songs over the years — but while she did have a hand in writing, or co-writing, a few of her tunes, including "Me Against the Music" and "Everytime," she didn't contribute to the writing of the song "Lucky." Reportedly, the song was written by a team of talented songwriters, including Max Martin, Rami Yacoub, and Alexander Kronlund. 
The song quickly became popular with fans, and as the second single released from Oops!…I Did It Again, it helped to solidify Spears' standing as a pop icon who was capable of not only being tough, but tender and introspective as well. "Lucky" peaked at number 23 on Billboard Hot 100 and number nine on the Top 40 Mainstream chart, and also achieved significant commercial success worldwide. Ultimately, "Lucky" might not have been written by Spears, but there's no doubt that she gave the song a life that no other singer could.