Did 'Charmed' Co-Stars Alyssa Milano and Shannen Doherty Ever Reconcile?
From 1998 to 2001, Shannen Doherty, Alyssa Milano, and Holly Marie Combs starred as the three most powerful sister witches in the fantastical drama Charmed. Tasked with upholding the balance between good and evil, they slew demons and saved angels, all while upholding personal and professional lives. They were bosses, and fans loved them for it. They put their lives on the line in one minute and went for a job interview the next.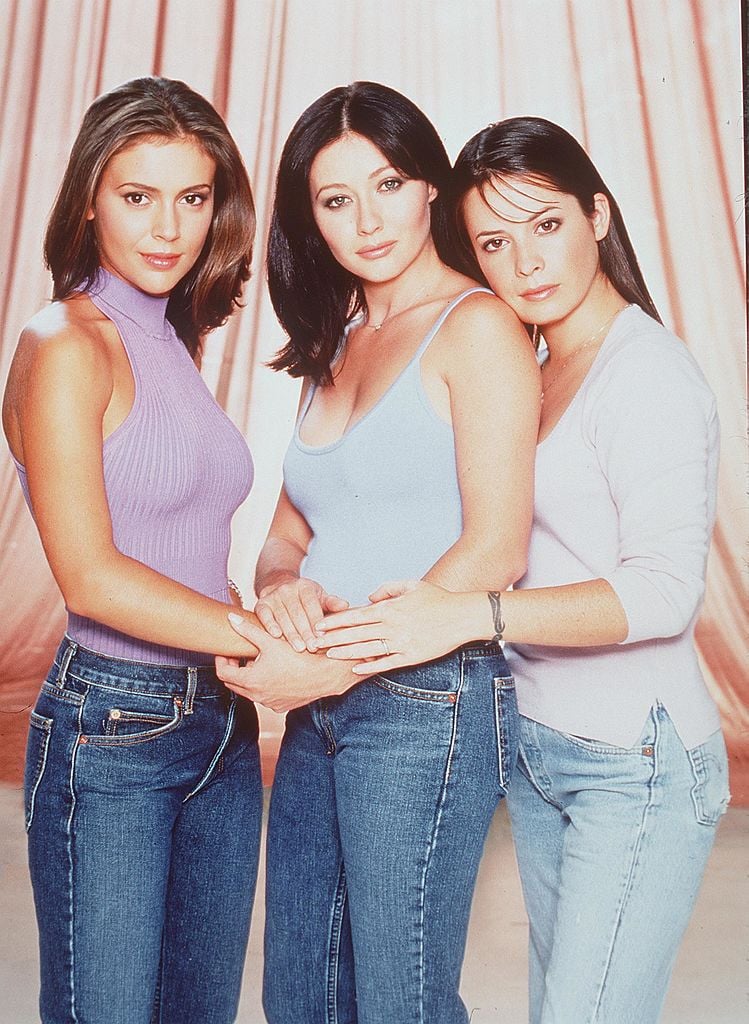 Yet, though the original cast quickly found their way into fans' hearts, Shannen Doherty left the show at the end of the third season. Multiple reports suggest that intense behind-the-scenes drama between Alyssa Milano and Doherty led to Doherty's exit. 
RELATED: Netflix to Greenlight a 'Charmed' Movie With the Original Cast?
Why did Shannen Doherty exit 'Charmed?'
Information surrounding Doherty's departure remains a bit hazy, for she may have walked away…but not without some nudging. ENews noted:
But the spell seemingly had worn off by the beginning of season three, with reports of major on-set tension between Doherty and Milano, with no reason ever given for their falling out.
Multiple theories surrounding their falling out exist. From jealousy to disagreements concerns the show's unfolding narrative, it's likely that a combination of factors led to Doherty's exit, and Rose McGowan's subsequent entrance as long-lost sister Paige. One theory argues that Doherty wanted the series to focus on the sisters' familial bond over the romantic subplots, and the latter grew to take the spotlight with time.
RELATED: 'Charmed': How to Watch the Entire Series
ENews goes on to note that the tension on-set started out as a simmer, yet grew to an intense boil; there were days the two refused to speak. Milano noted that there were days one would say Good morning, and the other would say nothing. Yet, did the two ever reconcile? Are they on better terms today? 
Are Shannen Doherty and Alyssa Milano on good terms today? 
Today, Alyssa Milano and Shannen Doherty seem to be on good terms, as they have learned to put the past behind them. Alyssa Milano explained to ENews, " I think we're just at ages now that what happens 15 years ago, or however long ago that was, it's irrelevant." Milano goes on to explain that life developments often put the past into perspective, allowing what really matters to come to the surface. Milano stated:
I think that what she has gone through, [and] motherhood in my life, I think it just changes people," Milano said. "I'm so happy that she's feeling well. I prayed for her every day that she would feel well and I can't wait to see her.

ENews
In short, Milano and Doherty may have had some rough times on the set of Charmed, but they were young. They argued, and they moved on. The past does not define their relationship. Thus, maybe one day soon, fans will get to see all three original sister witches take to the silver screen for a Charmed movie. Yet, Rose McGowan became an essential ingredient, so hopefully, the writers would find a way to incorporate her character.