Did Demi Lovato Sing the 'Sonny With a Chance' Theme Song?
Before there was 'So Random,' Demi Lovato starred on the Disney Channel original series, 'Sonny With a Chance.' Here's what we know about the show and its theme song.
Demi Lovato performed iconic songs for Camp Rock and Camp Rock 2: The Final Jam. On Disney Channel'sSonny With a Chance, though, she starred as a comedian from Wisconsin with a secret love for drama television.
Who sang the Sonny With a Chance and the So Random theme songs? Here's what we know about this Disney Channel comedy series and its spinoff.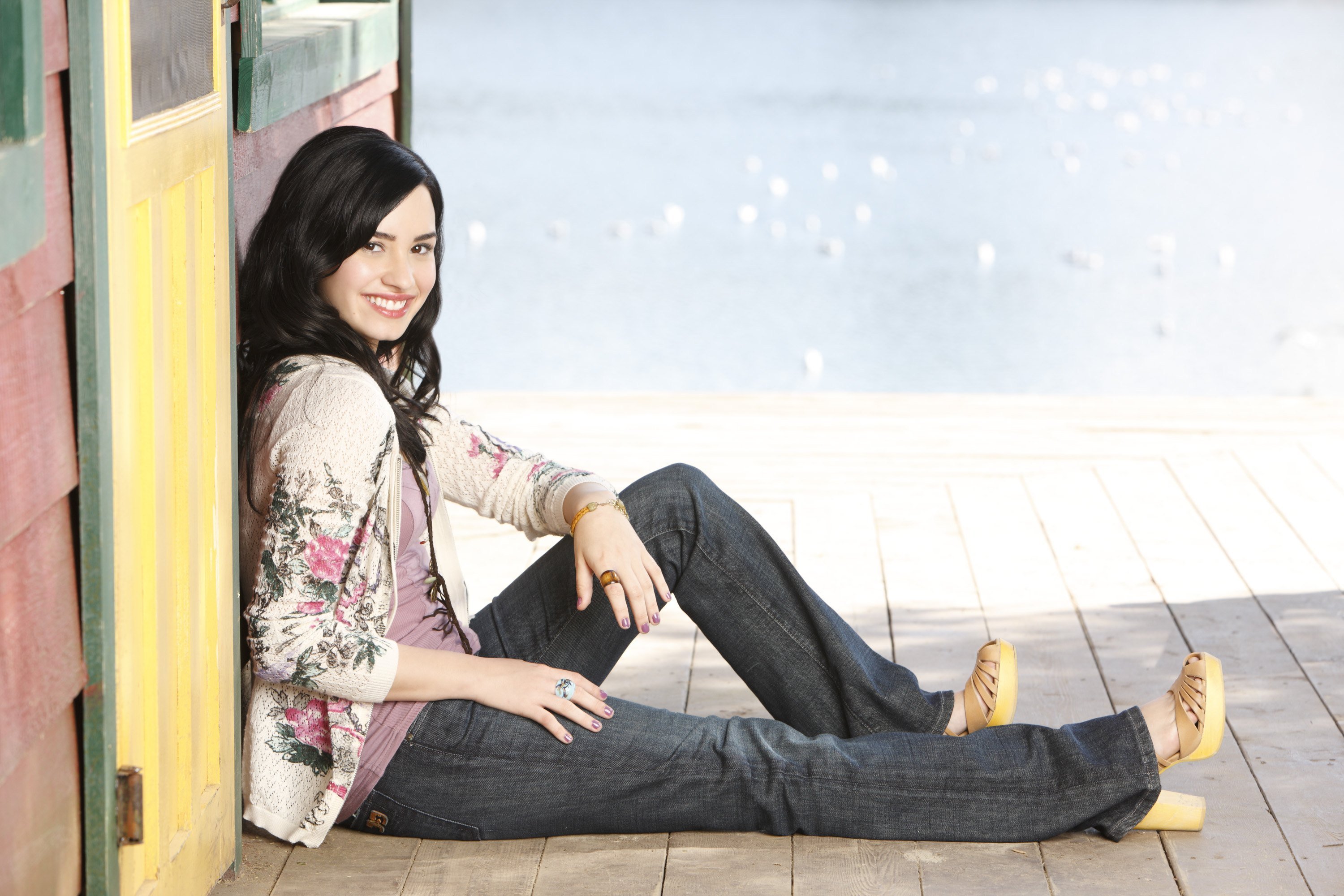 Demi Lovato starred in 'Sonny With a Chance'
So far, so great on this series. In Sonny With a Chance, Lovato starred as the title character, a young comedian who gets her dream job as a comedian in Hollywood. This actor portrayed Sonny Munroe for several years until the original series ended in 2011.
Years later, the casts of So Random and Sonny With a Chance reunited over video chat to discuss their time with Disney Channel. Lovato specifically mentioned Tiffany Thornton, AKA Tawni Hart, as an inspiration during the challenging months that followed. 
"When I went away to treatment for the first time, I remember it like, you were my biggest inspiration coming out of it because you dealt with all of those pressures of being a woman on TV," Lovato said, according to Buzzfeed.
Demi Lovato sang the 'Sonny With a Chance' theme song
This actor, in addition to her starring role in the series, sang the Sonny With a Chance theme song. Several other Disney Channel stars performed the theme song for their own shows.
That includes Miley Cyrus for Hannah Montana, Raven-Symoné for That's So Raven, and Selena Gomez for Wizards of Waverly Place. This actor left Sonny With a Chance to focus on her mental health, prompting Disney to create the spinoff, So Random.
This "show within a show" starred many of the actors from the original show, now portraying different characters for sketches. This spinoff also included musical guests and a brand new theme song, performed by Brandon Mychal Smith.
Demi Lovato starred in other Disney Channel productions, including 'Camp Rock'
Prior to the premiere of So Random, Lovato had a role in the original movie, Camp Rock, where she performed as the main character, Mitchie Torres. The actor sang for this movie, as well, performing songs like "Who Will I Be" and "This Is Me." She returned for Camp Rock 2: The Final Jam.
Aside from these Disney Channel original movies, Lovato sang in collaboration with the "Friends for Change" initiative. She also appeared at the Disney Channel Games, a competition for charity featuring fan-favorite stars of original shows and movies.
Some productions featuring Lovato, including Camp Rock, Camp Rock 2: The Final Jam, and Sonny With a Chance, are available on Disney+. To learn more about Disney's streaming platform, visit their website.