Did DJ Khaled's 'Popstar' Borrow Lyrics From 'Outlander' Dialogue?
DJ Khaled is a major pop culture influencer, who does double duty as a record producer, fashion designer, songwriter, and author. Khaled first rose to prominence in the early 2000s, but it wasn't until 2011, with the release of his album We the Best Forever, that really saw him step into the spotlight.
These days, Khaled is well known to fans of all ages and interests and is one of the few entertainers who has managed to successfully cross over into multiple types of entertainment, from commercials to chart-topping pop songs. Although Khaled's lyrics have occasionally come under fire from critics, the artist seems to take inspiration from unlikely sources — and in a recent TikTok video, a fan pointed out a bizarre link between Khaled's song "Popstar" and the hit TV series Outlander. 
DJ Khaled works with many top talents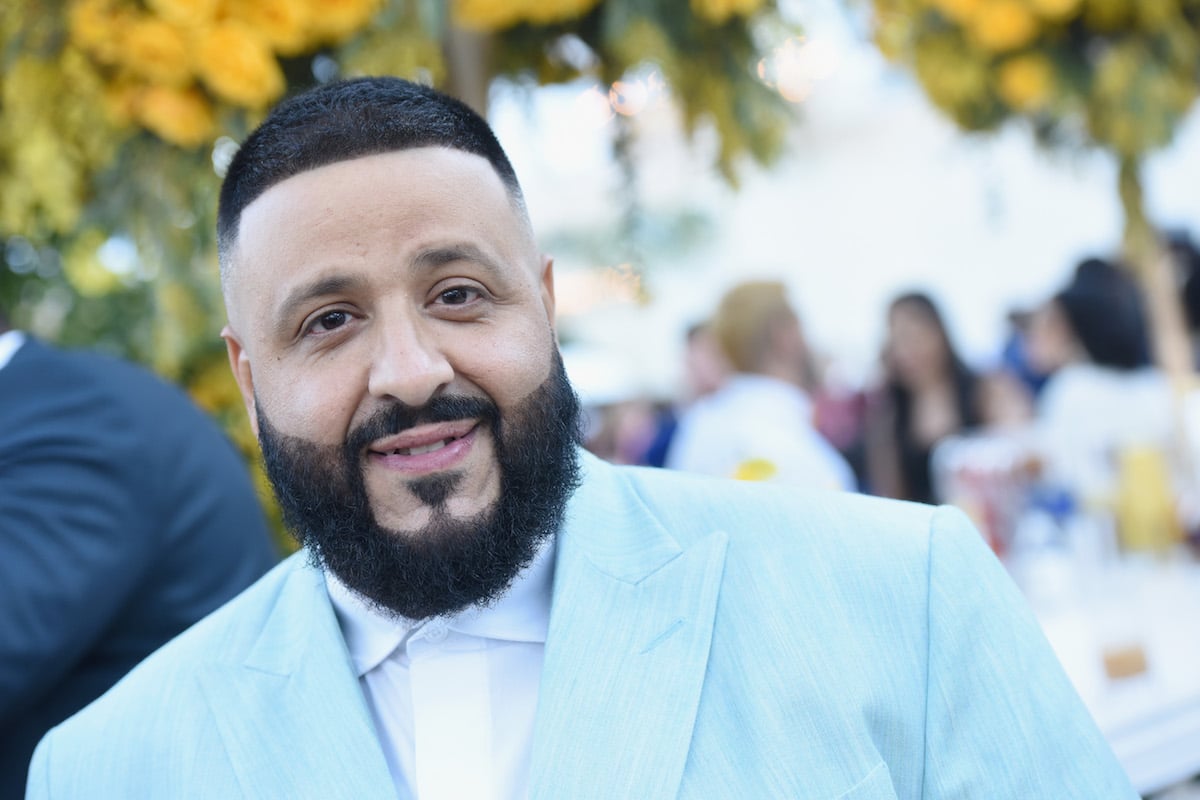 DJ Khaled first became active in the entertainment industry as a DJ and record producer, working with artists to create and release unique, interesting songs. However, it was after Khaled started singing his own tunes that people really sat up and took notice of him.
In 2006, he released his debut album, Listennn….the Album. He followed that up with another album in 2007, one in 2008, and another in 2010. He has remained prolific in the industry ever since and has become notable for his collaborations with stars such as Drake, Lil Wayne, Justin Bieber, Jennifer Lopez, and Meek Mill.
While Khaled has attracted criticism for his over-the-top personality, there's no doubt that he has been able to turn himself into a pop-culture force, creating a profitable empire that is going strong. 
DJ Khaled's recent song 'Popstar' is a big success
In the summer of 2020, many musicians and singers remained under the radar, forced to the sidelines due to the raging COVID-19 pandemic. DJ Khaled, however, was still working hard on his music.
In July 2020, he released the song "Popstar," featuring superstar Drake. Fans reacted positively to the song, and it quickly climbed in the charts. 
The music video for "Popstar," which was released not long after the song premiered, became an immediate hit as well. The video features frequent Khaled collaborator Justin Bieber, who interacts with Drake in several hilarious ways throughout the course of the nearly 10-minute video.
As popular as the song (and the video) are, however, it seems as though the lyrics themselves aren't terribly original, as one TikTok user recently pointed out.
Did DJ Khaled use 'Outlander' lyrics in his song 'Popstar'?
In a recent TikTok video, a fan shared a scene from the hit television series Outlander, before also sharing a clip of DJ Khaled's song "Popstar." The scene in Outlander features a man giving a toast, saying "here's to a long life and a merry one…a pretty girl and an honest one, a stiff drink, and another one."
The TikTok user then redirected to the Khaled song, specifically to a moment in the song where Khaled sings, "I want a long life, a legendary one (yeah) I want a quick death (yeah), and an easy one (yeah)I want a pretty girl (yeah), and an honest one (yeah) I want this drink (Yeah), and another one, yeah."
While Khaled himself hasn't talked about whether he is a fan of Outlander, it is clear that the two verses share some staggering similarities. It is possible that Khaled decided to work in some old-fashioned toasts into the lyrics of his songs, and the classic Irish toast perfectly fit the bill.