Did Ellie Goulding or Niall Horan Ever Respond to Ed Sheeran's 'Don't'?
Years after Ed Sheeran released 'Don't,' fans still want to know how Niall Horan and Ellie Goulding feel about the song. Have they ever said anything?
Ed Sheeran has long been one of the music industry's biggest stars. After he burst onto the charts with his hit song "The A Team," Sheeran quickly became a standard, with stars and singers clamoring to work with the English-born singer. In the past decade, Sheeran has consistently released popular songs, including "Thinking Out Loud," "Shape of You," and "Castle on the Hill." While Sheeran has consistently avoided drama for most of his time in the spotlight, one particular song caused many to speculate about the singer's relationship with fellow performer Ellie Goulding. 
What is Ed Sheeran's song 'Don't' about?
In 2014, Sheeran's song "Don't" made waves. Released on Sheeran's second studio album, the song became an immediate hit. The catchy pop tune told the story of a fling that turned into something more before it soured. Lyrics such as "But me and her, we make money the same way/Four cities, two planes, the same day" suggested Sheeran wrote it about a fellow musician.
Sheeran played coy about the song's meaning, telling Parade that the tune is a "bitter song of romantic betrayal." According to Entertainment Tonight, Sheeran said that the song is "about someone who's well known." However, despite some rumors, he stressed it's not about his good friend, Taylor Swift.
What did Ellie Goulding say about her relationship with Ed Sheeran?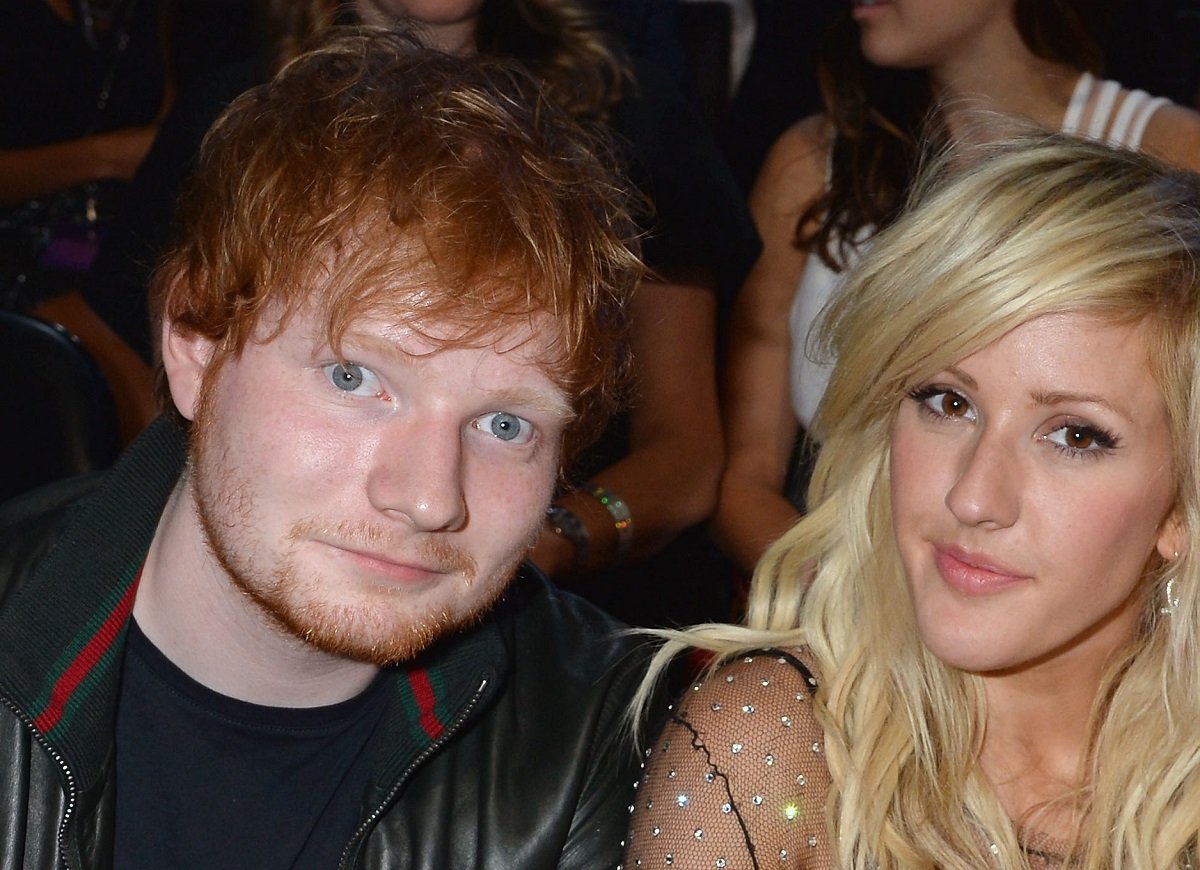 Many fans theorized "Don't" was about Sheeran's rumored romance with singer Ellie Goulding, especially since the two had been spotted together on several occasions. They even held hands at the 2013 MTV Music Awards. Later that same year, Goulding was seen with Niall Horan, who was best known at the time as part of One Direction. According to The Sun, Sheeran's song "Don't" even contained several veiled digs at Horan. For his part, Horan didn't address "Don't" or any rumored bad blood between himself and Sheeran.
However, Goulding dispelled the Sheeran romance rumors in 2020. She denied she and Sheeran had ever been more than good friends. "We've known each other for a few years. I think he's a really nice guy and a brilliant musician. We've bumped into each other and we've hung out and stuff, but the thing is if I hang out with someone, it's instantly like I'm "dating" them," Goulding told Seventeen, as reported by People Magazine. She went on to deny that her song "On My Mind" was about Sheeran. "We were never in a relationship," Goulding said. "My song is not about him."
Niall Horan and Ed Sheeran stayed friends
In the same 2020 interview, Goulding admitted that she had, in fact, dated Horan for a short while. She called him a "lovely guy." Whatever the truth of the matter, there were no lasting hard feelings between Sheeran and Horan. The Sun reports the two singers hung out in 2015 at Swift's Billboard Music Awards after-party. 
These days, Sheeran is focused on life with his wife, Cherry Seaborn, whom he married in 2019. Goulding married Casper Jopling in 2019. As for Horan, despite jokingly becoming the object of Lizzo's affection, he keeps his personal life out of the spotlight.