Did Elon Musk Get a Hair Transplant?
Learn if Elon Musk has gotten some assistance with his hairline.
Elon Musk is more prominent than he's ever been, and his hairline is showing similar progress. Throughout recent years, the billionaire made headlines for everything from innovative space travel to a slew of controversies about the things he's said. Recently, however, a doctor spoke about his belief that Musk received hair transplants at some point in the last 20 years. 
Must was born in South Africa
According to Biography.com, Musk grew up in South Africa, where he was also born. His parents, Errol and Maye, were wealthy thanks to his father's career as an engineer and, according to Business Insider South Africa, an emerald mine owner.
Musk had a passion for computers and programming that helped him from an early age. His mother worked several jobs, including as a  Canadian Covergirl model. By the time Musk was 17, he moved to Canada to go to Queen's College and avoid military service. 
Musk immersed himself in education, pursuing degrees in economics and physics at the University of Pennsylvania before trying his hand at a Stanford Ph.D. in energy physics. Around this time, however, the internet boom occurred, and with it, Musk's priorities changed. He went all-in on tech, founding the Zip2 Corporation, a company they later sold for over $300 million. 
With that money in hand, Musk and his brother, Kimbal, started X.com., a financial website that eventually became PayPal. This was the move that eventually propelled him to the mainstream success of billionaires. While photos from this era show a man with a similarly distinctive face, there's one major difference on top of his head. 
Musk gained fame in the '90s
Musk started to make headlines in the early '90s, and with those headlines came a picture of a bald, relatively good-looking young man with a hairline resembling Prince William's famously receding locks. As Hairguard notes, Musk's receding hairline was undeniable, and the hair on top was especially thin. However, as Musk's status grew in the industry, his hairline began to push down toward his nose. 
Now, the 50-year-old Musk, with his girlfriend Grimes and newborn child, X AE A-Xii, has a whole head of hair which he often keeps tall and pushed back. Sometimes it's spiky, and other times it's filled with waves. However, anyone who has seen the old pictures knows that this may not be the full story. A hair doctor recently shed light on why this change occurred.
Musk's hair journey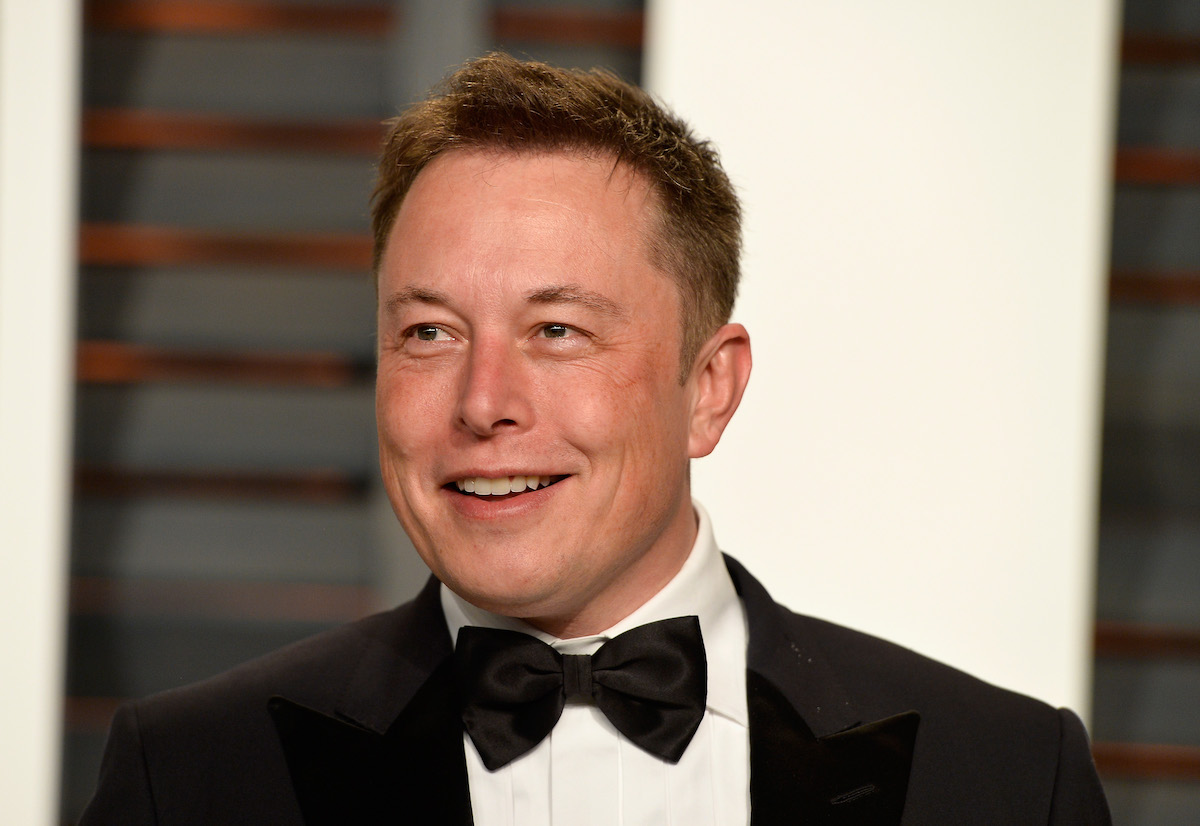 While applications like Rogaine can help revitalize hair in the back of the head, it doesn't help the type of recession Musk displayed around the turn of the century. According to Dr. Jeffrey Epstein, a medical doctor specializing in hair care, Musk's locks appear to be the result of hair plugs. According to him, the procedure Musk likely had was far more complicated. 
"If you look at his pictures from his PayPal days when he sold the company [in 2002], he was pretty bald," Epstein told Page Six. "I mean, he had a class three to a class four (out of seven) hair loss pattern, and he now shows no evidence, at least in the front, of any hair loss… It looks like he had good hair on the back and side of his head, and those are the hairs we use for transplanting."
If that sounds expensive, it's because it is. Hair plugs are common among famous men who want to have their hairline back and have the wallet to justify such a procedure. In Musk's case, hairs from the back and side are relocated to the front of his scalp. In Musk's case, it's a costly surgery that likely costs between $20,000 and $30,0000 and takes just over a week to recover from.