Did Gigi Hadid Get Plastic Surgery?
Fashion model Gigi Hadid has recently been in the headlines after announcing that she is pregnant by her boyfriend, One Direction's Zayn Malik. Only congratulations should be in order for the happy young couple, but some of Hadid's detractors can't stop talking about her appearance, even at such a celebratory time in her life.
Rumors have been flying for a while now that Hadid has undergone plastic surgery for her face, and they aren't quieting down just because she's pregnant now. So what's the deal: has Hadid had plastic surgery done on her face or not?
Who is Gigi Hadid?
RELATED: Gigi Hadid's Biggest Failure Is Surprising
Hadid (along with her sister, Bella) has made a name for herself as a high-end fashion model, but they didn't start from nowhere. Their mother, Yolanda Hadid, was also a supermodel who found success back in the 80s and 90s.
Yolanda has moved onto starring in reality TV shows, including The Real Housewives of Beverly Hills and a show called Making a Model with Yolanda Hadid that followed her as she coached groups of young, aspiring models. The Hadid family patriarch, Mohamed, is a real estate tycoon who was previously worth around $400 million, although he's gone bankrupt since then.
Unsurprisingly, both Gigi Hadid and her sister Bella have been modeling since they were young babies. Gigi started off as a baby model for Baby Guess and worked hard to reach higher levels of success from there. She failed twice before finally being accepted into the Victoria's Secret Fashion Show.
She's now estimated to be worth around $19 million, but sources say that she hasn't let this money and fame go to her head.
Gigi's mother has denied that her daughter has gotten any plastic surgery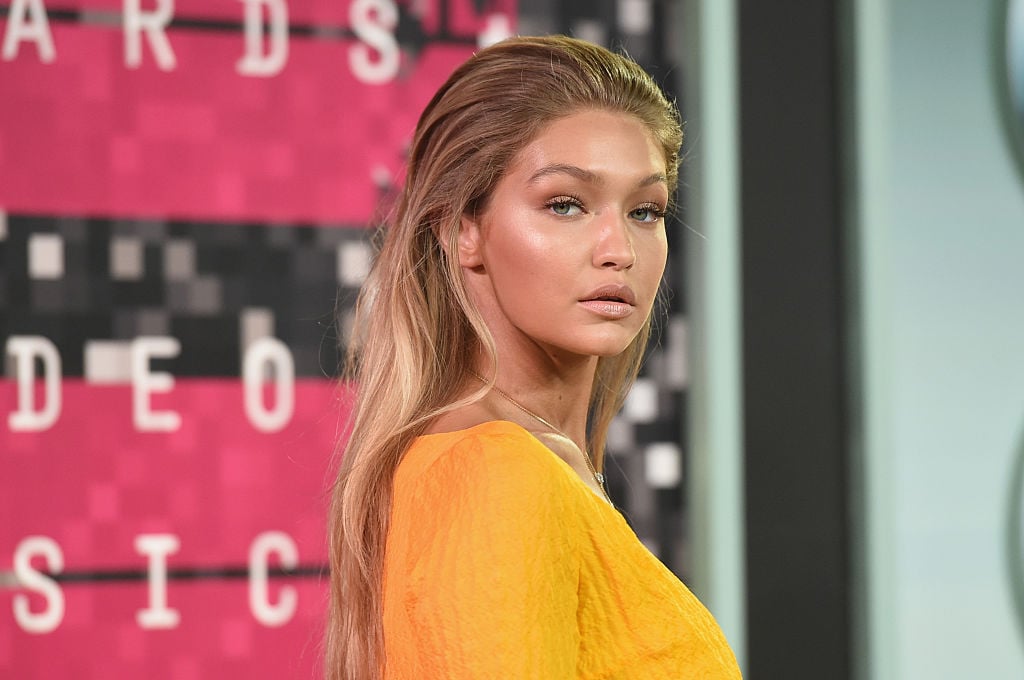 Probably because Hadid's beauty is so intense that it's unreal, there have always been rumors about her receiving plastic surgery. It probably didn't help that her mother Yolanda has always been open about getting a lot of work done, so maybe fans assumed that Hadid had inherited these tastes.
However, Yolanda has denied that either of her daughters has ever received plastic surgery. In an Instagram post last year, Yolanda announced to the world that she was finally free of all breast implants, lip fillers, extensions, and the like.
When a fan asked how she feels about her daughters receiving fillers, Yolanda replied: "None of my children have never [sic] done fillers or Botox or put anything foreign in their bodies, they know better after seeing what I went through." 
You'd think that would be enough to shut the rumors down, but the gossip continued.
Gigi shuts down plastic surgery rumors yet again
Hadid recently walked the runway during Paris Fashion Week at 5 months pregnant. Fans noticed that her face was a little rounder than usual, and the rumors of plastic surgery started up again.
In a recent interview, Hadid explained why her face might be rounder than usual: "People think I do fillers on my face, and that's why my face is round — I've had this since I was born. Especially Fashion Month, when I was already, like, a few months preggo, you know." Well, that definitely makes sense!
Hadid might even be scared to get any plastic surgery after seeing what her mother went through.
Her sister Bella has reported in the past that she will never get plastic surgery because she's scared. She once told InStyle: "We can do a scan of my face, darling. I'm scared of putting fillers into my lips. I wouldn't want to mess up my face." 
The whole Hadid family is insistent that the two girls haven't ever gotten any plastic surgery. Whether fans will ever believe them is another matter.