Did Gwyneth Paltrow's Pepper Potts Just Become More Consequential to the MCU?
Gwyneth Paltrow's Pepper Potts — though a supporting character in the Marvel Cinematic Universe (MCU)— was integral to Tony Stark's journey. She played a key role in his transformation from self-serving egotist to the selfless savior. She also taught him when his heart was in the wrong place; when heroism should have been backburnered to safeguard the family unit. She is a realist filled with compassion; a loving wife who understands her husband, but sometimes can't stand him.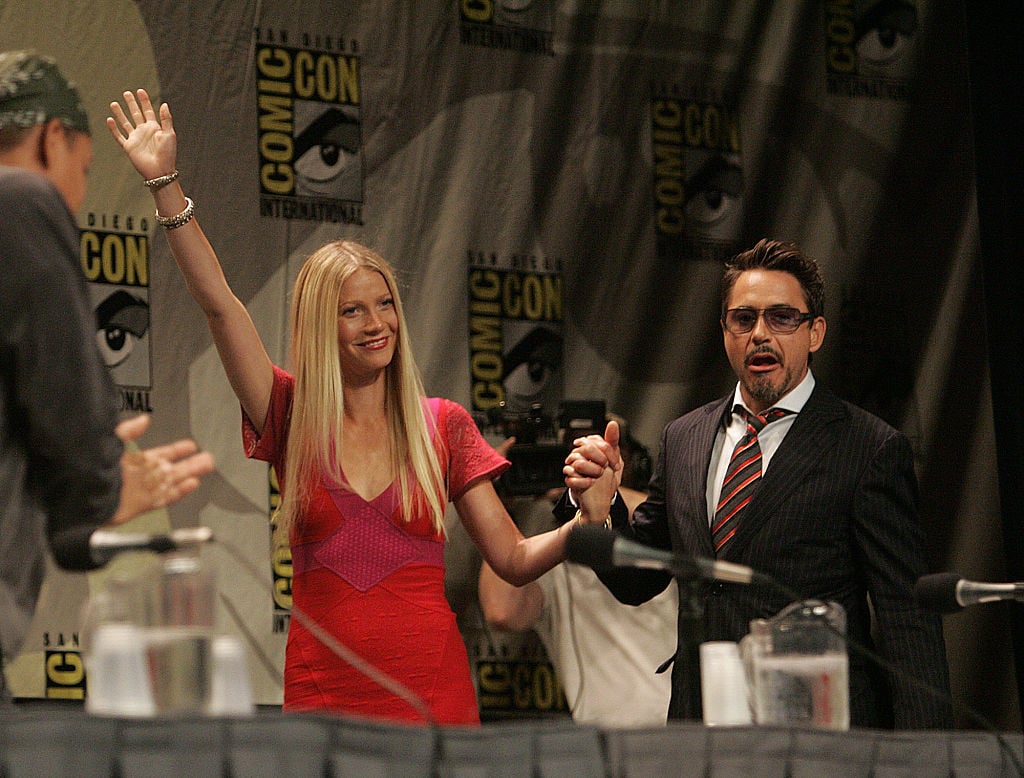 Without Pepper Potts, Tony would not have become a father, he would have struggled to uncover the meaning to existence, and he would have ultimately lacked the foundational materials consequential to his arc. However, despite all these facets, she may become even more consequential to the landscape following her exit (that is if recent rumors turn out to be true).
According to We Got This Covered (WGTC), insider reports suggest that Robert Downey Jr. may have yet another stipulation concerning his return to the Marvel landscape — and the character that now defines his career. Allegedly, he won't come back without the woman who stood by his side throughout the franchise. 
Robert Downey Jr.'s reported thoughts on Pepper Potts and Iron Man in the MCU  
WGTC recently reported — relying on the same sources who knew Taskmaster would be the villain in Black Widow and that a She-Hulk series would come to Disney+ — that Robert Downey Jr. won't return to the MCU unless Gwyneth Paltrow stands by his side as Pepper Potts once more. 
WGTC reported that Downey believes her character is integral to Tony's story and, without her, Tony fails to offer up the same degree of complexity. RDJ has reportedly fought for the actress to appear in multiple MCU installments of days gone by. 
The problem: Gwyneth Paltrow has made it abundantly clear that she feels her Marvel days are over. And, if you watch her recent Netflix documentary, The Goop Lab, it becomes apparent that her attention is currently focused on a different mission (outside the showbiz world). 
While Gwyneth Paltrow remains hesitant to suit up as Pepper Potts in future MCU installments, the insiders report that Marvel Studios' head honchos are confident they can work out an agreement. In other words, they are confident they can offer so much money she won't be able to refuse, which brings us to Downey's former alleged stipulation. 
What else would Downey need to return to the MCU? 
As WGTC and other popular media outlets have noted, Downey reportedly would return to the MCU if Marvel can afford him. In other words, it looks like Downey has elevated his asking price for a reprisal. And, considering he was already one of the best paid MCU stars, he must be asking for quite a large sum. 
Now, Marvel Studios may have two hurdles to overcome if they plan to bring Stark back from the grave. One: are they willing to offer him the paycheck he wants? Two: will they be able to get Gwyneth Paltrow to return to a role she feels finished with? RDJ may have that much pull, as he did catalyze the franchise's success; however, at what point do his requirements become too much to handle?