Did 'Homeland' Stars Diego Klattenhoff and Morena Baccarin Date While Filming?
Showtime's spy-thriller, Homeland, wrapped this year with season 8. The first three seasons focused on the Brody family and how changed their lives became after the return of Sgt. Nicholas Brody (Damien Lewis), who became a prisoner of war and presumed dead. Brody's wife, Jessica, was played by Morena Baccarin. Brody's friend — Jessica's affair partner — Major Mike Faber, was played by The Blacklist star, Diego Klattenhoff. Did the two ever date while filming Homeland?
Diego Klattenhoff's personal life is as mysterious as his 'Blacklist' character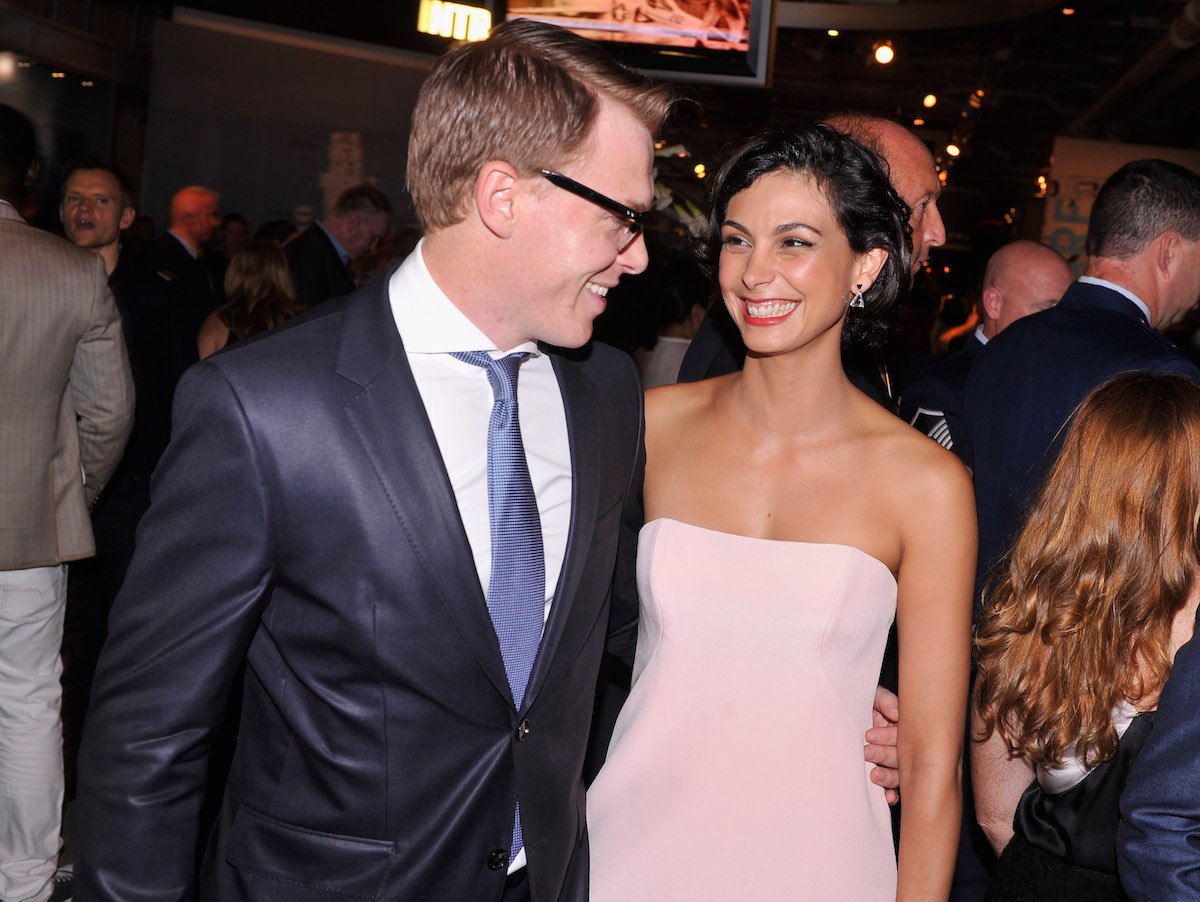 RELATED: 'The Blacklist': Why Diego Klattenhoff's 'Homeland' Success Wasn't Enough to Guarantee the Role Of Donald Ressler
It may have taken awhile for Klattenhoff 's career to take off, but now The Blacklist and Homeland star is a regular among Comic-Con panels and Reddit fan threads.
The Nova Scotia-born actor currently plays an FBI Agent opposite James Spader in the NBC crime drama. To Homeland fans, Klattenhoff will forever be known as Mike Faber — particularly because of his complex relationship with his friend's wife (Baccarin).
For three seasons, Klattenhoff and Baccrin explored the "will-they-won't-they" angle while Baccarin's character tried to rekindle lost feelings for her returned husband (Lewis).
By season 3, Mike Faber disappeared from the show, presumably, so Klattenhoff could become a Blacklist task force member. His quiet exit left room for a return and unsettled fans calling for a cameo.
When the show killed off Nicholas Brody in the season 3 finale, creators chose not to focus on the Brody family upon its return. That means Klattenhoff and Baccarin's romance went unanswered.
In real life, Klattenhoff's personal life appears to be off-limits. It's reported that he lives in New York City, where The Blacklist films, with his wife and child, whom he had in 2012, according to Hitberry.
It's unclear when or how the actor met his wife.
Morena Baccarin married a co-star
RELATED: 'Homeland' Showrunner Reveals Their Most Valuable Asset in Constructing the Series
While social media fans don't love Jessica Brody's choices on Homeland, Baccarin likely doesn't care what anyone thinks about her love life. In 2011, the star married director Austin Chick, but they divorced in 2016 — around the time of her Homeland exit.
Baccarin filmed season 3 of Homeland when she was pregnant with their son, Julius, which she revealed through various Instagram posts. In 2014, she landed the role of Leslie Thompkins on Fox's Gotham, opposite Ben McKenzie. He played her love interest, Detective Jim Gordon, for all five seasons.
By 2015, TMZ reported Chick filed for divorce alleging Baccarin cheated with McKenzie while filming.
"Austin was totally shocked when he found out about the affair," a source told Entertainment Tonight. "Totally blindsided. When Morena left him for Ben, Austin was devastated — completely shocked."
Soon after, Us Weekly reported Baccarin's pregnancy with McKenzie.
"This places the moment of conception right in the first week of June 2015," Chick wrote, "the time she was telling me she wanted to work on our marriage and well before we stopped sharing a bed."
Baccarin gave birth in 2016, just as she and McKenzie became engaged. They married in 2017 on Baccarin's birthday. TMZ also reported that a spousal support and custody battle over Baccarin and Chick's son ensued with most issues resolved in 2019.
Did Klattenhoff and Baccarin date during their 'Homeland' days?
RELATED: Will 'Homeland' Star Mandy Patinkin's Shaky Career Exits Influence Projects Moving Forward?
Seeing as Baccarin had her hands full between 2011-2013 with Chick, then pregnancy, it doesn't appear as though there was time or opportunity to date Klattenhoff.
Also, considering there's little information about The Blacklist star's personal life, it'd be hard to prove. Still, Homeland fans need to know — did Jessica and Mike end up together?