Did 'How I Met Your Mother' Inspire 'Cobra Kai'? What the Showrunners Said
William Zabka was branded a villain long before he became The Karate Kid's Johnny Lawrence. Then again, Cobra Kai makes a compelling case for why Zabka's character might be the hero of that story. It's a fascinating interpretation of The Karate Kid and one that now has a devoted fan base. But did How I Met Your Mother inspire The Karate Kid's sequel TV show?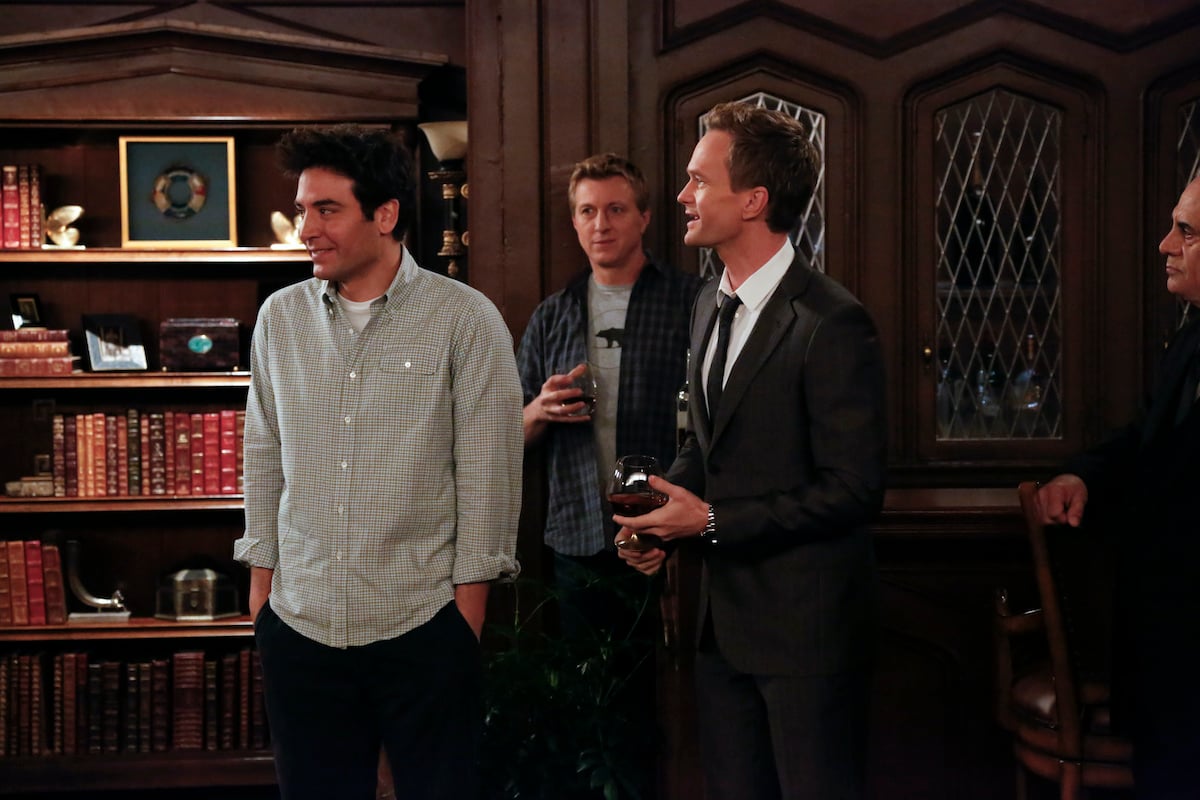 The 'Cobra Kai' cast reunited on 'How I Met Your Mother' years ago
In How I Met Your Mother Season 4, Barney Stinson (Neil Patrick Harris) mentions how he considers The Karate Kid a tragedy. The reason? He's rooting for Johnny Lawrence, star pupil of the Cobra Kai dojo, not Ralph Macchio's Daniel LaRusso. This one-off joke becomes a running gag later in the series, with both Zabka and Macchio appearing on the show.
The Karate Kid stars pop up in season 8's "The Bro Mitzvah," with Zabka the guest of honor at Barney's bachelor party. Later, Zabka becomes a recurring player in the final season of How I Met Your Mother. Since he is Barney's childhood idol, the actor attends Barney and Robin's (Cobie Smulders) wedding. As such, Zabka appears in six episodes throughout season 9.
Is 'How I Met Your Mother' responsible for 'Cobra Kai'?
Barney expressed his feelings about Johnny being the hero of The Karate Kid in "The Stinsons," which aired in March 2009. Nearly a decade later, Cobra Kai debuted on YouTube Red in 2018 before being picked up by Netflix ahead of season 3. But did How I Met Your Mother influence the creation of the show? Not exactly, though it likely helped make it happen.
In a 2020 interview with Comic Book Resources, Cobra Kai co-creator Josh Heald acknowledged the "parallel fandom" of How I Met Your Mother. However, Heald stopped short of giving the CBS sitcom credit for inspiring himself, Jon Hurwitz, and Hayden Schlossberg to create the series. 
"All that stuff just kind of buoyed us a little bit when we were conceiving the show and comparing the storylines to pitch the show because it made us feel confident that we weren't the only ones, and we didn't think we were. But it was nice to see other creators have Karate Kid on the mind.

There was nothing that specifically said to us that there was this Karate Kid thing happening so let's go do this but … we knew there was this giant, untapped audience out there who would want to live with Johnny and Daniel in their living rooms as long as we could keep it going."
Heald goes on to praise the enduring legacy of the original 1984 movie. Even after the series died off with 1994's The Next Karate Kid, Hollywood resurrected it for a 2010 remake. No matter how it happened, Heald and his co-creators knew the franchise — much like Cobra Kai itself — never dies.
Will alliances shift all over again on 'Cobra Kai' Season 4?
When Cobra Kai starts off, the series feels very much like how Barney Stinson imagined The Karate Kid. Viewers realize Johnny — just as the How I Met Your Mother character said — is much more sympathetic. Even when Daniel enters the picture, he's far from the hero fans might have assumed he would be.
Throughout its first three seasons, Cobra Kai has deepened its exploration into those two characters. Neither Daniel nor Johnny is a full-on hero or villain. Both men are far more complex than that. With season 3 setting up an alliance against Kreese (Martin Kove), Cobra Kai fans should expect the unexpected when the show returns to Netflix. Season 4 is now filming.