Did Jada Pinkett Smith Ever Date Wesley Snipes?
Jada Pinkett Smith and Will Smith have been married since 1997. Their relationship often falls into the spotlight, coming under scrutiny from the public and paparazzi alike. However, via Red Table Talk, they've been able to clear up a great deal of confusion surrounding their whirlwind dynamic. Today, they are happily married and have two children together: Willow and Jaden. Will Smith also has another son from a previous marriage, Trey.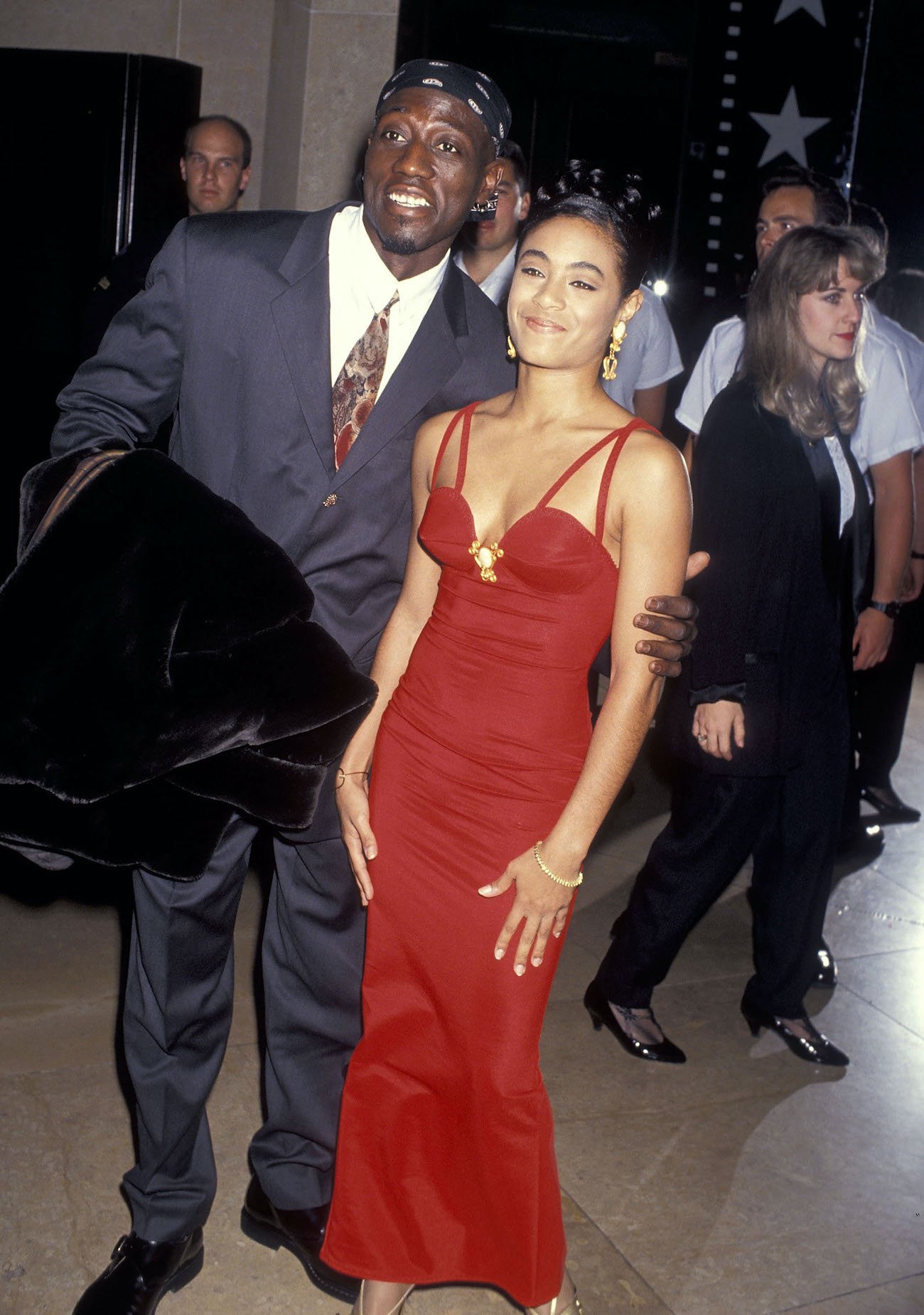 Though Will Smith and Pinkett Smith have been linked for over two decades, the two both had other romantic relationships before meeting each other. Will Smith was married to Sheree Zampino (Hollywood Exes, Eloise at the Plaza) from 1992 until 1995. As for Pinkett Smith, much of her romantic life pre-Will Smith remains a mystery. Yet, some evidence suggests that she was entangled with Wesley Snipes in her early 20s. 
What information exists surrounding Jada Pinkett Smith and Wesley Snipes' relationship? 
According to ETOnline, Pinkett Smith briefly dated Snipes in the early 1990s before she went on to meet and tie the knot with the I Am Legend star. ETonline notes that Pinkett and Snipes made a public appearance together at the 21st Annual AFI Lifetime Achievement awards honoring Liz Taylor in 1993.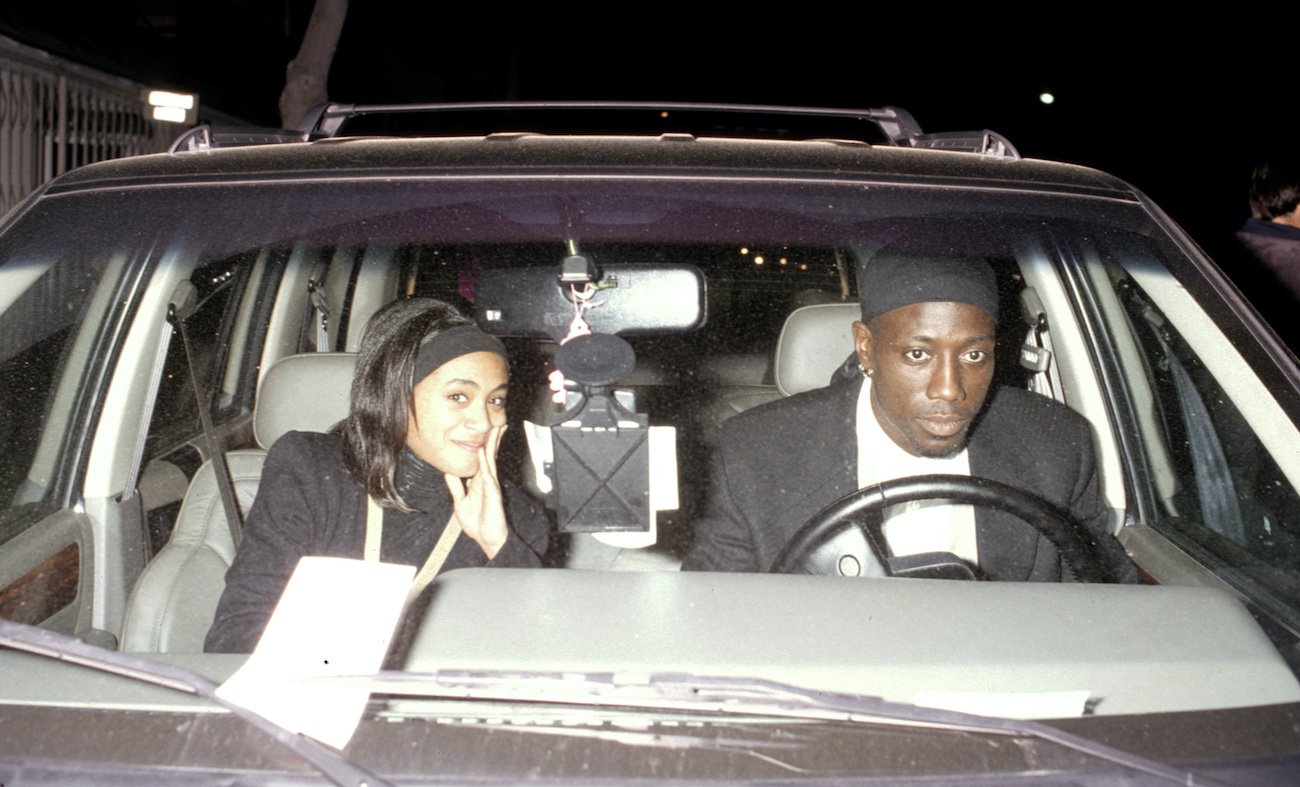 Information surrounding their relationship remains scarce; however, photos of the two cozying up to one another back in the day suggest that they were quite close at one point, as they were spotted together frequently.
Where were Jada Pinkett Smith and Wesley Snipes in their careers at the time? 
In the early 1990s, Wesley Snipes had already starred in Vietnam War Story, Major League, a Man Called Hawk, and more. He also appeared in King of New York and Mo' Better Blues in 1990. He went on to star in Jungle Fever and New Jack City in 1991. Wesley Snipes had already begun cementing a cinematic career when he met Pinkett. On the other hand, Pinkett Smith was a bit of a Hollywood newbie at the time.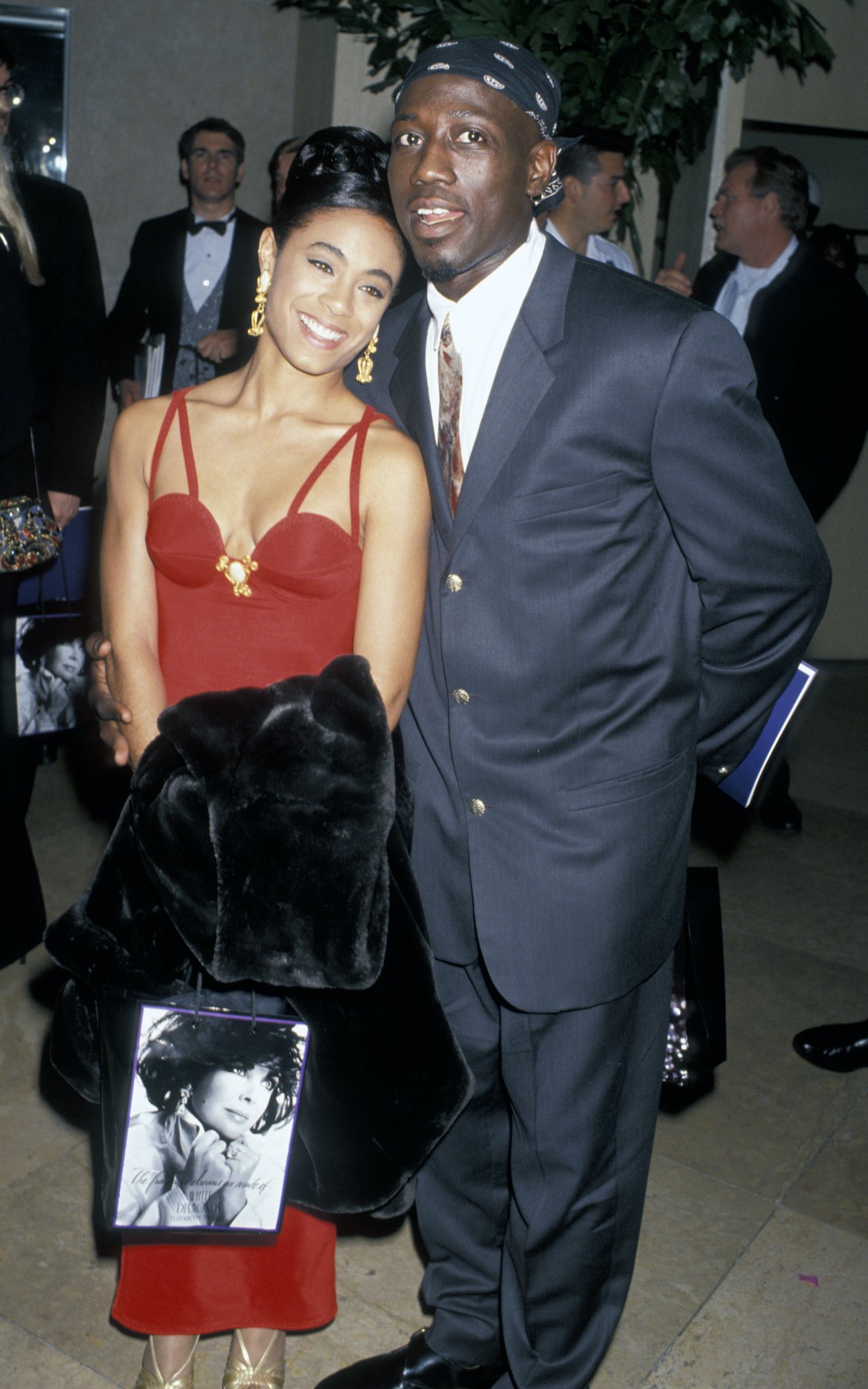 Pinkett Smith appeared in one episode of the show True Colors in 1990; she played Beverly in the episode titled "Life with Fathers." Pinkett Smith also appeared in the 1990 TV movie Moe's World before appearing opposite Neil Patrick Harris in Doogie Howser, M.D. 
Pinkett Smith is nearly a decade younger than Wesley Snipes, so he had more time invested in his career when they began dating. Though the two weren't built to last, Snipes remains one of the main people tied to Pinkett Smith's past.