Did Jason DeRulo Really Lose His Teeth In Recent TikTok Trend?
Jason DeRulo is a multi-talented artist with millions of fans all over the world. He has been a major force to be reckoned with in the music industry for over 10 years and is a skilled dancer, songwriter, actor, and singer.
DeRulo has earned comparisons to artists such as Michael Jackson and Chris Brown, and has had multiple hit songs, including "Swalla," "Talk Dirty," and "Ridin' Solo."
These days, DeRulo is under quarantine in his home, but is still finding ways to connect with fans on social media — and recently, he took a viral TikTok challenge and made more than a few people think that he had lost some teeth in the process. 
How did Jason DeRulo become famous?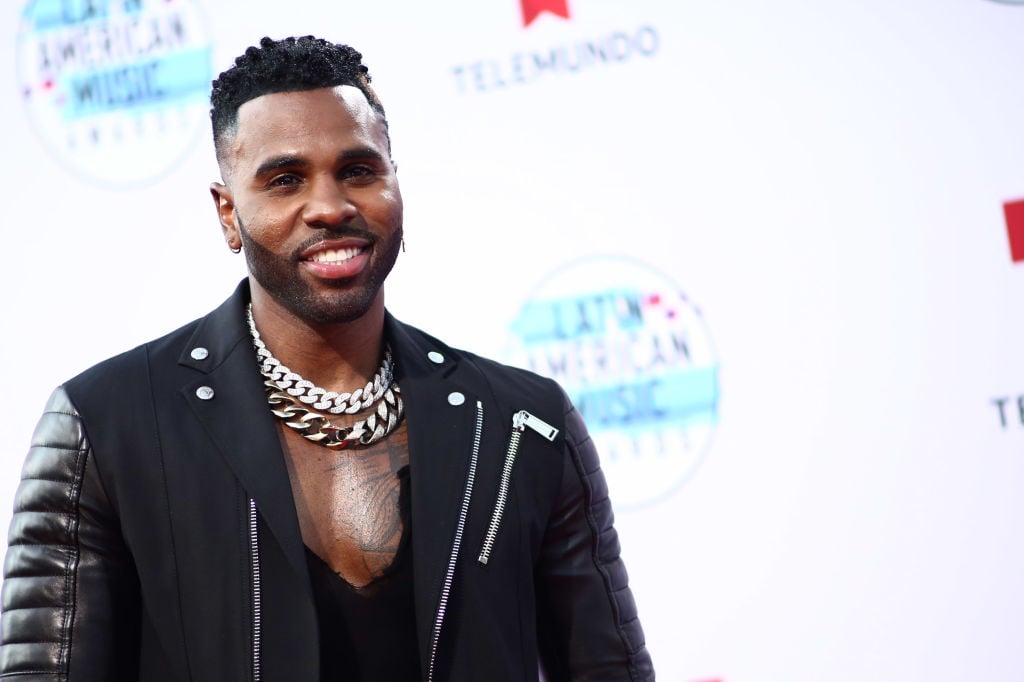 DeRulo was born in Florida in 1989. He showed a talent for singing and performing at an early age and started writing songs before the age of ten.
As a teenager, DeRulo was recruited into writing songs for other artists, including Danity Kane, Diddy, and Lil Wayne. At the same time, DeRulo began pursuing his own career in performing and won top place in 2006's season finale of the competition show Showtime at the Apollo. 
Shortly after his big win, DeRulo was signed to a record label and began working on his debut music. His first single, "Whatcha Say" was released in 2009 and was well-received by fans, going on to land the number-one spot on the charts.
It was just the start of DeRulo's success, and in the years that followed, he continued to crank out hit after hit. He has worked with some of the biggest artists in the game, including Demi Lovato, Pitbull, Juicy J, and Pixie Lott. 
Jason DeRulo is active on social media
DeRulo has made headlines for his personal life as well as for his hit songs. He was in a high-profile relationship with fellow artist Jordin Sparks for several years, but the two broke up in 2014, and DeRulo hasn't been in a public, committed relationship since then. DeRulo is definitely connected with his fans and loves sharing videos, photos, and announcements with his followers on social media.
During his time in quarantine, DeRulo has been sharing a lot of cooking videos on his Instagram as well as on TikTok, and he has become one of the biggest music stars to really embrace the short-form video platform. Many fans would say he's the top celebrity in terms of TikTok popularity and quality of content.
Recently, he reached eighteen million followers on TikTok and made a celebratory video in honor of the milestone. Still, it was the video he posted on May 19th that has gotten a massive fan response. 
Jason DeRulo took the 'corn drill challenge'
The "corn drill challenge" has been going viral on TikTok, and featured users trying to eat an ear of corn on the cob from a rotating power drill. On May 19th, DeRulo got in on the challenge and posted his own video version of it.
"Don't try this," DeRulo captioned the video, before attempting to eat the corn and seeming to scream out in pain at the end, showing off what looked like two missing front teeth. In the comments, fans freaked out, many believing that the singer had broken his teeth due to the force of the power drill.
However, it seems that DeRulo didn't actually lose any teeth from doing the challenge. Several days after the video went viral, DeRulo was spotted going out for a drive, with his pearly-white front teeth perfectly intact. He was also rocking a big smile, seeming to be very pleased with the fact that he had successfully pulled the wool over the eyes of his followers.