Did Joe Exotic Get Pardoned by Donald Trump?
Former President Donald Trump was handing out presidential pardons on his way out of office. New Netflix reality star Joe Exotic, who is currently behind bars, was hoping to receive one of his pardons.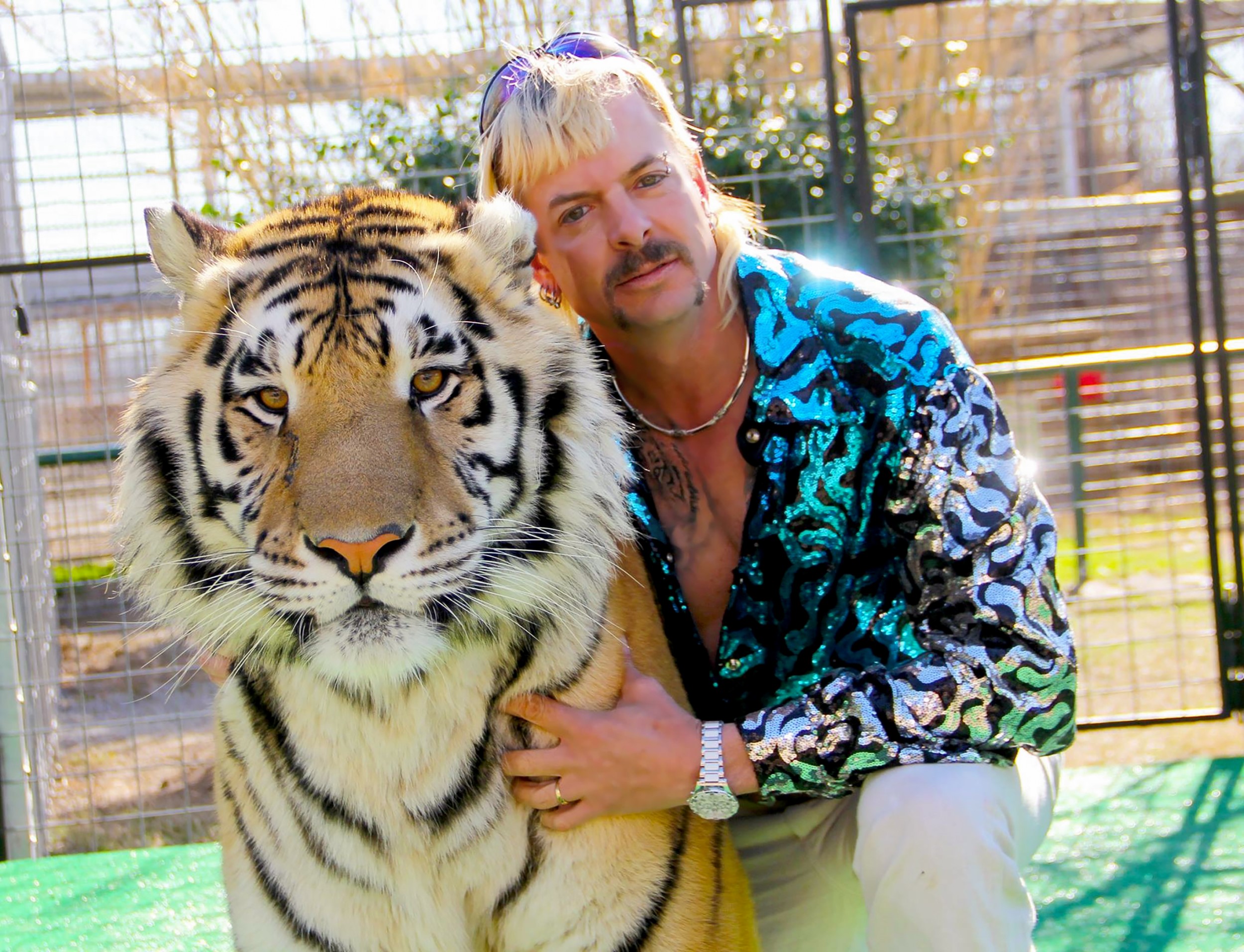 Joe Exotic garnered mainstream attention after Netflix's 'Tiger King' documentary series
Tiger King was a major hit for Netflix. Exotic, whose real name is Joseph Allen Maldonado-Passage, was the documentary series' main subject.
The show focused on several big cat conservators and collectors, though the central storyline is the feud between Exotic and Carole Baskin, who is the owner of Big Cat Rescue. It brought together many plotlines in between all of this, including polygamy and an alleged murder-for-hire plot. Exotic is currently in prison, having been convicted of trying to have Baskin killed.
RELATED: 'Tiger King': How Chealsi Putman Helped the FBI Catch Joe Exotic: 'I Hope He Rots in Hell'
Related post url: 
In Tiger King, Exotic is portrayed has having multiple husbands, and was depicted as being married to two at once. His fourth and current husband, Dillon Passage, was shown in the Netflix series and married him not soon after the death of one of his other husbands, Travis Maldonado.
Joe Exotic failed to get a pardon from President Trump
Though Trump pardoned several people, from associates like Steve Bannon to rappers like Lil Wayne and Kodak Black, he did not pardon Exotic.
In a tweet posted from his Twitter account, Exotic slammed Trump and his son Donald Trump Jr. for not giving him a pardon. "I was too innocent and too GAY to deserve a Pardon from Trump. I only mattered to Don Jr. when he needed to make a comment about me to boost his social media post," the post reads. "Boy were we all stupid to believe he actually stood for Equal Justice? His corrupt friends all come first."
RELATED: 'Tiger King' Directors Say the Series Was Meant to Reveal the 'Horrible Suffering and Exploitation' of Animals, Not Make 'Joe Exotic' a Star
Related post url: 
Baskin showed that there is still no love lost between her and Exotic. She issued a statement of her own, happy that Exotic did not get pardoned. "I think only Joe's team and the media were ever even thinking about a pardon for Joe," she told BuzzFeed News. "There is no benefit, other than a feeble attempt to deflect attention, for anyone to pardon someone who walked up to five tigers and shot them in the head in order to clear cage space for the circus, who was going to pay him to board their tigers during the offseason. Tigers are the world's favorite animal and Joe Schreibvogel Maldonado Passage is right where he belongs: in a cage."