Did John Legend Ever Have a No. 1 Hit in the United States?
John Legend is a superstar, however, his music doesn't receive a tremendous amount of airplay these days. Now his fame is largely the result of his social media presence and his television appearances. This raises an interesting question: Did Legend ever have a No. 1 hit?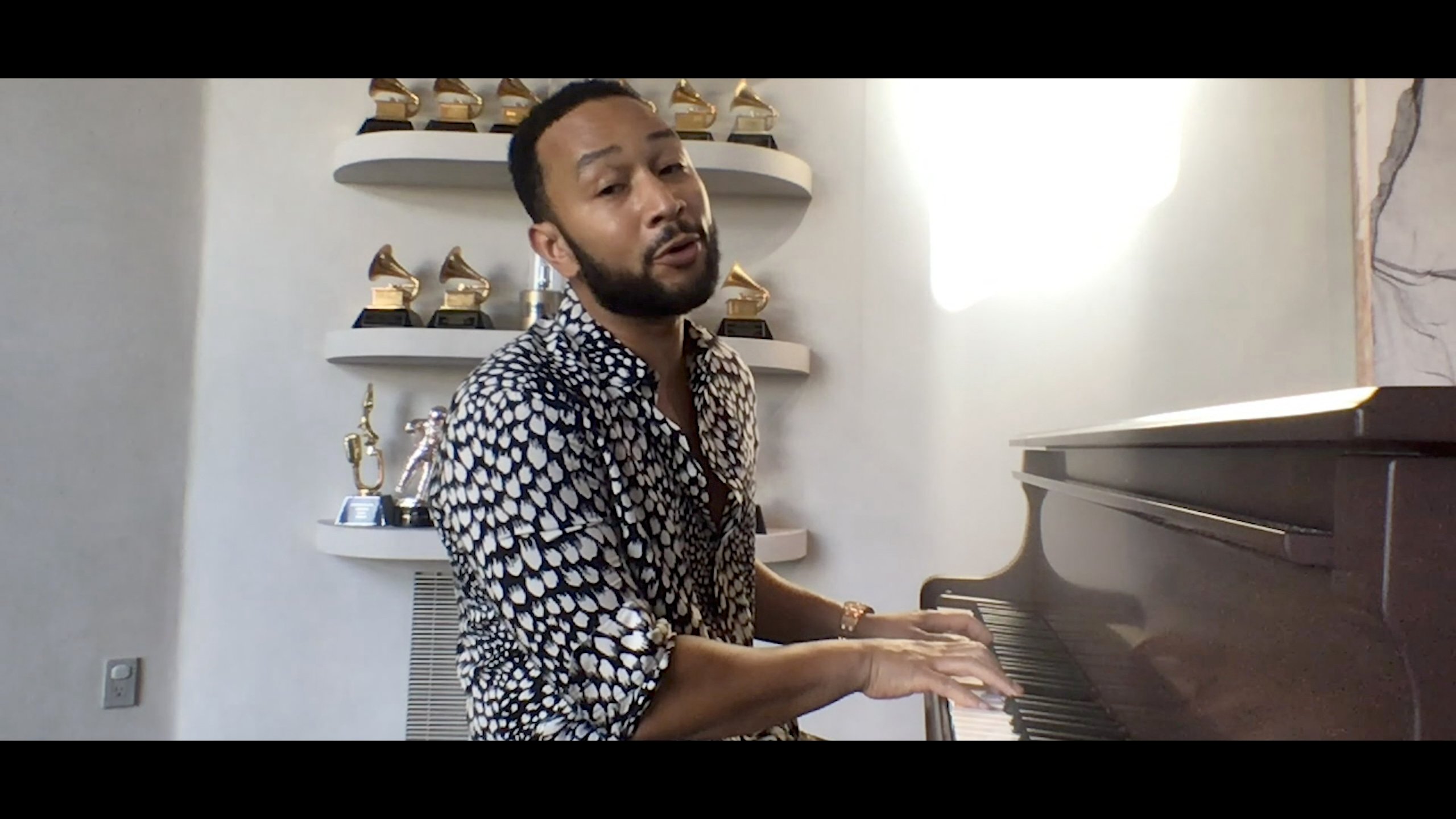 How Billy Joel inspired a John Legend song
Certain bands and artists released one song that towered over their other hits. For example, Queen had several hits but they will always be most known for "Bohemian Rhapsody."In addition, "Imagine" dwarfs John Lennon's other solo songs in the popular consciousness while Mariah Carey's "All I Want for Christmas Is You" undoubtedly gets more airplay than her other tracks. "All of Me" is undoubtedly Legend's most famous song, however, not all hits are No. 1 hits. Here's the story of the creation of "All of Me" followed by a look at how it charted.
Interestingly, Billboard reports "All of Me" was partially inspired by a hit from the 1970s: Billy Joel's "She's Always a Woman." The two tracks have very different melodies, however, they are both ballads about embracing someone who is imperfect. The fact that "She's Always a Woman" inspired "All of Me" helps explain why "All of Me" is closer to easy listening than Legend's usual R&B.
The unusual artist who also inspired John Legend's vocals on 'All of Me'
Interestingly, Joel wasn't the only artist who inspired "All of Me." Avant-gardist Imogen Heap helped inspired the song's vocals. In an interview with SonicScoop, producer Dave Tozer gave fans insight into the song's creation.
"['All of Me' has] a very simple, stripped-down arrangement," Tozer said. "It's just piano, vocals, some robots, a couple of synths, and some Moog bass. The weight is all on John's vocal. And then I harmonized a bunch of his vocals to sound like robots — an Eventide piece might have been used, and the TC Helicon VoiceLive. The VoiceLive sounded cool and gave some great results. We were inspired by that Imogen Heap song 'Hide and Seek' — it's kind of this a cappella tune going on with all the harmonizers. The robot harmonization is subtle – we didn't want to overdo it — but it lends a little cool character to the whole thing."
Also key to the song is Legend's piano playing. "John didn't play a lot of piano on this album, but this was one of the songs he does play piano on, using the Steinway at Electric Lady," Tozer said. Tozer used multiple microphones to capture his playing.
Did 'All of Me' reach No 1?
Did the unusual combination of Joel, Heap, and piano wizardy bring Legend to No 1 on the Billboard Hot 100? Yes. To date, he's never hit the top 5 again. His second-biggest hit is "Like I'm Gonna Lose You," a duet with Megan Trainor which, like "All of Me," is a piano ballad about love. Aside from that, four of Legend's singles reached the top 40: "Ordinary People," Green Light," "Love Me Now," and "Higher." Legend is an A-lister but he's not a huge force on the charts.