Did John Mulaney Encounter the Real 'Craig and Stacia' During His 'House Hunters: Comedians on Couches' Episode?
Rocking a pair of shades thanks to a pesky stye, John Mulaney joined comedians Dan Levy and Natasha Leggero to watch an episode of HGTV's House Hunters: Comedians on Couches. Of course, the couple chosen for Mulaney's segment had some serious Comeback Kid vibes.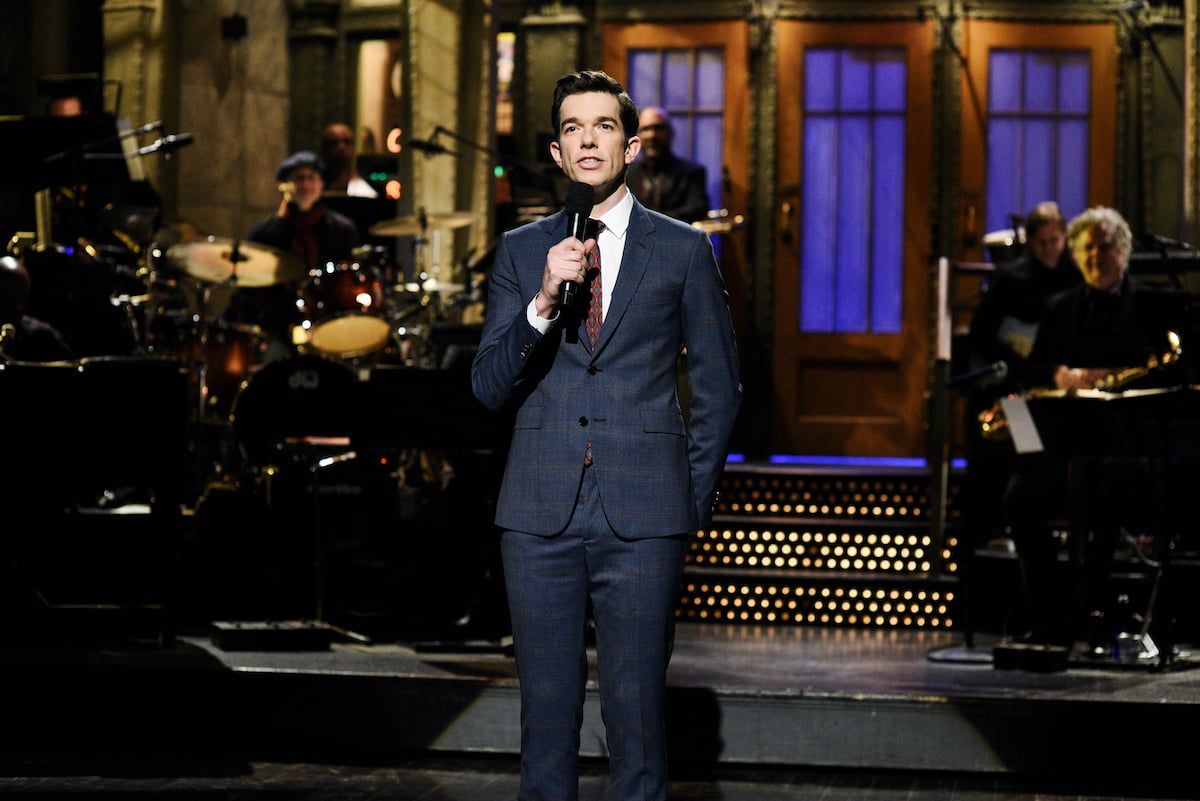 Mulaney's standup, The Comeback Kid featured his recollection of house hunting, which could have been in an episode of House Hunters. He kicked off the segment noting that many of the people on the series want the moon and stars on a budget of zero.
John Mulaney nailed the 'House Hunters' vibe in his standup completely
"Have you ever watched HGTV?" Mulaney asked the audience in his standup. "Real estate agents have to deal with the dumbest people in the world making the biggest decisions of their lives."
"Every episode of HGTV is like, 'Craig and Stasia are looking for a two-story A-frame'" he mimicked. "That's near Craig's job in the downtown but also satisfies Stasia's need to be near the beach. Which is nowhere near Craig's job. With three children and nine on the way, and a max budget of $7.00, let's see what Lori Jo can do. On this week's episode of You Don't Deserve a Beach House."
Mulaney then dove into his own account with house hunting. Sharing that his realtor had fun Chico's mom vibes and kept pushing for the couple to procreate. "This could be a nursery," Mulaney would say in his best mom realtor voice while shaking his shoulders.
'You don't need to say I want an updated kitchen'
Mulaney's House Hunters episode takes place in Indianapolis and the couple is Adrienne and Austin who can't agree on the home style. The couple shared that they met on social media because Austin said he was "stalking" Adrienne. "That meeting story was frightening and rude," Mulaney commented.
The couple had very specific neighborhood demands, but Austin wants a Tudor home and Adrienne wants a mid-century modern. They also need two entertaining spaces, plus enough storage for all of Austin's sports equipment. Adrienne also said, "We are looking for an updated kitchen."
"You don't want an old kitchen?" Mulaney hilariously asked. "By the way, you don't need to say I want an updated kitchen." The couple also wants a wood-burning fireplace and hardwood floors. The couple hopes to spend up to $300,000.
Which house will the couple choose?
Levy points out that almost everyone loves the open concept home. "I hate open concept," Mulaney said shaking his head. "I want little rooms with doors and secrets."
The couple views three homes, some with awkward bedrooms situated in the attic. The wood-burning fireplace doesn't seem to be available for Austin but they see two Tudor and one mid-century modern home. During a tour of the basement, Leggero said it was the perfect spot for "your possessed doll collection." Levy suggested, "murder?"
At one point, Austin gets a little annoyed that Realtor Alex can't find him a wood-burning fireplace. "What if Alex open hand smacks him right there," Mulaney wondered. In the end, the couple chooses a home. Did the trio guess the right home?
House Hunters: Comedians on Couches is streaming on Discovery +.