Did Justin Hartley's Ex-Wife Just Hint That 'This Is Us' Fame Changed the Actor?
Justin Hartley is one of the most popular actors on the groundbreaking TV show, This Is Us.
After rising to success through roles in various soap operas and other television shows, Hartley has become beloved by legions of fans when he landed one of the leading roles in This Is Us. Viewers love Hartley for the powerful range of emotions that he is capable of portraying on screen, and for his humble, approachable demeanor.
However, Hartley is currently locked in a bitter divorce from his wife, and according to a recent social media post that she shared, Hartley's attitude might have undergone a major shift over the past few months.
Keep reading to learn how Justin Hartley started acting, how he became famous, and what his estranged wife has to say about him.
How did Justin Hartley get into acting?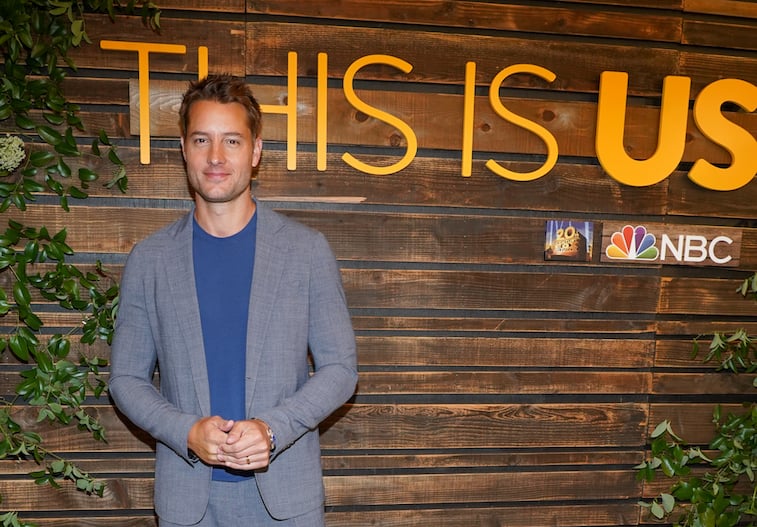 Justin Hartley was born in Knoxville, Illinois, in 1977. He was raised in a family with three other siblings and developed an interest in acting at an early age. In college, he majored in history and theater, developing the skills that he would need for his later television career.
Hartley began to break into acting in the early 2000s, landing his breakout role in 2002 on the soap opera Passions. He would go on to appear on the show for four years, becoming well-known within the soap opera fan community.
Following the conclusion of his run in Passions, Hartley appeared in several other TV shows, including a recurring role in the popular show Smallville and Hart of Dixie.
The actor ended up returning to soap operas in 2013, when he was cast on the show Revenge. He also landed a role in The Young and the Restless, which he appeared in until 2016. Hartley achieved major-league success in late 2016 when he was cast in This Is Us, a show that would gain almost cult-classic status among fans.
Hartley's role as Kevin Pearson has become one of the most popular on the show and thousands of viewers tune in regularly to follow along with what happens to the Pearson family. 
Justin Hartley and Chrishell Stause started dating in 2014
Just as Justin Hartley's star rose in the television world, his romantic life took a bit of a rocky turn. In May 2004, Hartley and his Passions co-star Lindsay Corman tied the knot, and they welcomed their daughter only a few months later. Still, they divorced in 2012, and Hartley began dating actress Chrishell Stause two years later.
Hartley and Stause got married in October 2017 but only two years later, in November 2019, Hartley filed for divorce from Stause. While fans and sources insist that they are all completely shocked by the news, it seems as though Stause has a reason for the divorce that she has only begun to hint at.
What did Chrishell Stause recently post on Instagram?
Chrishell Stause has remained pretty silent about the divorce, choosing to keep her private life to herself. However, on December 2nd, she posted a cryptic message to her Instagram account, with a quote that read, "It's hard to watch people change right in front of you. But it's even harder remembering who they used to be."
Fans responded to the post with messages of support, but her post left many wondering whether or not it was Hartley's sudden leap to stardom in This Is Us that led to the breakdown of their marriage. After all, many celebrities do change quite a bit after reaching that next level of fame. It is quite possible that Hartley did, in fact, change during their marriage, leading them to decide that it was better to split for good.