Did Katt Williams Really Retire From Comedy?
Revisiting Katt Williams' retirement statement, it seems like the conclusion to his comedy career may not have been as solid as he planned. 
At one point, Katt Williams was one of the hottest comedians in the business. His stand-up shows left the crowds in stitches, and he made appearances in several notable films and TV shows. The Cincinnati native's commitment and influence in the comedy world was quite clear, so fans were shocked to hear that the star planned to retire while still at the top of his game. 
Revisiting this statement, though, it seems like the retirement may not have been as solid as Williams planned. 
Comedian Katt Williams has faced multiple controversies
Williams has had a long and storied run in comedy. When he started his standup routines, he was going by his given name: Micah Sierra Williams. The story of his stage name is a unique one. Williams was holding his young son above his head, and the baby dropped a bottle that knocked out Williams' two front teeth. Embarrassed to perform with his teeth in this state, Williams started wearing hats to cast a shadow over his mouth. He began calling himself "Kat in the hat." Eventually, the moniker gave way to his new name. 
The comedian rose through the ranks of standup but saw immense commercial success after appearing in 2002's Friday After Next. Moving forward, he performed to sold-out audiences and ended up tackling more than 40 acting roles including the TV shows Girlfriends and Cuts as well as films like Norbit and Scary Movie V.
Things weren't always rosy, though. Legal troubles, including a high-profile run-in with police and a bar manager, plagued Williams' reputation. He was also mired in financial struggles. He even alleged that his former employees stole millions of dollars from him, as The Atlanta Journal-Constitution reports. The discrepancies left him investigated for fraud: "They thought I had found some way to sequester the funds until they actually dug in and realized, 'Why would I be money laundering my own money.'"
Williams announced his retirement in 2012
Amid high-profile controversies and a long list of run-ins with the law, Williams was definitely burning out. In 2012, he shocked fans by announcing his retirement, as CNN reports. After yet another arrest, a haggard Williams told a reporter, "I'm just going to go ahead and announce my retirement from stand-up."
At that point, he was riding high from several successful stand-up specials and fans were aghast that he would be taking his talents out of the spotlight. The star's work had earned him comparisons to comedians like Richard Pryor, but Williams seemed to have some conflicts with co-stars. 
Did Katt Williams really retire?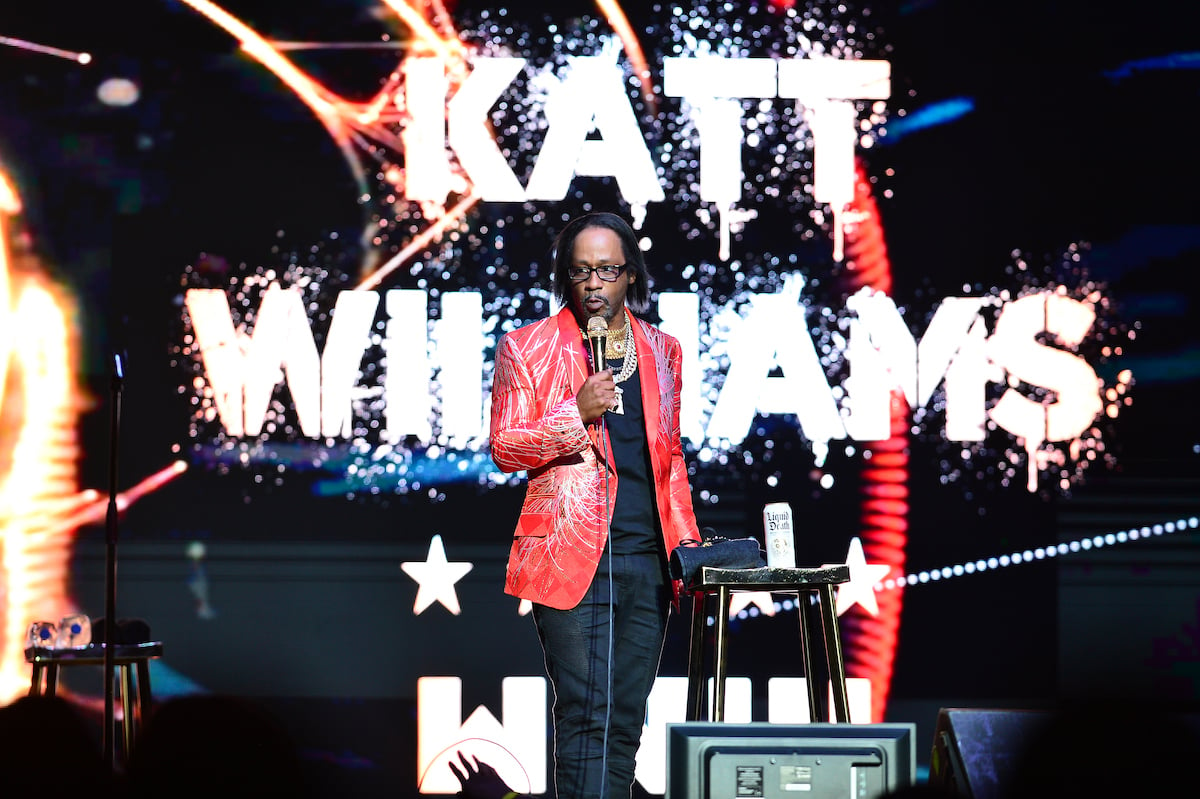 While Williams was certainly not joking during the heated moments following his 2012 arrest, it also doesn't seem he was serious about the retirement — or he had a change of heart. 
The comedian is still quite active despite not having quite the reach and popularity he did at his peak. IMDb reports that Williams has had plenty of recent acting roles in TV and on film. He also released a comedy series. The year following his alleged "retirement" saw him participating in three TV specials and brought the release of Scary Movie V.
Lest you think Williams simply did the filming before his hasty departure from entertainment, 2014 brought a part in the film School Dance, a TV appearance on The Arsenio Hall Show, and yet another standup special, this time for HBO. There's really not even a substantial break in his performances with parts for every year including a recent role in 2021's For the Love of Money.
Williams has not yet posted an acting credit for 2022. But the year is young, and he is selling tickets for a spring comedy tour that winds its way across the U.S. It's safe to say that the reports of Williams' retirement have been greatly exaggerated.