Did Keanu Reeves and Winona Ryder Ever Date?
Keanu Reeves and Winona Ryder have one of the sweetest relationships in Hollywood. The pair have been friends since 1989 when they presented together at the Independent Spirit Awards. Together, they have starred in a handful of films where they play love interests. But have the two ever dated in real life?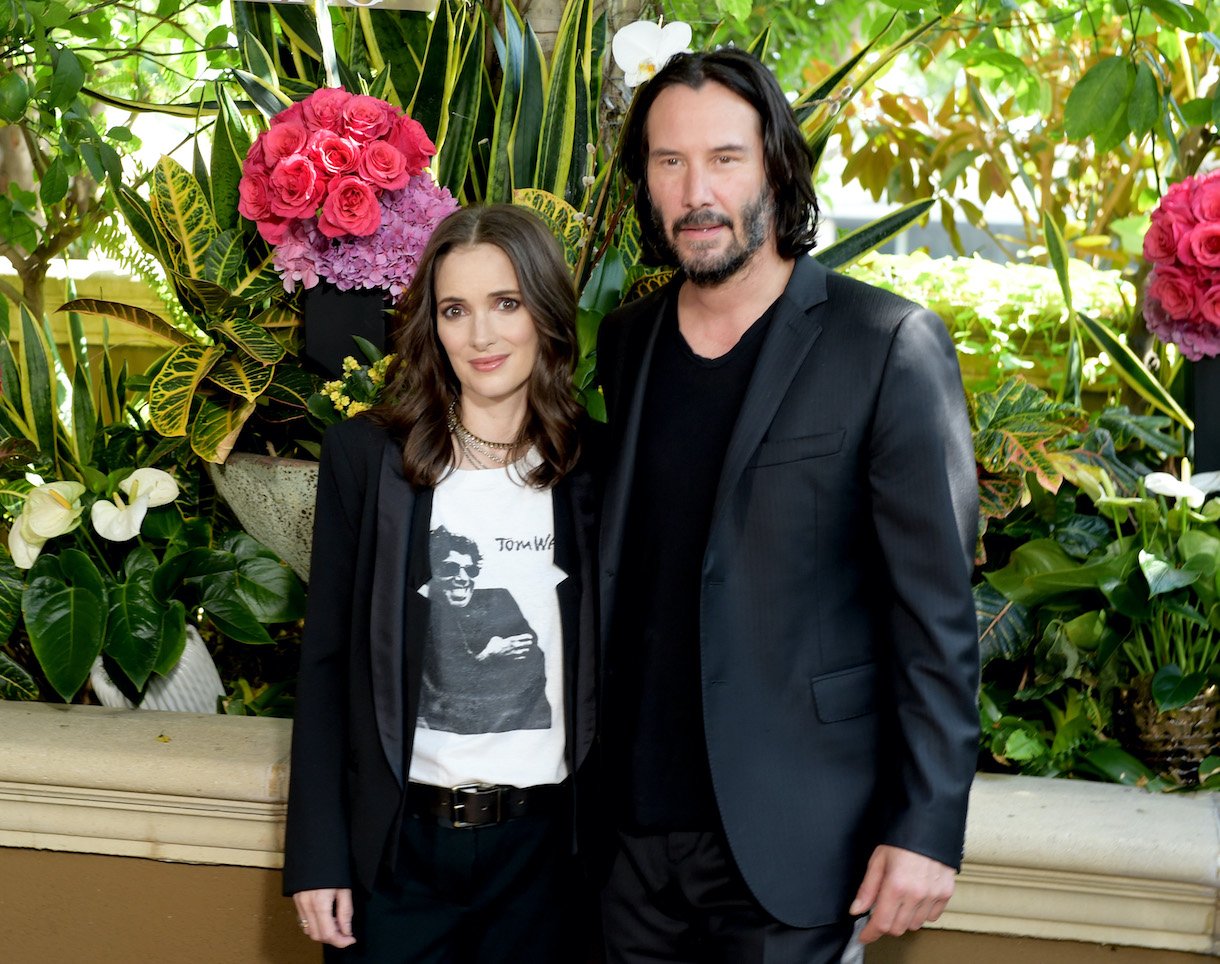 Keanu Reeves and Winona Ryder starred in Francis Ford Coppola's 'Bram Stoker's Dracula'
Although Ryder and Reeves met in '89, their friendship truly blossomed on the set of Bram Stoker's Dracula. Interestingly enough, it was Ryder who suggested Reeves get cast in the 1992 film as her love interest.
Initially, Coppola wanted Johnny Depp to play her boyfriend (which makes sense because Ryder and Depp were engaged during the making of the movie.) But because he wasn't a big enough star at the time (crazy, right?), they decided to go with a bigger name. And according to the director, Ryder really pushed to get Reeves in the film.
As it turns out, Reeves and Ryder became extremely close while filming Dracula. In fact, Ryder says that the Speed actor got her through the "trauma" that she experienced on set.
"I was always just so happy when you were around because there was so much, sort of, trauma," Ryder told Reeves while speaking to Vanity Fair.
"I have these journals, and I just pulled one out recently, and it was from around the time of Dracula," she revealed. "The text: 'angst, angst, angst, angst, thank God for Keanu. Thank God I'm going to see Keanu.'"
Did Keanu Reeves and Winona Ryder ever date?
While Reeves and Ryder never officially dated, they might be married… At least, Ryder thinks so.
According to the Beetlejuice star, she believes the two of them are actually husband and wife.
"We actually got married in Dracula. No, I swear to God I think we're married in real life," Ryder told Entertainment Weekly in 2018. "In that scene, Francis [Ford Coppola] used a real Romanian priest. We shot the master, and he did the whole thing. So I think we're married."
Ryder even sends Reeves text messages that say "Hello husband," according to Reeves.
"Once in a while, I will get a text, 'Hello, husband,'" said Reeves. "I didn't really believe her, and then Francis Ford Coppola, the director of Dracula, contacted Winona and said publicly that, yeah, that really happened, the priest did a full ceremony, and Winona and I got married."
Keanu Reeves and Winona Ryder love each other very much
According to both actors, they just can't seem to get enough of each other!
While speaking to Vanity Fair, Reeves and Ryder couldn't help but profess their love for one another.
"I just love being together with him so much," Ryder said while turning to Reeves. She continued: "My love for you . . ."
". . . and my love for you," Reeves returned.
"I've had it forever, but now people finally see it. Even though we're in character," said Ryder.