Celebrity / Movies / Music
Did Keanu Reeves Really Play the Bagpipes in 'Bill & Ted Face the Music'?
Keanu Reeves and Alex Winter pick up some new instruments in 'Bill & Ted Face the Music.' Here's what they actually learned.
We already know Keanu Reeves has many talents. He's an actor. He learned martial arts for the Matrix and John Wick movies. He's an avid motorcyclist. John Wick 3 even illuminated his equestrian capabilities too. He's played in rock bands before, but Bill & Ted Face the Music showed he can play a variety of instruments. 
[Spoiler alert: This article contains spoilers for the beginning of Bill & Ted Face the Music.]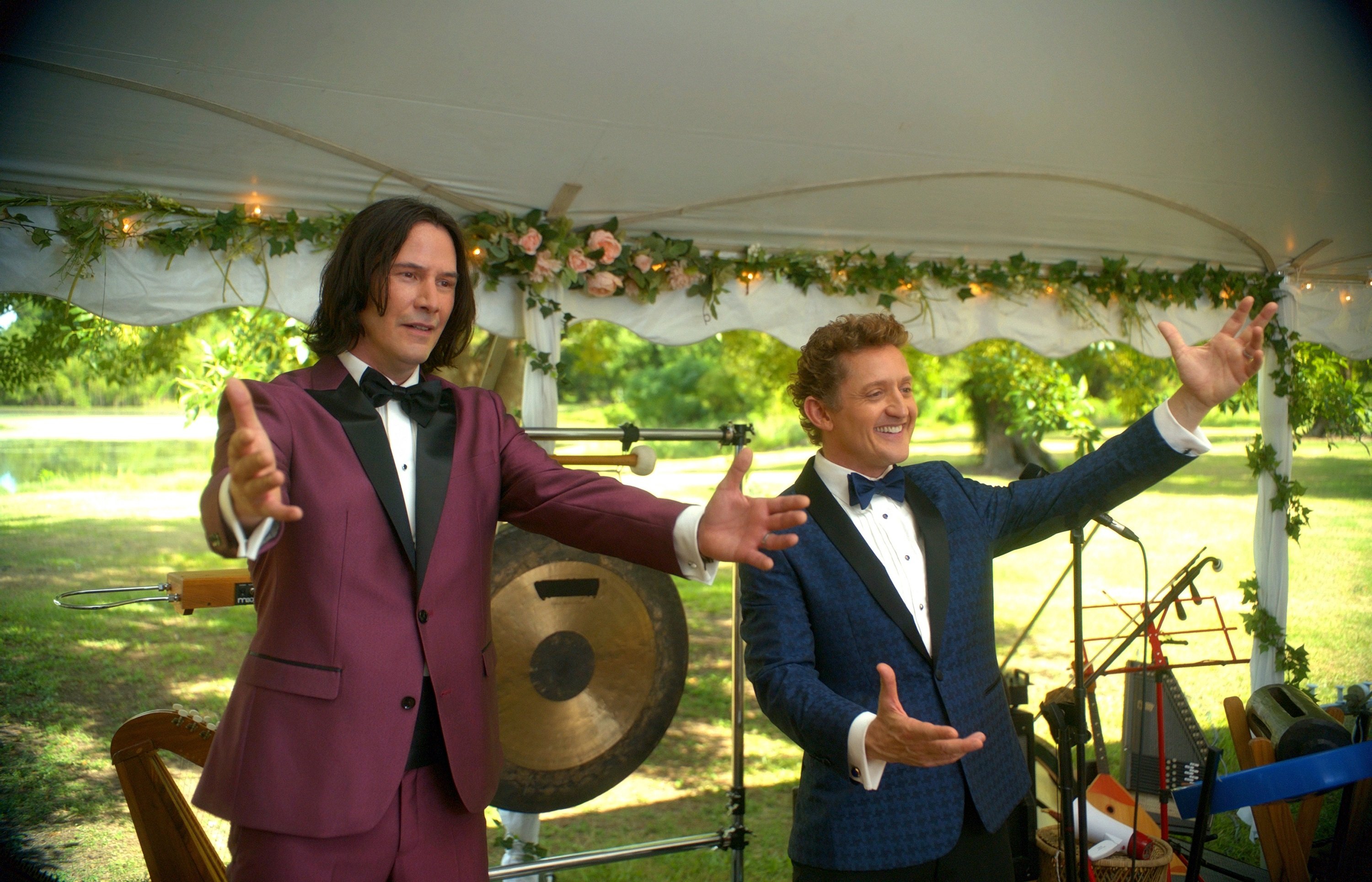 Showbiz Cheat Sheet attended a Zoom press conference with Reeves and spoke with director Dean Parisot and co-star Alex Winter by phone. They revealed the extent of Reeves' excellent musical ability. Bill & Ted Face the Music is now at select theaters and drive-ins and available on VOD.
Keanu Reeves liked the new Wyld Stallyns riffs in 'Bill & Ted Face the Music'
Bill & Ted Face the Music opens with a wedding scene in which Wyld Stallyns are the wedding band. Nearly 30 years after their Battle of the Bands in Bogus Journey, Bill (Winter) and Ted (Reeves) are experimenting with different instruments. 
"They're not playing Van Halen riffs," Reeves said. "They've expanded their musical excellence but they've moved on, they've developed from that. The themes of the daughters using music as mashup kind of construction, very modern kind of idea. I think brought it to present day."
Keanu Reeves learned to play the bagpipes
Bill's repertoire now includes the bagpipe, trumpet and tharemin. Reeves' former band Dogstar didn't rely on those instruments, but he dedicated himself to picking up new skills.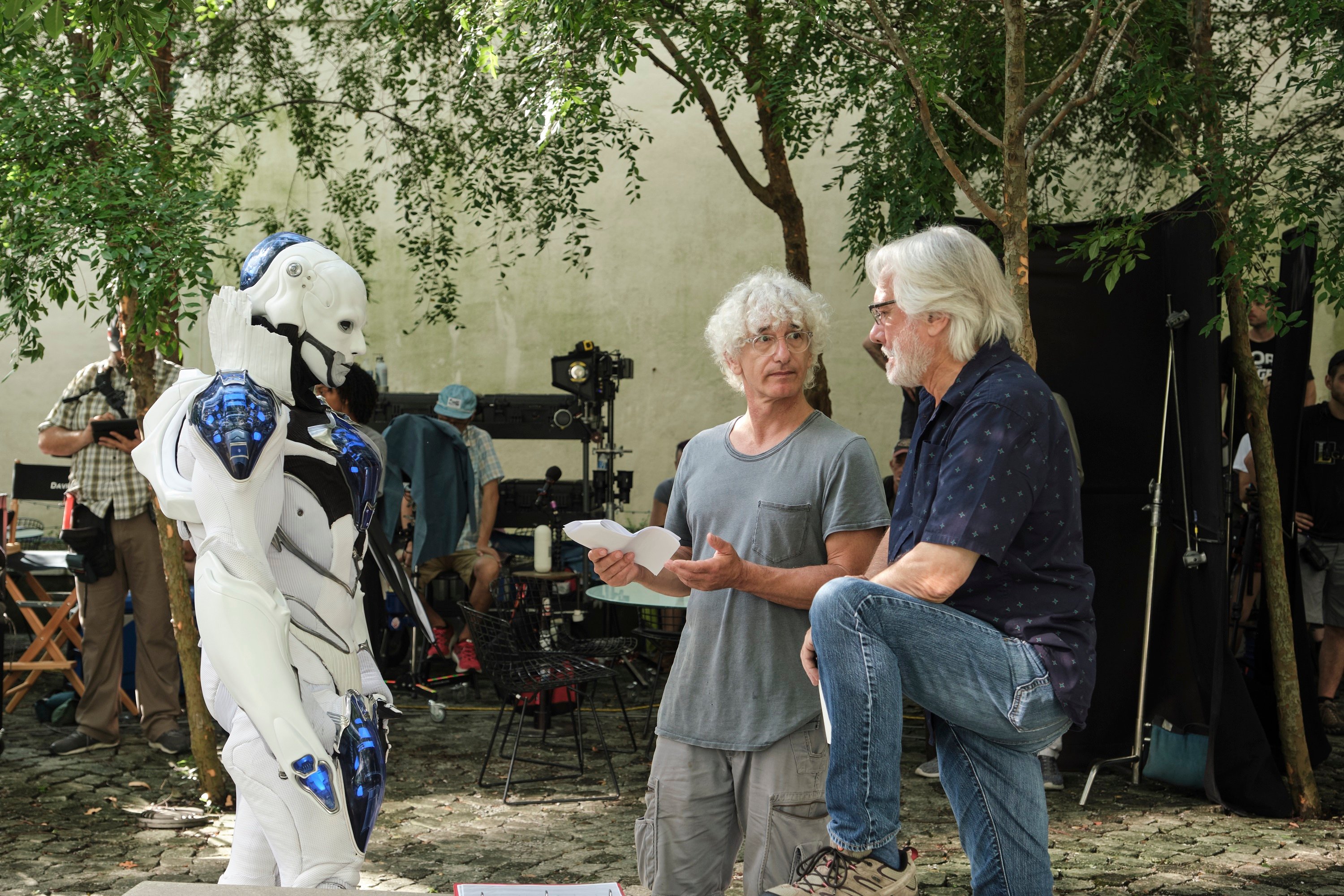 "Keanu is somebody who has to learn enough so that it feels believable because he's that kind of detail oriented guy," Parisot said. "So he learned how to start the bagpipe off where you squeeze it really hard and he learned how to get notes on it, but he couldn't actually play it, I'm sorry to say. He learned almost everything else beyond where I thought [he needed to]. He is a consummate professional."
'Bill & Ted Face the Music' was less musically intense than 'Bogus Journey'
Bill & Ted Face the Music shows Wyld Stallyns playing and singing a lot more than the predecessors. After the wedding, Bill and Ted visit their future selves playing a gig, and of course the finale has the big song. However, it was the climax of Bogus Journey that required the most training.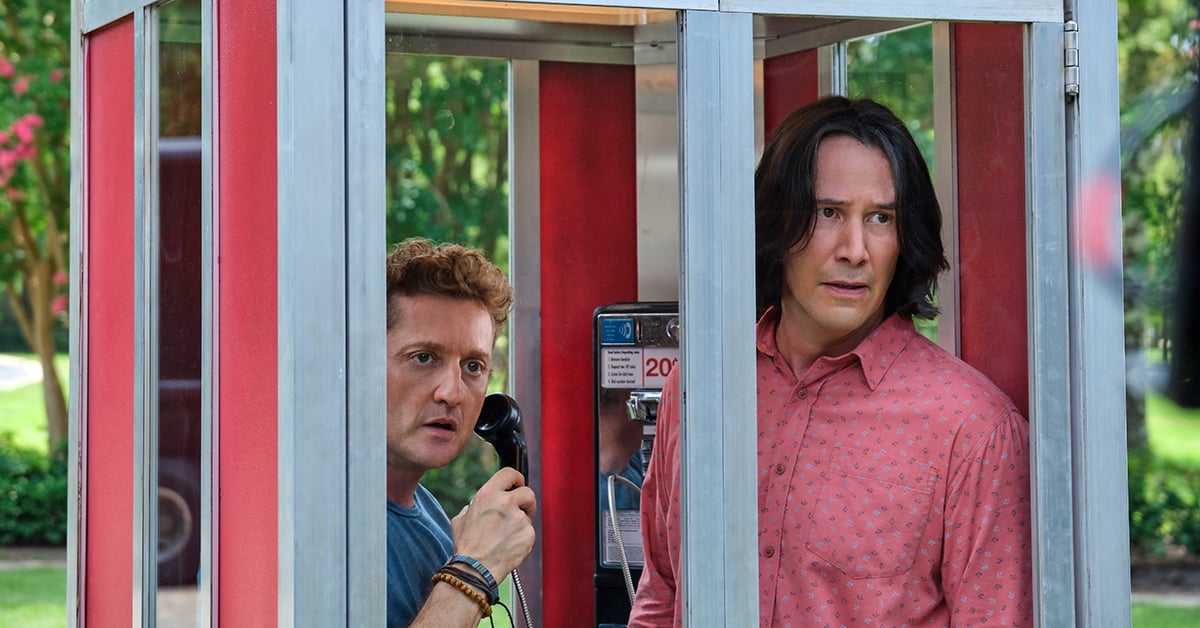 "I can tell you, we spent a lot of time learning the final guitar sequence for Bill & Ted 2," Winter said. "Bill & Ted 1 we needed to learn exactly zero music. We don't know how to play our instruments from the beginning of that film until the end, including the end which is hilarious. In the second one, we did need to know how to play that final song that we played that leads into the KISS song. Both of us played bass guitar. Neither of us play straight guitar so that took some work."
Keanu Reeves impressed the theramin teacher too
Reeves extended his commitment to the trumpet and theramin too, to the point where even the instructors couldn't believe him.
"Keanu being Keanu, it was as all in as it gets to an almost terrifying degree, literally learned how to play theremin, bagpipes, trumpet," Winter said. "He learned all these instruments. Even the theremin teacher was like, 'This is insane. I've never seen someone pick up a theremin so fast.' He didn't master these instruments but he did not want to play these instruments and not look like he knew how to play so he learned them."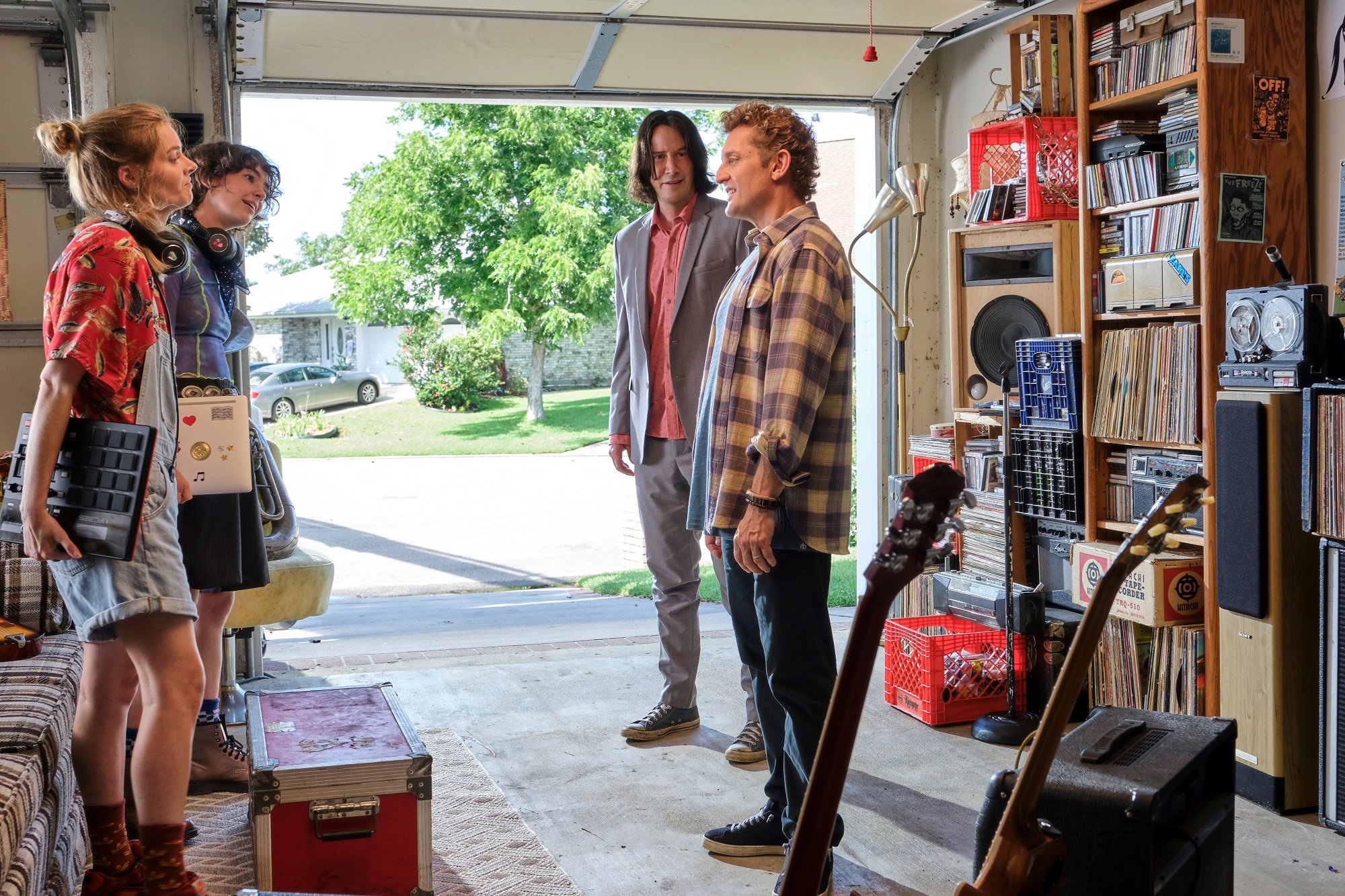 Parisot was sure to give Winter credit for learning to throat sing too.
"Alex Winter learned how to throat sing," Parisot said. "So he actually could throat sing. He couldn't hold it because it ruins your voice in a way unless you train for years I guess. They're very serious about that stuff. They went and had lessons."