Did Kim Kardashian Have Coronavirus?
Kim Kardashian West revealed in a new interview that she took care of husband Kanye West while he was sick with coronavirus in March. But did she catch it?
The Kardashian-Jenners are some of the many celebrities to have recovered from coronavirus (COVID-19) this year. According to Kim Kardashian West herself, Kanye West contracted the virus back in March. He appears to be in good health now, but did Kim Kardashian have coronavirus?
The mother of four opened up to Grazia about her family's struggle with the disease, sharing that her husband was sick with it when the pandemic first started taking its course in the U.S. in March.
"Kanye had it way at the beginning, when nobody really knew what was going on," the 39-year-old told the outlet.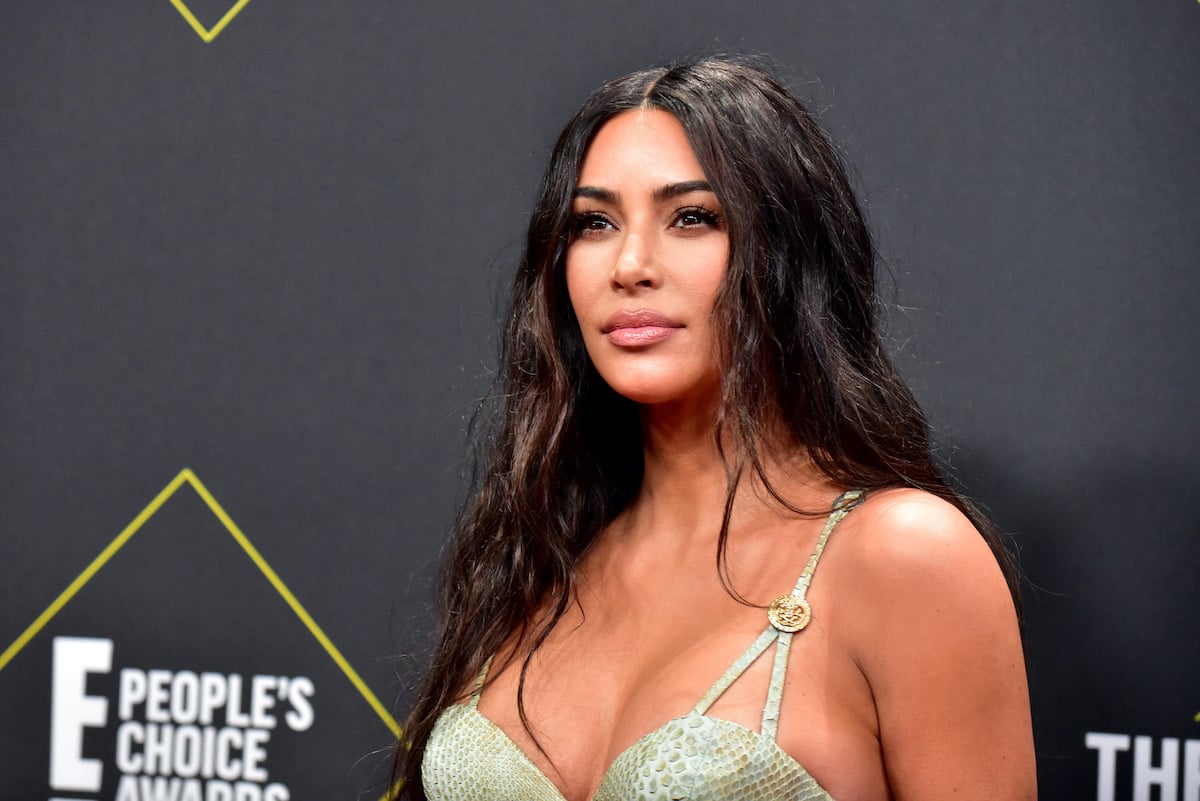 The Kardashian West family quarantined by themselves
Kardashian also revealed that she, West, and their four children North, Saint, Chicago, and Psalm, quarantined alone. And tending to her husband while he was sick was a stressful time for the makeup mogul, given the lack of information about the virus when the pandemic first started.
As she said, "It was so scary and unknown. I had my four babies and no one else in the house to help."
Given that Kardashian was her husband's main caretaker while he was ill, it's possible she could have contracted the virus as well. The reality star admitted it was a scary time for her and her family of six, but she did not disclose whether she fell ill with coronavirus herself.
As she explained, "I had to go and change his sheets and help him get out of bed when he wasn't feeling good. It was a challenge because it was so unknown. Changing his sheets with gloves and a face shield was really a scary time."
While Kardashian was frightened of the disease, she trusted that things would turn out all right.
"I'm the type of person that respects the process, that respects what's going on in the world," she said, later adding, "Maybe our planet needed a break."
Coronavirus is a big part of 'Keeping Up with the Kardashians' Season 19
While the SKIMS creator and her children appeared to have avoided catching coronavirus, the current season of Keeping Up with the Kardashians could reveal which other family members did get sick during quarantine.
In the Thursday, Oct. 1 episode, Scott Disick revealed to Kardashian that he was feeling exhaustion, a known coronavirus symptom.
"I'm just tired," he told his former sister-in-law.
As she asked, "What are the symptoms of the coronavirus?"
Replied Disick, "I don't know, but I don't think I have that because I haven't been around that many people."
Kardashian urged the Talentless founder to get bloodwork done despite his fear of bad health news, and in the end, his doctor diagnosed him with low testosterone, not coronavirus. Other clips from this season show Khloé Kardashian getting a nasal swab test and quarantining alone in her bedroom, so it's possible later episodes will reveal just how sick the Good American founder and the other Kardashian-Jenner family members got, if at all.