Did Kim Kardashian Have Plastic Surgery? She Only Admits to This
Kim Kardashian has one of the most famous figures in the world. Even though she is celebrated, her curves have caused a lot of controversy over the past ten years.
Kardashian first burst on the scene in Keeping Up with the Kardashians, and ever since then, viewers have been talking about her style, her relationships, and of course, her body. With speculation about whether or not she altered her looks through plastic surgery, Kardashian recently opened up about one procedure that she definitely did not have.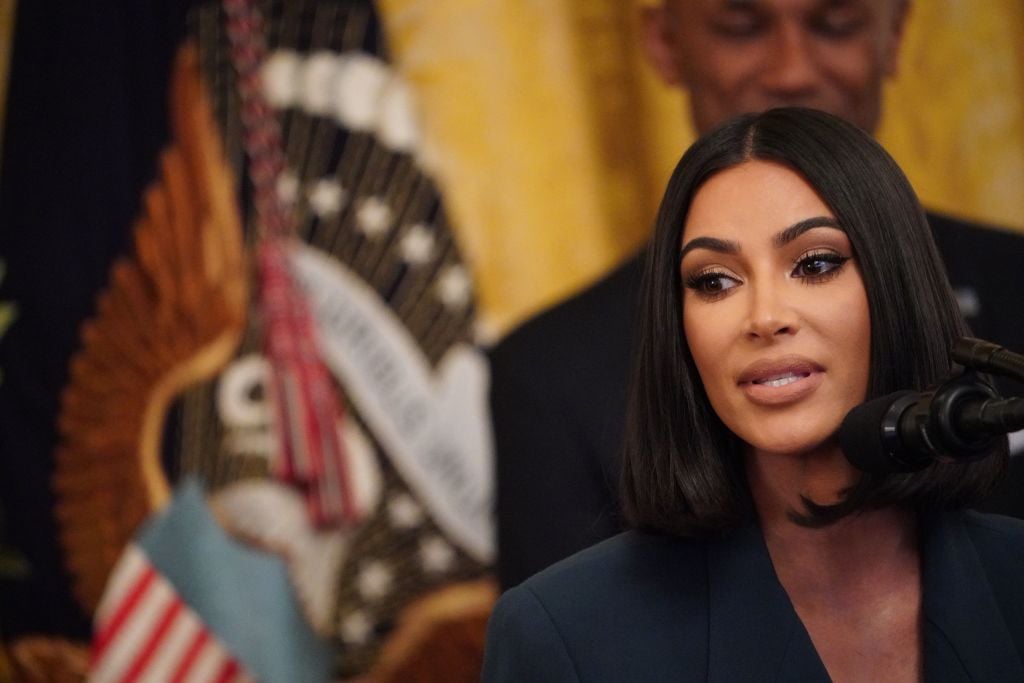 Did Kim Kardashian get butt implants?
In 2007, when the world first became aware of Kardashian, her body type was not in fashion. The curvy reality star became famous for her rear end, which seemed to critics as disproportionately large compared to the rest of her body. Kardashian owned her curvaceous figure, regularly posing in skintight dresses or itsy-bitsy bikinis. Almost immediately, rumors that Kardashian had gotten fillers or implants in her backside started making the rounds.
Several times, Kardashian has spoken out to squash rumors that she's gotten butt implants. On an episode of Keeping Up with the Kardashians, she actually had her backside x-rayed in order to disprove the theories. Following the birth of her daughter North West, Kardashian stated outright that her body had changed after pregnancy and childbirth and that he backside grew larger because of it. She also said "shame on you" to anyone making fun of the way she looks. In spite of her protestations, the body controversies have continued for Kardashian.
The Kim Kardashian rib removal controversy
At the 2019 Met Gala, Kardashian stepped out in a fantastically body-hugging dress that made her look like a mermaid covered in gold. The dress made her waist, which was already toned from regular workouts and a strict diet, look incredibly small. So small, in fact, that the internet exploded in a discussion about whether or not Kardashian had some ribs removed in order to achieve the look.
Kardashian actually spoke out about the rumors shortly after the Met Gala, claiming that she hadn't had any ribs removed and that she doesn't even "know if that's possible."
Kim Kardashian claims that she's never had surgery
In general, Kardashian believes that people should "be unique" and not advocate for plastic surgery as a first option, even for those fans who are desperate to look like the reality star. She also claims that she herself has never had any plastic surgeries, only fillers, and some Botox.
In addition to rumors about her butt and waist, Kardashian has repeatedly had to disprove chatter that she has had a nose job. In old pictures of Kardashian, a small hump is clearly visible on her nose, while recent photos reveal that Kardashian's nose appears much smaller and slimmer.
In a recent interview, Kardashian said that she's "never had her nose done" and that the changing appearance of her nose has to do with two different things: contouring and professional makeup application, and having kids. She claims that having children changed the shape and structure of her features and that once you have kids, one's "true features" come out. She did admit that she can understand why people think she had a nose job because her nose does look radically different in some photos.