Did Kris Jenner Always Know That She Wanted a Big Family?
Kris Jenner is the mother of six. Did the famous 'momager' always want a huge family?
It seems as though there wasn't a time when the Kardashian family wasn't famous. But, in fact, they have only been on TV since 2007 when Keeping Up with the Kardashians premiered.
Ever since then, the family has expanded to include children, pets, and significant others. But one thing has remained constant — the family's tight bond.
Kris Jenner, the matriarch of the large family, recently opened up in an intimate interview, revealing whether or not so many children were a part of her original life plan. Jenner also dished on what she feels her mission in life is. 
Kris Jenner manages her family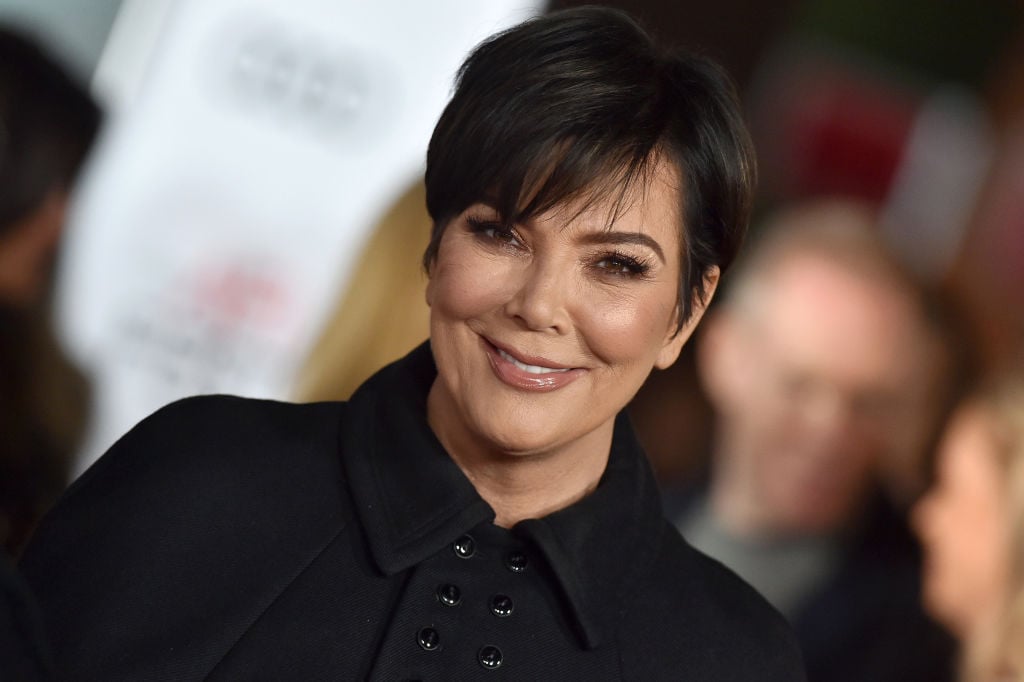 Well before the Kardashians made it to reality TV, Jenner was managing the careers of her family members. During a career downturn in the life of Caitlyn Jenner, then known as Bruce Jenner, Kris Jenner would schedule her then-husband's speaking engagements. Thanks mainly to her influence, Caitlyn Jenner experienced a career resurgence and enjoyed a successful run as a motivational speaker and fitness promoter. 
That knack for business continued when her children came of age. Kris Jenner is known as the family "momager," handling the monetary decisions that drive the family's reality show as well as the individual careers of her children.
She makes a cut out of her children's business ventures, and although she has received a lot of negativity of the years for it, Jenner keeps on chugging. These days, she stays heavily involved with her children and grandchildren, maintains a relationship with her boyfriend, Corey Gamble, and continues working hard on her family's brand.
How many Kardashians and Jenners are there?
Kris Jenner is so good at what she does that it sometimes seems as though she was born to live the life she does. The truth isn't that far off. In a recent interview, Jenner admitted that since she was a little girl, she wanted a "big family."
She even admitted that she thought of having six children, specifically. Of course, Jenner went on to have six children, all of whom have become famous in their own right.
Jenner had four children with her first husband, Robert Kardashian: Kourtney, Kim, Khloe, and Robert Kardashian, Jr. Following their divorce, she met and married Bruce Jenner and went on to have two daughters with him: Kendall and Kylie Jenner.
All of Kris Jenner's children, except for model Kendall Jenner, have gone on to have children of their own. Kris Jenner has ten grandchildren in addition to her six children.  
How does Kris Jenner stay close to her kids?
Throughout all of the drama and heartache that the Kardashians and Jenners have gone through, one constant in their lives is the loving support of "momager" Kris Jenner — and the close bond that they all share. When the family struggles with the effects of their fame, Jenner has no problem taking her family away on a getaway in order for them to relax and reset. 
In a recent episode of Keeping Up with the Kardashians, Jenner coordinated a family trip to Jackson Hole, Wyoming, with the goal of allowing everyone to "press a reset button" and renew their family camaraderie. Ultimately, in spite of all the drama and tabloid headlines, Jenner is just a mom and enjoys normal things with her family just like every other mother all around the world.
She especially enjoys Mother's Day traditions with her kids that allow them to spend quality time together. All in all, no matter what happens, the family will always stick together.