Did Lady Gaga Call Out Jennifer Lopez & Shakira Before the Super Bowl?
Lady Gaga delivered a Super Bowl performance back in 2017, reports Billboard. Fans are hoping Jennifer Lopez and Shakira will deliver a Super Bowl performance of the same caliber. What's shocking is that Gaga made some comments which could be seen as shading Lopez and Shakira just before the big game. Here's what she had to say.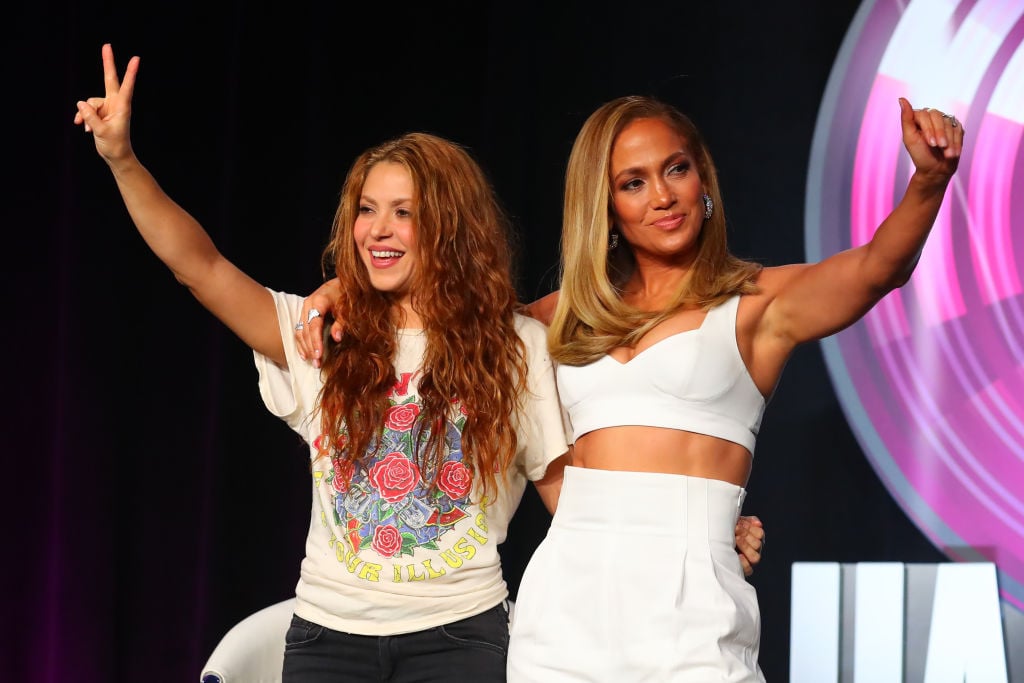 Lady Gaga makes some ambiguous comments
ABC reports Gaga performed a Super Bowl pre-show on Feb. 1, 2020. She descended midair onto the stage, mimicking her performance at Super Bowl LI. What really turned heads wasn't Gaga's great performance, however, it was her words.
Gaga, who is an acclaimed live performer, said 'I better hear no lip-syncing tomorrow!" She then added "I love you Miami. I love you J. Lo. I love you Shakira."
Was Gaga calling out Lopez and Shakira? Her words could be interpreted as critical or dismissive. Gaga followed them up with something more diplomatic. "I wish so much love and so much luck to everyone that's doing the halftime show, to both the teams that are playing each other in the Super Bowl. They're all champions."
Are Lady Gaga, Shakira, and Jennifer Lopez friends?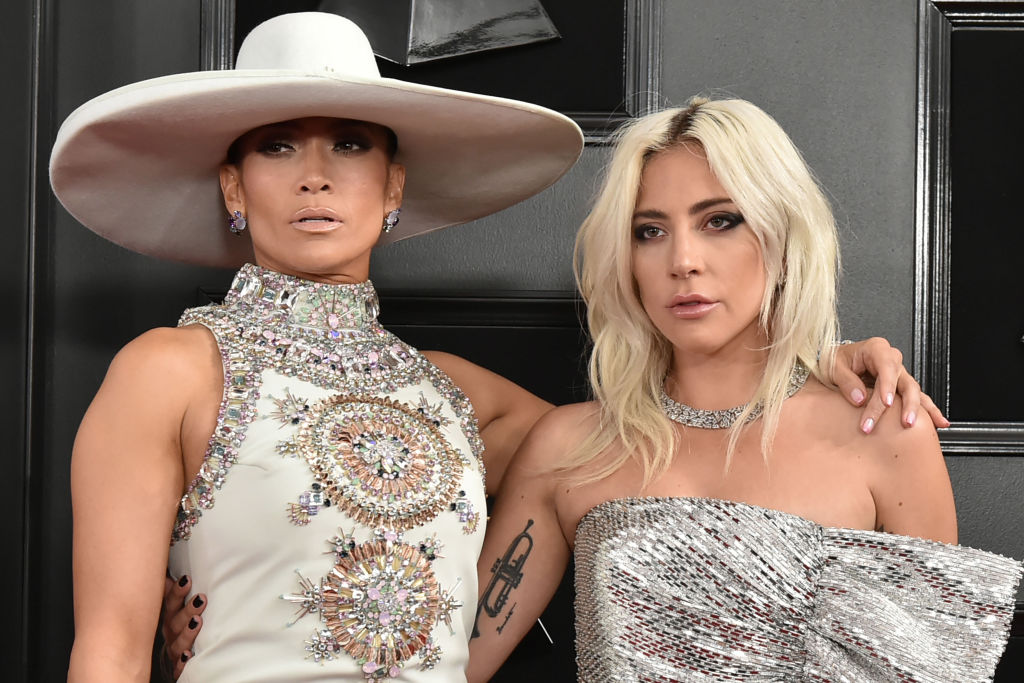 If read in a certain way, Gaga's comments might seem a little condescending towards Shakira and Lopez. Shakira and Gaga haven't crossed paths much, so there doesn't seem to be much of a relationship between the two. However, fans can rest assured Lopez and Gaga are on good terms. Hola says the two are friends.
More than that, Gaga has inspired Lopez as an artist. Lopez said "She's inspired me to do great things." Hola reports Gaga helped Lopez to become a better onstage performer.
The Jennifer Lopez song written by Lady Gaga
Gaga also wrote one of Lopez's lesser known tracks, reports Billboard. A samba-flavored dance song called "Hypnotico," Gaga co-wrote the tune with fellow pop star Akon. "Hypnotico" exhibits some of the Latin musical flair that runs through Lopez's discography as well as Gaga album tracks like "Americano" and "Aura."
"Hypnotico" was composed for Tami Chynn's never-released second album. It was swept under the rug for a little while, but was recorded by Lopez for her comeback album Love? which featured the smash hit "On the Floor." Lopez was a perfect fit for the song, as she's been rocking the dance floor long before Gaga came onto the music scene.
What does Jennifer Lopez think of Lady Gaga?
Describing the process behind "Hypnotico" to Rolling Stone, Lopez said "Lady Gaga did work on some of it, but we didn't work together face to face. [Producer] RedOne brought her into the process, because they'd worked together a lot – it was kind of cool."
Discussing Gaga further, Lopez said "She's a great songwriter: I don't just love her lyrics, but also her melodies." Thanks to "Hypnotico," Lopez has the honor of having recorded a Gaga song. Gaga has written songs for other prominent artists like Britney Spears, Adam Lambert, Michael Bolton, and New Kids on the Block.
Were Gaga's comments a critique of lip-syncing? Yes. Were they a call-out of Lopez and Shakira? Given Gaga's friendship with Lopez, some fans doubt there is a feud between the three artists brewing.
Also see: Wendy Williams Tells Jennifer Lopez to Pull Out of the Super Bowl