Did Lori Loughlin's Daughters Know About the College Admissions Scam?
Parents always want the best for their children — but many parents would never resort to helping their teens lie and cheat their way into higher education. Unfortunately for 50 parents, including actresses Lori Loughlin and Felicity Huffman, they were caught doing just that. From paying to doctor their kids' SAT scores to bribing university officials to lie about their children being on a college sports team, it seems Loughlin and Huffman had different ways of going about their business. And now we're all wondering how much Loughlin's kids knew about the whole ordeal.
So, did Olivia Jade Giannulli or Isabella Rose Giannulli know what Lori Loughlin or Mossimo Giannulli were up to? Here's what we know.
Lori Loughlin got her daughters into school via a bribe that claimed they were college athletes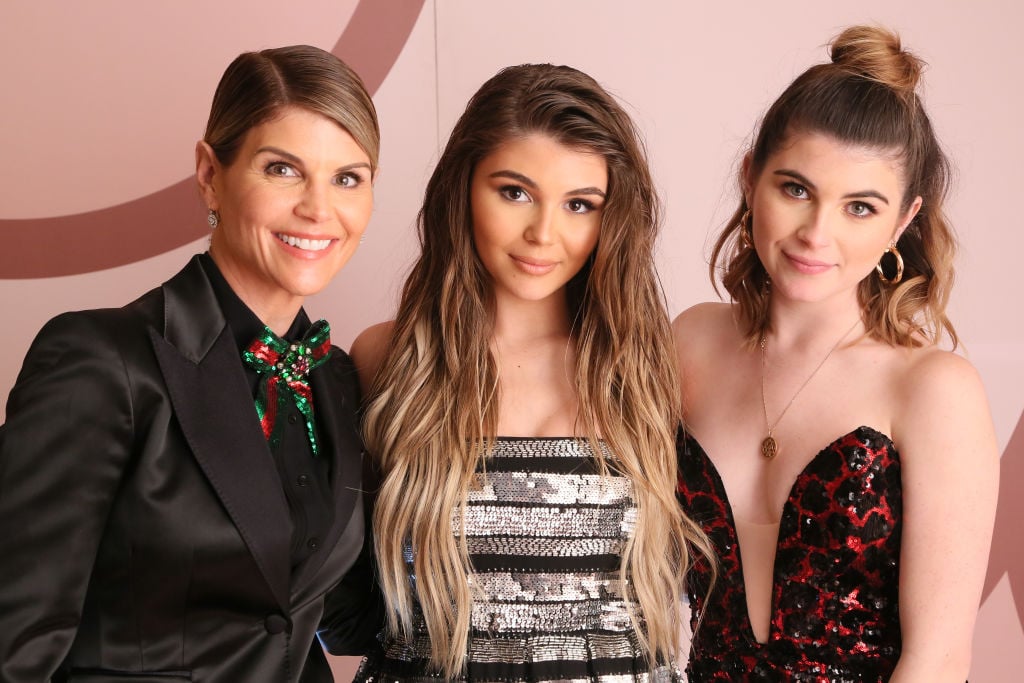 Felicity Huffman and Lori Loughlin both broke the law for their kids, but Loughlin's approach was seemingly more extreme. CNN reports Loughlin and her husband, Giannulli, agreed to pay $500,000 in bribes to get their two daughters recruited to the University of Southern California crew team. Neither of their daughters were athletes who competed in crew, however. And the fraud was initially set up by William Rick Singer, the CEO of a college admissions prep company who helped utilize his connections with Division 1 college coaches to pull the bribe off.
Rolling Stone notes not only have Loughlin and Giannulli been hit with conspiracy to commit mail and wire fraud, but they've also recently been charged with conspiracy to commit money laundering. This could mean upwards of 20 years of jail time. So far, they have yet to make any public statements about the debacle, which is contrary to how remorsefully Felicity Huffman has approached the situation.
It appears Olivia Jade may have known about it
Before the scandal took hold, we know Olivia Jade, Loughlin's 19-year-old daughter, had a stellar career on social media going for her. Unfortunately, she's lost many brand endorsements since the scandal occurred — and she's reportedly not speaking to her parents, either. Page Six reports a source told Us Weekly, "Olivia has been staying with her boyfriend in Malibu. She's not talking to her parents right now." The source also added that Olivia feels like "the victim," too. "A lot of Olivia's friends have been telling her not to be mad at her parents since they were just trying to do the best they could for her, but she doesn't listen," they said.
From the sounds of this, one could assume that Olivia didn't know about the scandal — but other sources claim she was completely in on it. A source allegedly told People that she went along with the scandal, though she's always been indifferent about attending school. "She would have never gone along with it if she thought this would happen. Her thing is that she trusted her parents," the source said.
As for Isabella, we're not sure if the older daughter knew about the scam. But People reports she was recently seen hugging Loughlin, so it seems there aren't any hard feelings there.
Olivia may find herself in legal trouble, too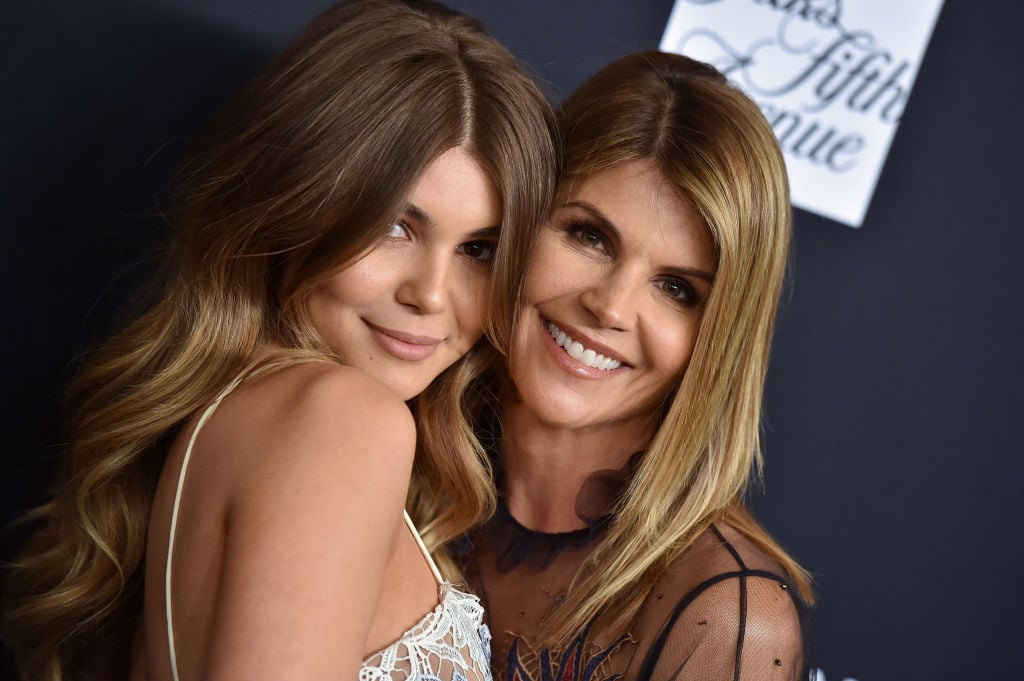 So, if Olivia knew of the scandal as it was happening, could she face jail time? It seems she may be in trouble after all. Refinery29 notes Loughlin and Giannulli had the chance to plead guilty and didn't. This means prosecutors could be digging deeper for evidence — and that's where Olivia may have to get involved. The publication spoke with attorney William Moran, who added, "The more time that passes, however, the more likely it is that the prosecutor will bring pressure by seeking to interview the children as part of the evidence. If Olivia Jade knew and participated, she could face criminal liability."
Perhaps if Loughlin and Giannulli see her daughter being questioned, they'll accept the guilty charge and go from there. And there's also the chance that Olivia could self-incriminate if she speaks out about the situation to social media or the press, too.
Check out The Cheat Sheet on Facebook!