Did Marilyn Monroe Really Have An Affair With JFK?
Marilyn Monroe was rumored to have had an affair with JFK. Is there any truth to the claims?
It has been nearly 60 years since Marilyn Monroe's untimely and tragic death shook the world. The star's immense appeal and popularity helped her to amass a fortune that would be worth $10 million today. Her iconic celebrity status lives on, and she is remembered fondly for her groundbreaking films and her overwhelming appeal that left people remembering her with a paradoxical persona that is equal parts girl next door and sex bombshell. 
Today, her name is once again making headlines as a podcast titled The Killing of Marilyn Monroe has gotten people hooked on the suspenseful telling of the alleged affairs Monroe had with John F. Kennedy and his brother Robert Kennedy. Is there truth to these rumors and the salacious claim that her scandalous relationships led to the end of her own life? 
Marilyn Monroe had a rough start to life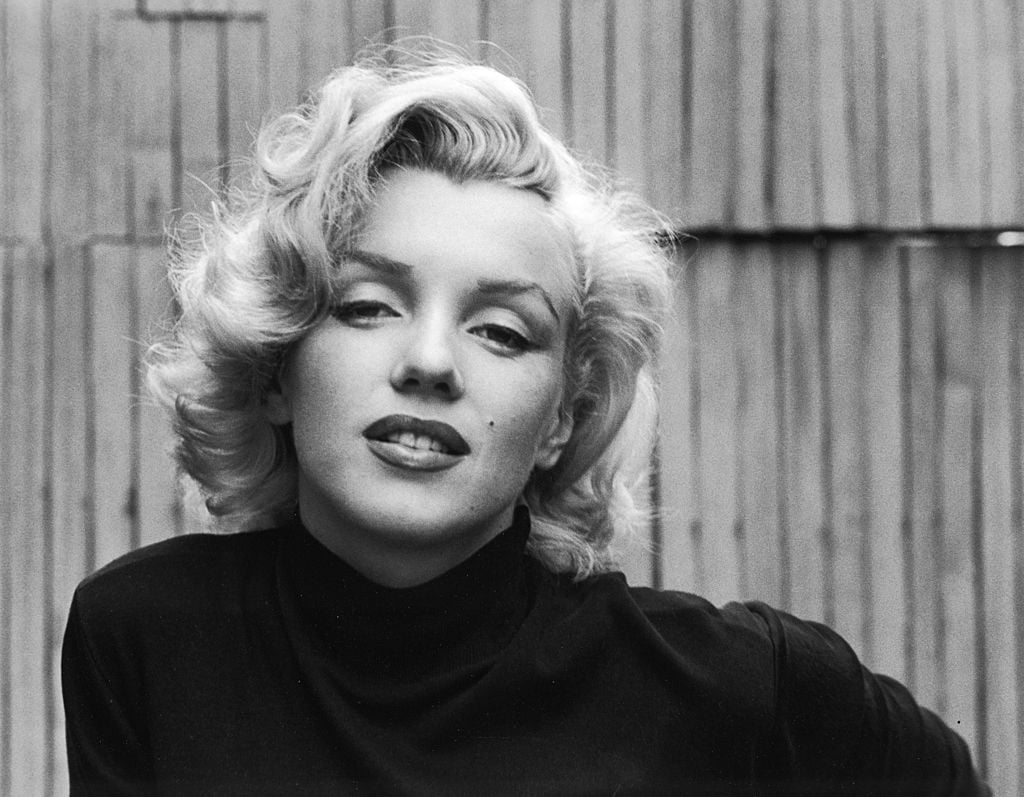 Long before she met her tragic end, Monroe had a troubled childhood. Her mother struggled with mental health issues, and Monroe spent part of her early childhood in foster care before ending up in an orphanage when her mother was committed to a state mental hospital. Later, Monroe chose to get married to a neighborhood friend when she was only 16, seeing it as the only way to escape the orphanage. 
She worked hard to build a career as a model and actress, and her decision to pose for Playboy in 1953 sealed her fate as a permanent sex icon. Her films that premiered around the same time played up this element of her persona, making her an alluring character that had both men and women drawn into her world.
In Niagara, Monroe played a woman with immense sexual appetites and a quick mind capable of plotting a murder. The thriller portrayed Monroe as sexually dangerous and incredibly tempting.
Right after Niagara, Monroe took on one of her most iconic roles in Gentlemen Prefer Blondes. Here, Monroe showcases immense talent in comedy as well as dancing and singing. 
While she only lived to be 36 years old, she committed herself fully to her craft and created films that have endured over the decades. 
Affair rumors swirled then and now around Marilyn Monroe 
Celebrity affairs that make headlines are fairly common. Politicians are also famous for their scandalous infidelity. The Marilyn Monroe-JFK affair rumors combined the two into explosive headlines that have kept everyone talking long after both people allegedly involved met their untimely ends. 
The evidence surrounding the affair is scant, at best. Rumors were swirling, and Kennedy was already thought to be a playboy. The allegations came to a head when Monroe performed a breathy rendition of "Happy Birthday" at Madison Square Garden in May of 1962. Just days ahead of Kennedy's 45th birthday, the public considered the performance proof of the long-rumored affair. 
The new podcast has brought new evidence to light, and the creators allege they have proof that Monroe was not only involved with JFK but also his brother Robert. While that might seem scandalous enough, their allegations go even further: They suggest that the Kennedys shared state secrets with Monroe during their sexual trysts and the star threatened to go public with the information if they didn't publicly acknowledge their relationship with her.
The result, according to the podcasters, was Monroe's own death orchestrated by the Kennedys to remove the threat.
The reality is likely far less exciting
If that all sounds like a bit too much to be believed, it may be because the evidence just is not there. Those close with Monroe did think it was possible that she and John F. Kennedy had a brief sexual encounter, but they believe it was nothing more than a casual incident during a single weekend. Donald Spoto, the author of one of Monroe's biographies, suggests the pair met four times between October 1961 and August 1962, and that the only time the two got intimate was at Bing Crosby's house in March of 1962. 
While some close to Monroe said that she admitted to that single occurrence, they are insistent that she denied any ongoing affair. It certainly does not sound like she had the inclination to threaten the spilling of state secrets or that the Kennedys saw her as a threat to be eliminated. Most likely, the affair was a relatively inconsequential moment — if it even took place — when two larger-than-life figures bumped into each other for one moment in their important histories.