Did Marvel Studios Always Plan to Introduce a More Diverse Roster of Heroes?
With 'Black Panther' and 'Captain Marvel,' Marvel Studios began to branch out into a more diverse ensemble. Here's the plan going forward.
The Marvel Cinematic Universe is more than just a global phenomenon in real life. It's also a wide-reaching landscape within the films themselves. As Marvel Studios has told more and more stories, audiences have discovered entire civilizations populated by their own heroes.
Over time, the MCU has more closely resembled the diversity we see in everyday life. The addition and continuing prominence of women and people of color have been a huge factor in why Marvel's stories have only gotten better over time. Now Marvel Studios head Kevin Feige has addressed how this mindset plays into the company itself.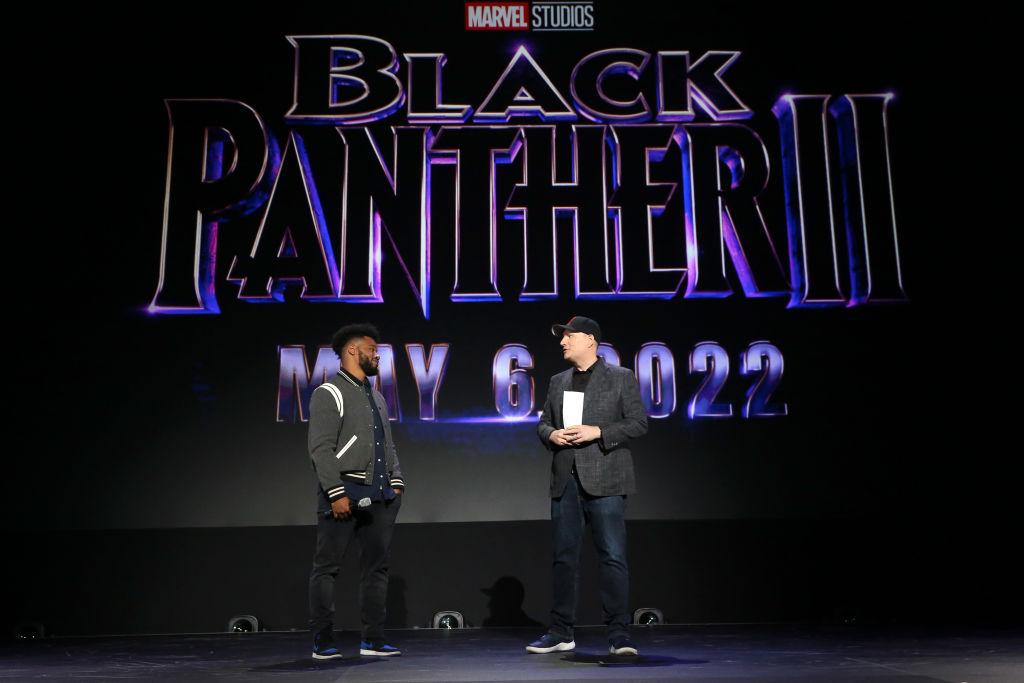 Marvel Studios steps toward diversity
When Marvel Studios started, diversity was clearly a problem area for the new company. Consider, for a moment, how the initial six-person Avengers team features just one woman and zero people of color. For a company with decades of material and countless characters to draw from, this hardly seemed acceptable.
Yet, as the franchise has become more established, Marvel has made great efforts to build more representation into both the comics and the films. Over time, fans have gotten MCU releases like Black Panther, Captain Marvel, and the forthcoming Black Widow and Shang-Chi and the Legend of the Ten Rings.
The MCU's continued box office success only gives the company — and its Disney overlords — more confidence in investing in more diverse stories. After all, the movie business is just that. And without audiences coming out to support such films, Marvel might stop making them.
The dawn of a new era for the MCU
Fresh off the $1.1 billion success of Captain Marvel, the MCU can tell an even greater range of stories going forward. In a recent talk at the New York Film Academy, Feige acknowledged this approach includes not only more diverse leads but a blending of genres.
"[For example,] Shang-Chi is gonna be so much more than a kung fu movie," he said. "But it has elements of that, which we're excited about."
This exploration into different genres has been a hallmark of the MCU for years. Past entries have incorporated irreverent sci-fi, political thrillers, psychedelic fantasy, war films, and time travel, just to name a few genres. Doctor Strange in the Multiverse of Madness is even said to have horror elements.
The future of Marvel Studios
Of course, the MCU will also continue its determined pursuit toward greater diversity. Avengers: Endgame even concludes with the original Avengers largely done and leaving a far more diverse future behind them. Buiding toward that was "always the plan," according to Feige.
Every time we do a movie, we hope it's going to succeed so that we can make another movie. That's always the idea. And with those two films in particular — Black Panther and Captain Marvel — we wanted to keep showcasing heroes from the comics that represent the world that goes to see our movies. So our intention was always to continue to do that. What's exciting is that both those movies were such big hits that it squashed any sort of question otherwise, and I hope — and I think — it inspired other companies around the world to do the same thing and tell those different types of stories.
Already, we're seeing the winds of change throughout the movie business. A recent Fandango poll revealed audiences' most-anticipated films of 2020. The results feature an overwhelming majority of films made by and starring women and people of color. We can argue how much of that is a result of Marvel Studios' impact all day, but we'd rather bask in the positive changes ahead.