Did Meghan Markle and Prince Harry Live Together Before Engagement and Marriage?
For many royal watchers, it seems as though Meghan Markle and Prince Harry have been together forever. Although they have gone through many major life events in the past several years, including marriage and a brand-new baby, the truth is that the couple has only been together for around three years. From their very first meeting to their living arrangements prior to their May 2018 wedding, here are all the details about Markle and Prince Harry's early life together.
When did Meghan Markle and Prince Harry start dating?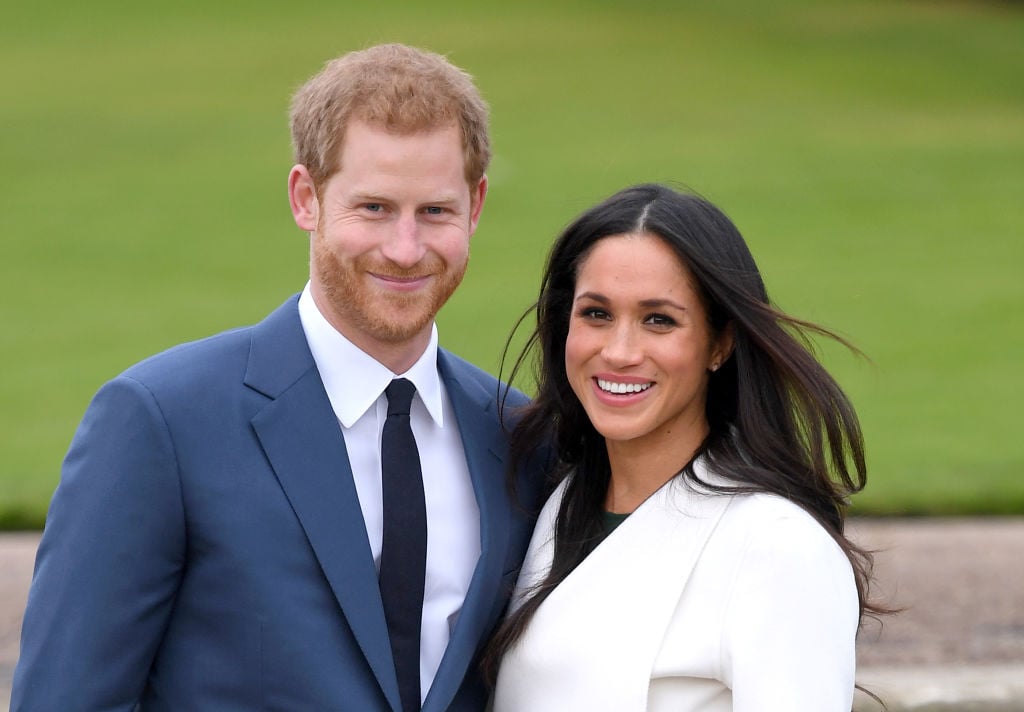 In July 2016, Markle was a popular actress and lifestyle influencer, best known for her role on the TV show Suits. She was introduced to Prince Harry through a mutual friend, and things started moving quickly. Prince Harry was said to be smitten with the actress and by November 2016 rumors were rampant about their love affair.
Sadly, not everyone was supportive of their new relationship, and Markle started receiving a lot of online harassment and bullying. The palace even released an unprecedented statement, calling the abuse of Markle in the press "not right."
Still, Prince Harry and Markle's relationship continued and over the next several months, the two were spotted all over the world. Markle even met Prince Harry's family in early 2017 and by the summer of that year, the two started attending public events together. This more direct confirmation of their relationship hinted to the public and press that the two were getting serious.
When did Meghan Markle and Prince Harry move in together?
The actress and the prince did try to keep many parts of their romance private, even as they took their commitment to each other to the next level. A recent report reveals that Prince Harry was so infatuated with Markle that he asked the actress to move in with him after they had only been dating for a few months. Still, according to the same news story, Markle had her own career to focus on and wanted to make sure that their relationship would last before moving across the pond to live with Prince Harry.
The story states that in February 2017, Markle had made up her mind, and had decided to move in with Prince Harry. It is unclear what Queen Elizabeth, Prince Harry's grandmother, thought about their arrangement, but in general, the royal family is very traditional regarding living together prior to marriage.
It could be that the queen understood how serious Prince Harry was about his new girlfriend and didn't want to speak out about anything or stand in the way of his happiness. Either way, the new living situation worked well for them, and by November of that year, the two were engaged.
Meghan Markle and Prince Harry's fabulous new residence
In late November 2018, Prince Harry and Markle had been married for about six months when they made headlines when it was revealed that they would be moving. They moved to a private estate named Frogmore Cottage, a quaint residence where they planned to rest and prepare for the arrival of their new baby. Prior to the actual move, the couple conducted millions of dollars worth of renovations to the property, to ensure that it would be suitable for their family.
Baby Archie Harrison arrived in May 2019, and reportedly, the home renovations have continued. Markle and Prince Harry recently came under fire for the amount of money spent on their home, the bulk of which has been financed by taxpayer money. Whether or not Frogmore Cottage will be the couple's permanent home remains to be seen, but it certainly looks as though they will be there for the indefinite future.