Did Meghan Markle Have to Convert Religions to Marry Prince Harry?
Meghan Markle had to change a great deal about her life when she got engaged to Prince Harry. The actress gave up her thriving career in television, deleted her social media accounts, and started wearing more British fashions when it was announced that she would be moving across the pond.
However, one of the biggest changes that she made in her life was converting to the Church of England. There was a great deal of speculation as to why Markle would change her religion, and many royal watchers assumed that it was due to the queen's request. However, the truth of the matter is far less dramatic.
What was Meghan Markle's religion growing up?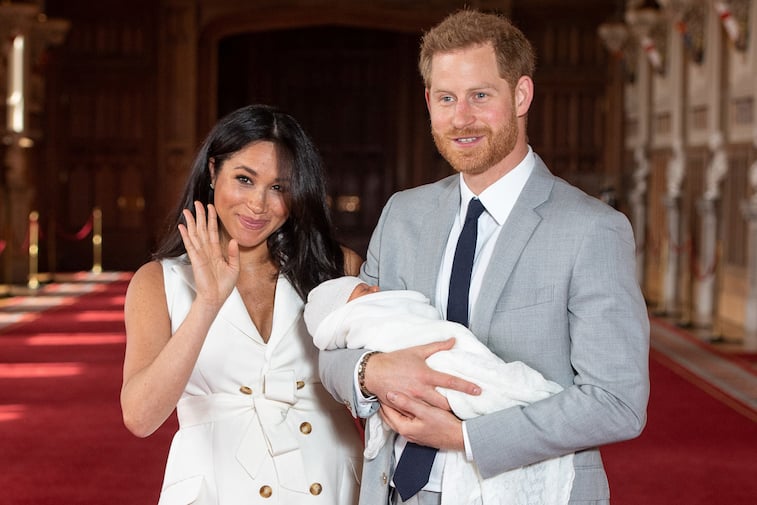 Meghan Markle was raised in a religious family and growing up, she attended Protestant church services (some reports suggest Episcopalian). While it's not certain to what extent Markle's childhood religion affected her life as an adult, she has never had anything negative to say about the faith in which she was raised.
As a teenager, she attended a Catholic high school, and her first husband, Trevor Engelson, was Jewish. It seems safe to say that Markle has been exposed to many different religious beliefs.
As for her religious beliefs as an adult, Markle has said that she leans heavily on her faith in order to cope with stress and to help her through difficult times in her life. It is not known if she attends church services regularly or if she, like her friend Priyanka Chopra, has a small worship space in her home.
Was Markle forced to change her religion?
Queen Elizabeth is the head of the Church of England, an ancient establishment that is still the official religion of the royal family. Following Meghan Markle's engagement to Prince Harry, it was revealed that she would be converting to the Church of England and getting baptized in an official ceremony.
Royal sources confirmed that even though many people speculated that Markle was converting because she had been pressured by her fiance's family, she was changing her faith purely out of respect to the queen and that it was entirely her decision.
It is certain that this gesture pleased the queen and further cemented her status in the royal family.
Even though the Church of England is the official church of the royal family, it is not required that new royals convert in order to join the family. It seems like something that is done to honor the family – even Kate Middleton was baptized into the church immediately prior to her marriage to Prince William.
Markle is said to have studied the religion for several weeks prior to her baptism, in order to feel fully prepared. In March 2018, Markle was baptized, in a 45-minute ceremony that was attended by several members of the royal family, including Prince Charles and Camilla Parker Bowles.
Will Archie Harrison be raised in the church?
While there hasn't been any official announcement as to when and if Archie Harrison, born on May 6, will be baptized, it could be coming any day now. The christening is a big part of royal tradition, and Prince William and Kate Middleton's children were all baptized when they were a couple of months old. It seems likely that it will be the same case with Archie Harrison.
However, Prince Harry and Meghan Markle have also indicated that they like to do things their own way, so it is possible that they could wait until their son is slightly older before introducing him to the official religion of the family.