Did 'Modern Family' Really Go to Australia?
Phil Dunphy had a mission during one season 5 episode — to go to Australia and relive the magic of his parents' honeymoon. It turned out, though, Australia didn't love Phil as much as he loved the country. 
Here's what we know about the "Australia" episode of ABC's award-winning comedy series, Modern Family.
The Dunphy-Pritchetts went on vacation to Australia for 1 'Modern Family' episode
This extended family does everything together, from holidays to graduations to vacations. For season 5, episode 20 of this comedy series, the Dunphy-Pritchetts visited Australia together. Their reason for going was mostly for Phil, who wanted to fulfill his late mother's wish to discover where his parents had their honeymoon. 
This doesn't exactly go as magically as Phil plans. He gets stung by a jellyfish, beaten up by a kangaroo, and bitten by mosquitoes. Claire and Jay, on the other hand, are too busy with work to pay attention to the vacation.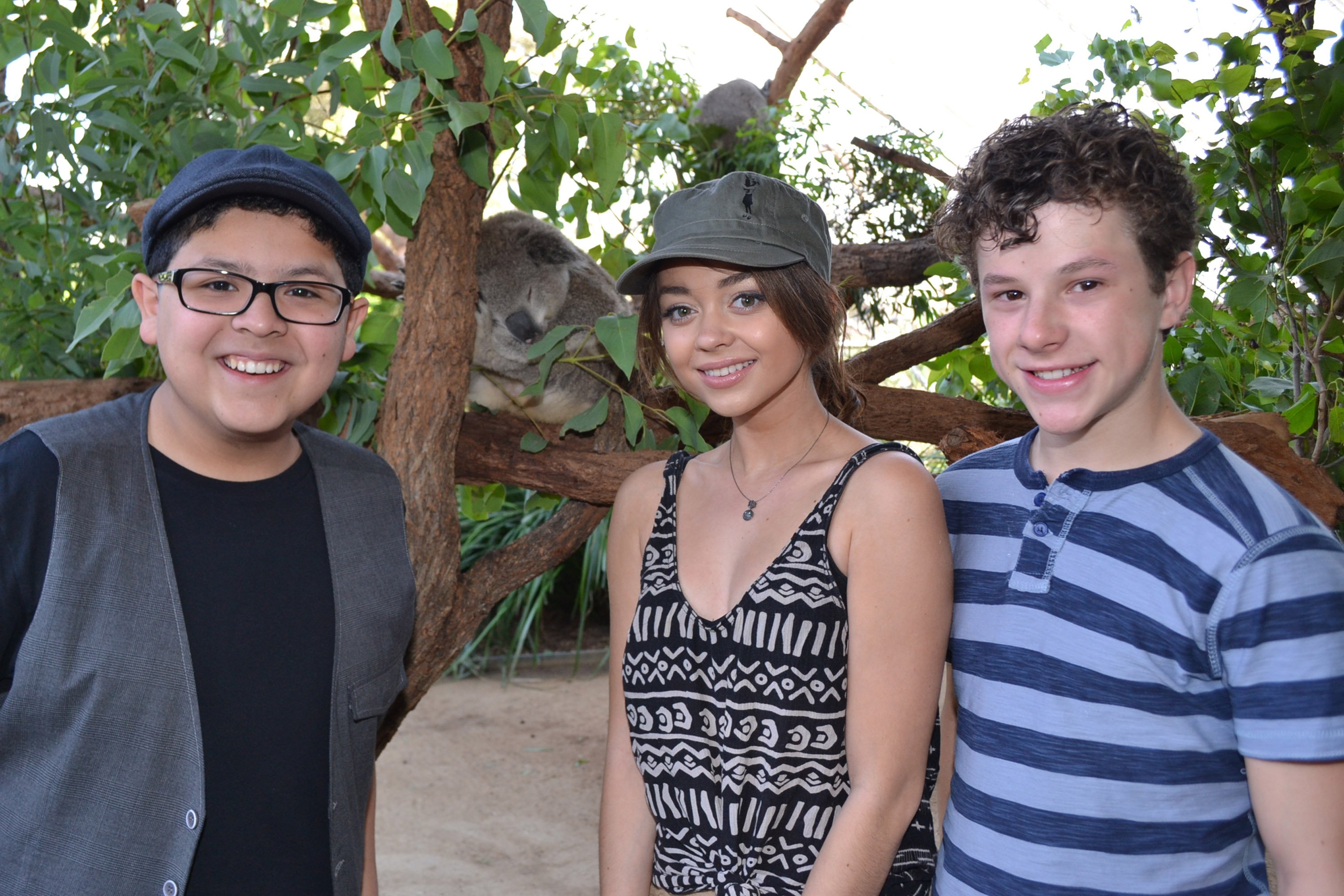 The 'Modern Family' cast actually visited Australia to film this episode
Although most episodes take place inside these characters' homes, they cast actually flew to Australia to film this episode of Modern Family. 
During the show, the Dunphy-Pritchetts stayed at the Queensland island resort, Hayman, and visited the surrounding Whitsunday Islands and Great Barrier Reef. They also paid a visit to Sydney, where Phil urged everyone to do the Harbour Bridge climb.
"We just had to go to Queensland and the Great Barrier Reef, since, like Sofia Vergara, it's one of the natural wonders of the world," show's co-creator and executive producer, Steven Levitan, said during an interview with The Hollywood Reporter. 
This 'Modern Family' went on a few vacations 
This wouldn't be the only time the Modern Family cast did a vacation episode. For Jay's birthday, Gloria planned a trip for the whole family to go to Hawaii, where Phil and Claire got to renew their wedding vows. 
During the "Games People Play" episode, Phil Dunphy got a brand new RV to take the family on a trip to Yellowstone. After seeing how perfect it's going, though, he wants the family to go coast to coast. Claire knows this a bad idea, but she goes along with it anyway. 
Because the family lives in California, they did a day trip to Disneyland together, going on rides like Splash Mountain and ending with Jay's favorite, Great Moments with Mr. Lincoln. They even visited a Dude Ranch together, with Haley bringing along her boyfriend, Dylan.
Although the series has come to a close, some episodes of Modern Family are available for streaming on Hulu. The "Australia" episode of this comedy series is available for purchase digitally on Amazon and other online retailers.