Did Scarlett Johansson Really Inspire 'I Kissed a Girl' by Katy Perry?
Though MTV (and various other outlets and tabloids) once reported that Miley Cyrus was the woman at the center of Katy Perry's "I Kissed Girl" story, other tales of times past weave a different narrative. So, how did Scarlett Johansson wind up in the mix? 
Why, back in 2017, in an article titled "The Untold Truth of Scarlett Johansson," did The List claim that "I Kissed a Girl" was inspired by none other than Black Widow herself? The article specifically used the word muse. This seems like strong word choice, don't you think?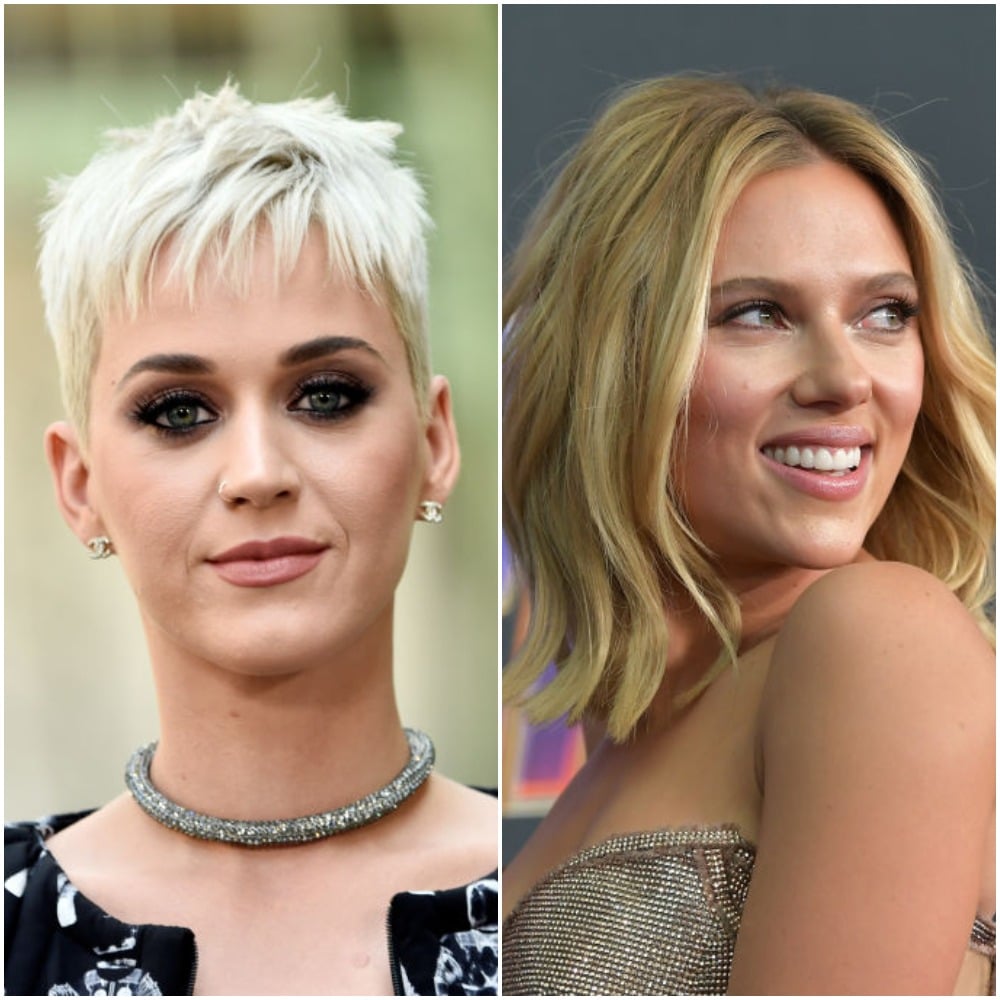 So, did ScarJo and Katy Perry ever lock lips? Did these two have a full-on makeout session, or is there another piece of the story that makes this factoid highly misleading? As you guessed, it's the latter. So, let's break down the history surrounding this highly catchy tune, and explain why Scarlett Johansson has been connected to the number since it first his radios in 2008.
Katy Perry tells all in an interview with Steppin' Out Magazine 
In an interview with Steppin' Out Magazine, Katy Perry discussed the smash hit, "I Kissed a Girl," and when she came up with the idea. She told the magazine:
"I Kissed a Girl' was inspired when I opened up a magazine and I saw a picture of Scarlett Johansson" Perry told Steppin' Out magazine. "I was with my boyfriend at the time, and I said to him, 'I'm not going to lie: If Scarlett Johansson walked into the room and wanted to make out with me, I would make out with her. I hope you're okay with that?

Steppin' Out Via NME

At the time, Katy Perry was in a relationship with Travis McCoy of Gym Class Heroes, and Scarlett Johansson was tied to Hollywood heartthrob Ryan Reynolds. According to Allure, when Johansson found out about Katy Perry's source of inspiration, she stated, "That's flattering, but my lips are kind of taken" as The List reported.
Scarlett Johansson may have been the inspiration behind the idea; however, the number was about much more than flattering the Avengers star who, at that point, had yet to become the mega A-lister she is today. 
Why 'I Kissed a Girl' was so important to Katy Perry (Scarlett Johansson aside)
According to Bustle, Katy Perry explained in a speech, "I Kissed a Girl" allowed her to express herself in a way she, formerly, may not have felt permitted to do. Katy Perry explained that she wanted to start a conversation about sexuality and its influence in the culture at large. She argued, "a lot of the world seemed curious to sing along to it," as Bustle noted.
Katy Perry came from a religious background, sang gospel, and was raised through youth groups. So, "I Kissed a Girl" was a huge step away from all her former musical inclinations as a young girl growing up. Perry explained that she may have attempted to "pray the gay away," but understood that sexuality was complicated early on. "I Kissed a Girl" was likely very freeing for the singer.