Did Sean Penn Inspire Any Jewel Songs?
Celebrities tend to have peaks in their careers — moments when their star shines the brightest.
For singer Jewel, the height of her musical career came in the late 1990's, but just because the iconic singer has faded from the charts in the years since doesn't mean that her cultural impact has vanished.
In fact, now that the singer has matured and gotten some stability after starting out as a young and struggling artist, she'd had the space to reflect more meaningfully on her time in the spotlight. 
We've also learned more about her songs, their inspiration, and her high-profile relationships. This includes a brief fling with actor Sean Penn. Did that time together inspire any of the singer's hits?
Jewel rose to fame from a troubled childhood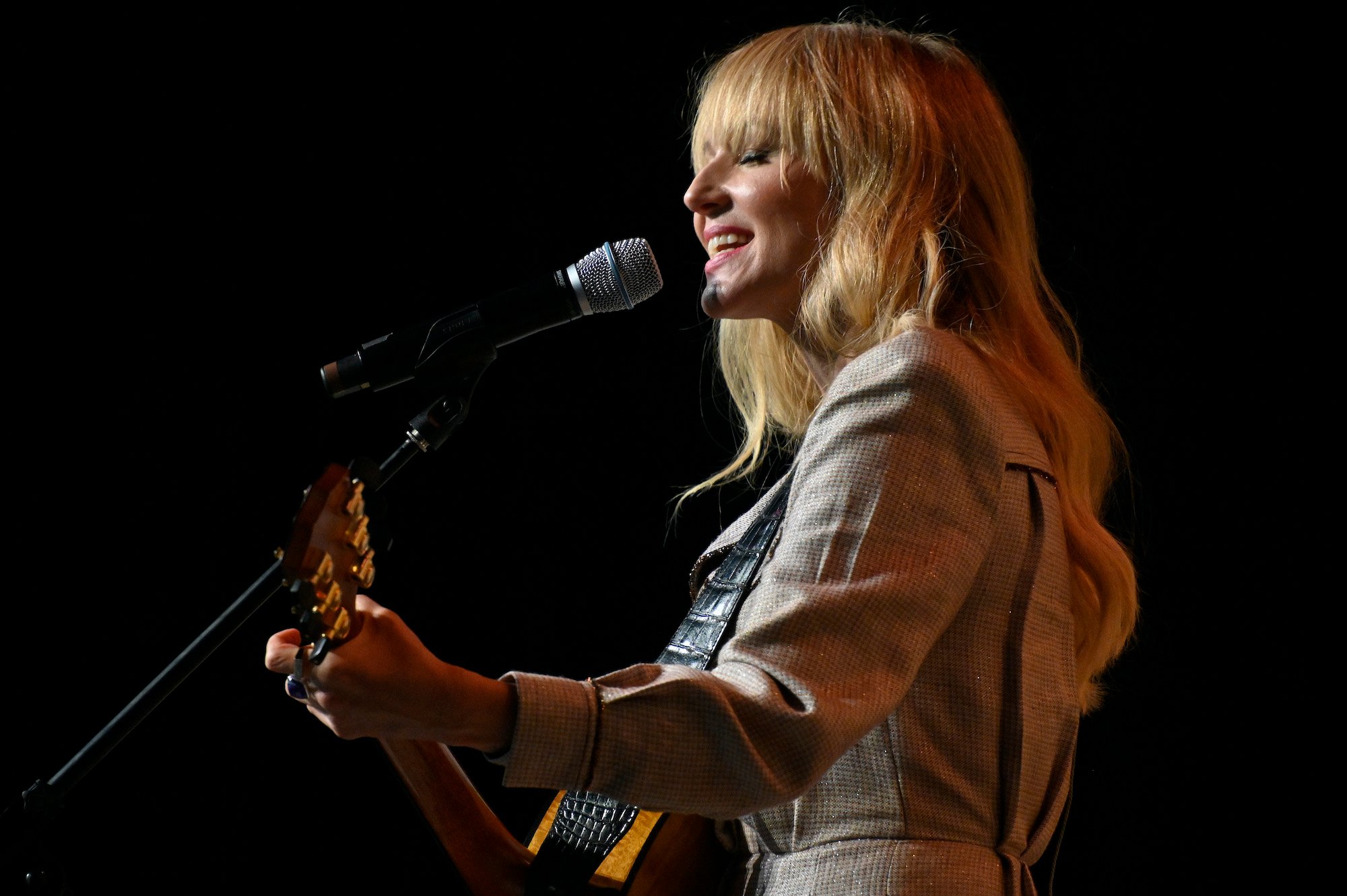 Born in 1974 as Jewel Kilcher in Utah, according to Biography, the singer spent most of her childhood in Alaska.
She was just six years old when she started joining her musician parents on stage, and after her parents divorced, she continued honing her performance skills with her father.
By 15, she was a solo artist with a lot of promise. The teen lived in a van for a while as she struggled to break through in the music world, eventually moving to San Diego and finding success with coffee house shows.
That's where she was discovered and inked a deal with Atlantic Records in 1994. 
By 1996, things were looking up for Jewel. Her first album, Pieces of You, started to climb in the charts as Jewel's visibility skyrocketed. She opened for acts like Bob Dylan and Neil Young, giving her folk credibility.
She followed up that success with another folk-inspired album in 1998. By 2003, she had reinvented her persona and released an album of dance music, but it wasn't long before she was back to her folksy roots with Goodbye Alice in Wonderland in 2006.
By then, Jewel's fame had definitely waned, but she maintained a dedicated group of fans and set her sights on releasing an album of lullabies for children. 
Jewel dated actor Sean Penn 
Over the years, Jewel became more open with her persona life and published a memoir titled Never Broken: Songs are Only Half the Story in 2015. She also started opening up about her past, telling podcaster Dax Shepherd about her experiences with sexual harassment before she was even a teenager.
As People reports, one of the things she opened up about in the memoir was her relationship with Sean Penn. 
Penn and Jewel met in 1995, just as the singer's first album was being released. Jewel had appeared on Late Night with Conan O'Brien and then returned home to Alaska where she surprisingly got a call from Sean Penn. Her dad thought it was a prank call, but Penn was persistent and called back.
He asked Jewel to pen a song for his upcoming film, The Crossing Guard. Jewel recalls, "I told him I would and he said he would meet me anywhere to screen the movie, I could name the day. I gave him my cell number and figured I would never hear from him again." 
The two began a relationship, but Jewel wanted to keep it under wraps because she wanted fame for her talents, not because of an association with a famous actor. Still, Penn managed to help Jewel make connections in the industry: "He enjoyed putting me in situations that brought out the best in me." She remembers their brief relationship as one of respect and support.  
Did Sean Penn inspire any of Jewel's songs?
Penn certainly inspired at least one of Jewel's singles. "Emily" is the song Jewel worked on for Penn, and it's included in the soundtrack of The Crossing Guard. 
Rumor has it that another, much more popular, song of Jewel's is inspired by her brief but meaningful time with Penn. "You Were Meant for Me" included an early music video that was actually directed by Penn — though most people are probably familiar with the 1997 version.
As Fame 10 reports, Jewel hasn't specifically said the song was about Penn, but the timing and the connection seem to match up.