Did 'Star Wars' Keep Ewan McGregor from Starring in 'The Matrix'?
Ewan McGregor has played Obi-Wan Kenobi in the 'Star Wars' saga since the 1990s. But did the 'galaxy far, far away' keep him out of 'The Matrix'?
As an actor's career kicks off, it becomes increasingly important to pick the right movies. After all, committing to a single project for months on end means a star is often unable to sign onto any other roles. Such might have been the case for Ewan McGregor. The actor played Obi-Wan Kenobi in the Star Wars prequel trilogy. Rumors eventually circulated that his commitment to the "galaxy far, far away" kept him from starring in The Matrix. But is it true?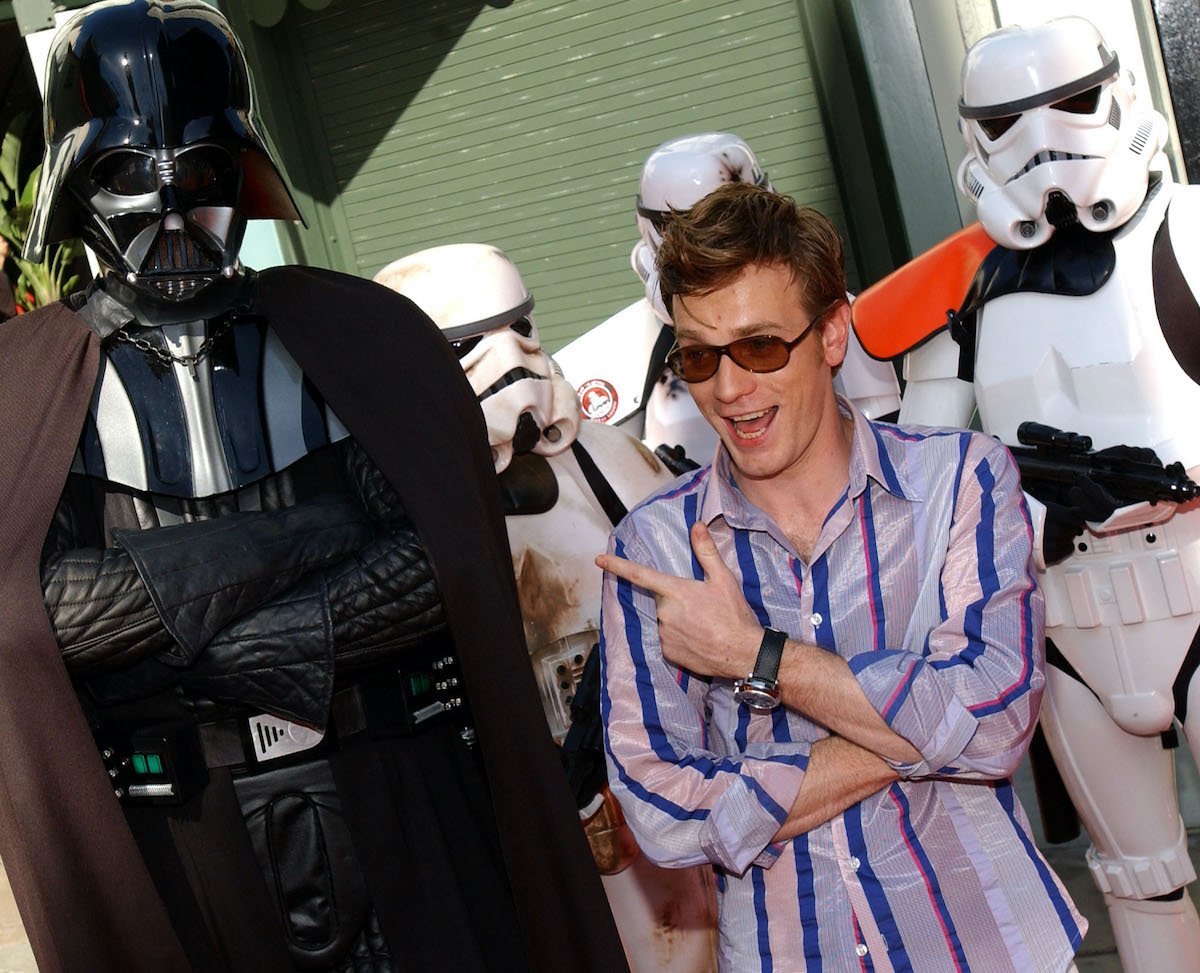 Ewan McGregor was an up-and-coming star before 'Star Wars'
Even now, many fans perhaps know McGregor best as the young Obi-Wan Kenobi in the Star Wars saga. But he already had appeared in more than a dozen movies prior to being cast in that role. McGregor's first movie was 1994 comedy-drama Being Human, a notorious box office flop. However, he didn't have long to wait for his breakthrough role.
Just two years later, McGregor reteamed with his Shallow Grave director Danny Boyle for Trainspotting. And that movie proved to be such a critical darling, box office success, and Academy Award nominee. On the success of that movie, McGregor worked with Boyle again on 1997's A Life Less Ordinary and 20 years later on sequel T2 Trainspotting.
Rumors have long swirled he was up for Neo in 'The Matrix'
Of course, McGregor made his debut as Obi-Wan Kenobi in 1999's Star Wars: Episode I – The Phantom Menace, directed by George Lucas. That very same year, another sci-fi adventure named The Matrix stole much of the critical love and awards attention that was once earmarked for the return of Star Wars. And word circulated that McGregor had turned down the Wachowskis' movie for Star Wars. What, however, does the actor himself say?
"I didn't turn it down," McGregor told Playboy (via ContactMusic.com). Not to my knowledge anyway. F**king people will hang if I did." The actor could have very well been offered the role of Neo, which Keanu Reeves would later make famous. But it's easy to imagine his agents being forced to decline because of McGregor's Star Wars contract. In such a situation, they might not have even informed the actor as they would have no other choice anyway.
Ewan McGregor returns to 'Star Wars' in 'Obi-Wan Kenobi'
McGregor might have been able to play Neo. But he has remained a beloved part of the Star Wars saga. His performance as Obi-Wan Kenobi is among the most popular aspects of the prequel trilogy, even among the movies' harshest critics. And his transformation over the course of the trilogy neatly brings him in line with Alec Guinness' portrayal of the character in the original Star Wars films.
Now in his 50s, McGregor is coming back to Star Wars for the Disney+ limited series Obi-Wan Kenobi. Set nearly a decade after 2005's Revenge of the Sith, the show reunites McGregor with co-stars Hayden Christensen and Joel Edgerton, both of whom appeared in the latter two films of the prequel trilogy. Given how well Disney+ has handled its Star Wars shows, fans are hyped for the May 25, 2022 release of Obi-Wan Kenobi.