Did Steven Spielberg Direct Classic Movie 'Back to the Future'?
Steven Spielberg is the man behind some of history's most beloved movies. Hits such as Jaws, Raiders of the Lost Ark, E.T. the Extra-Terrestrial, and Jurassic Park solidified his place as one of the great blockbuster directors. But remarkable as it might seem, Spielberg's reach in Hollywood is even greater than fans may think. One question that lingers on is whether the legendary filmmaker actually directed Back to the Future.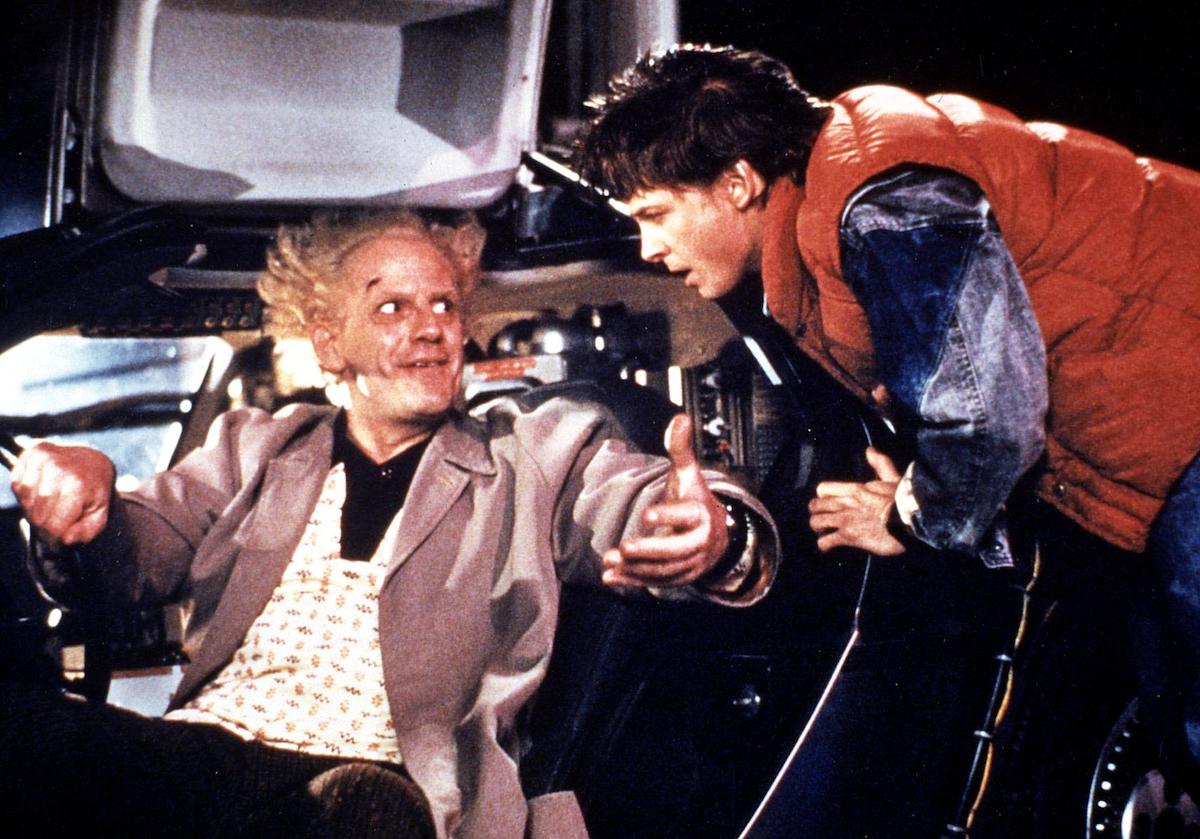 Steven Spielberg has directed so many iconic hit movies
Spielberg's first major movie was 1971's Duel. That film and his follow-up, The Sugarland Express, have become more appreciated over time. But it was 1975's Jaws that really established Spielberg as a force to be reckoned with in the business. Close Encounters of the Third Kind built on that reputation a couple of years later. And by the time fans met Harrison Ford as Indiana Jones in the early 1980s, Spielberg was a big name.
In addition to his blockbuster movies, the director has also brought a number of historical dramas to the screen. These include Oscar-winning classics such as Schindler's List and Saving Private Ryan as well as underrated releases The Color Purple, Munich, and Bridge of Spies. Most recently, Spielberg directed 2018's sci-fi adventure Ready Player One and follows that with his upcoming 2021 remake of West Side Story.
Who really directed the 'Back to the Future' trilogy?
So it would make a certain amount of sense why some fans might assume Spielberg was in the director's chair for 1985's Back to the Future. The film's blend of relatable comedy and high-concept adventure seemed right up Spielberg's alley. Moreover, the movie was promoted with the "Steven Spielberg presents" tag on its poster and marketed as such. So Back to the Future was definitely leaning on his influence to attract an audience.
Alas, Spielberg did not direct the movie or its two sequels. Instead, Robert Zemeckis — whose career had just bounced back with 1984's Romancing the Stone — brought Marty McFly (Michael J. Fox) and Doc Brown (Christopher Lloyd) to life. Zemeckis also co-wrote the screenplay for the first film with Bob Gale. Spielberg, meanwhile, served as an executive producer, shepherding the project along with his power and influence.
Steven Spielberg has produced countless blockbusters
Spielberg remained onboard in the same capacity for both Back to the Future sequels. But many fans might not realize just how many hits he had a hand in. Spielberg reteamed with Zemeckis as an executive producer on Who Framed Roger Rabbit. And he's produced — so far — five sequels to his own Jurassic Park franchise.
Moreover, Spielberg has produced such popular film franchises as Gremlins, Men in Black, and Transformers. His production company, Amblin Entertainment, has become a brand in and of itself. Looking back, it's wild to consider how Spielberg's role in Hollywood started with a $500 sci-fi movie so many years ago.