Did Taylor Lautner Like Filming 'The Adventures of Sharkboy and Lavagirl in 3-D'?
This Wednesday marked the 15th anniversary of the release of the adventure film, The Adventures of Sharkboy and Lavagirl in 3-D. The film, which starred Taylor Lautner before he became a bonafide star in the Twilight franchise, has really gone on to be a cult classic despite getting negative reviews and underperforming at the box office. To commemorate the anniversary, now is a good time to look back at the actor's thoughts at the time on the film.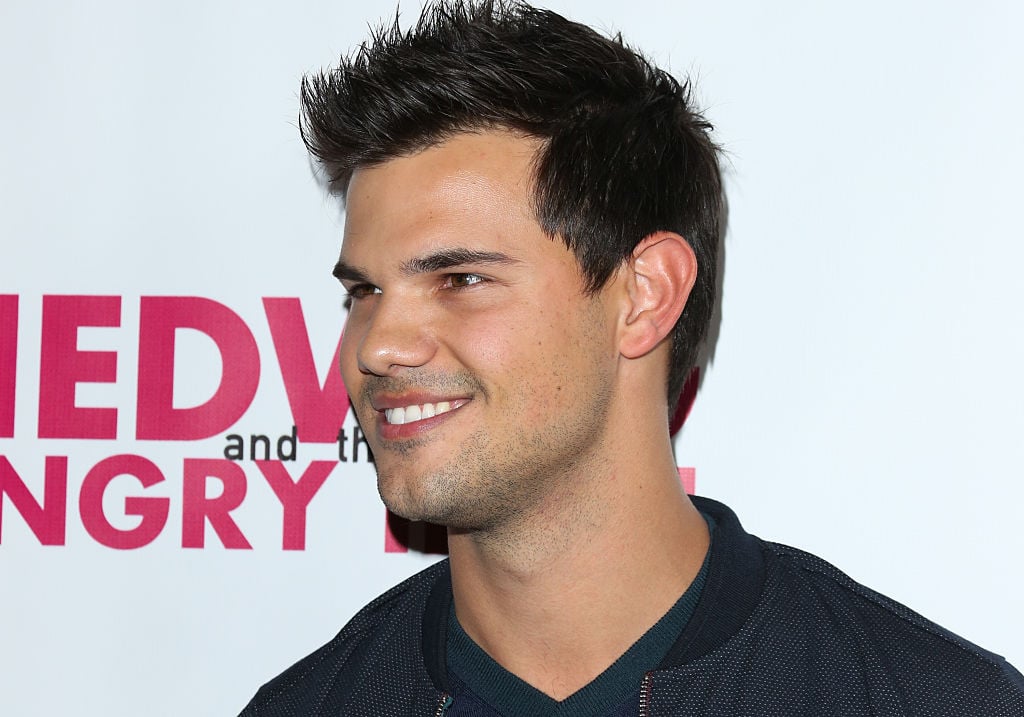 Here's what Taylor Lautner said about the film years ago
In an interview for the release of The Adventures of Sharkboy and Lavagirl in 3-D with his co-star Taylor Dooley, Lautner talked about the film and his role. Prior to the film, Lautner said he saw the Spy Kids film franchise, also directed by Sharkboy and Lavagirl director Robert Rodriguez. Speaking with the Austin Chronicle, Lautner explained, "I thought Robert did a great job with those. When I was younger, I just kept watching them over and over with my younger sister. When I heard Sharkboy and Lavagirl was a Robert Rodriguez film I thought, wow, cool."
It's clear that Lautner definitely liked filming and starring in the movie. When he was asked if he'd like for the film to kick off a franchise of Sharkboy and Lavagirl films, he said, "Well, that's up to Dimension Films and Robert, but I'd love to do another one."
RELATED: Kiernan Shipka: Does the 'Chilling Adventures of Sabrina' Star Have Any Acting Awards, and What's Her Net Worth?
On his future plans to write and direct, Lautner said that he was definitely into that but definitely wanted to continue acting as well. He talked about leaving soon after press for Sharkboy and Lavagirl to begin filming the Cheaper by the Dozen sequel. "I've always said that! But for now we both have other films coming out," he said. "I'm leaving tomorrow for Toronto to shoot Cheaper by the Dozen 2. That's going to be a riot in Canada! But I've always said that if the acting thing doesn't work out, then I'd love to be a Robert Rodriguez, where I can write and direct my own films."
What is Taylor Lautner up to now?
Despite being one of the biggest teen/young adult stars of the 2010s, Lautner hasn't done much in Hollywood in recent years. His role in Twilight made him a superstar and teen idol and his profile as a sex symbol rose. However, as the years went on, he failed to reach the status of his Twilight co-stars, Robert Pattinson and Kristen Stewart.
Lautner was tapped to star in multiple action films after Twilight, and most of them received negative reviews from critics and didn't have great box office performances either. In 2016, Lautner appeared in roles on Ryan Murphy's Scream Queens and the UK series, Cuckoo. He appeared on the latter series until 2018, but still, the actor has not had a substantial film or television project (in which he has a major role) since 2016.
RELATED: What Actor Jason Weaver Said About Time Spent With Michael Jackson Filming 'An American Dream'
In a 2015 report titled, "The New A-List: What Went Wrong With Taylor Lautner's Career," there was speculation on how Lautner could return to his former glory. An insider told the publication, "It's not easy to move out of the shadow of a hit like Twilight. But he's still very young. There's time for Taylor to become more than just Jacob." So Lautner may not be all over the place like he was at the top of the last decade, it would make sense to see him return to prominence and leading films again.