Did the Singer of the Original 'I Kissed a Girl' Think Katy Perry Stole Her Idea?
"I Kissed a Girl" was Katy Perry's first hit. Although she'd released an album before "I Kissed a Girl," that song is what put her on the path to superstardom. Without it, who knows where her career would have gone.
For better or worse, it remains a famous song. However, it wasn't the first song with that title. What did Jill Sobule, the writer of the original "I Kissed a Girl," think of Perry and her song?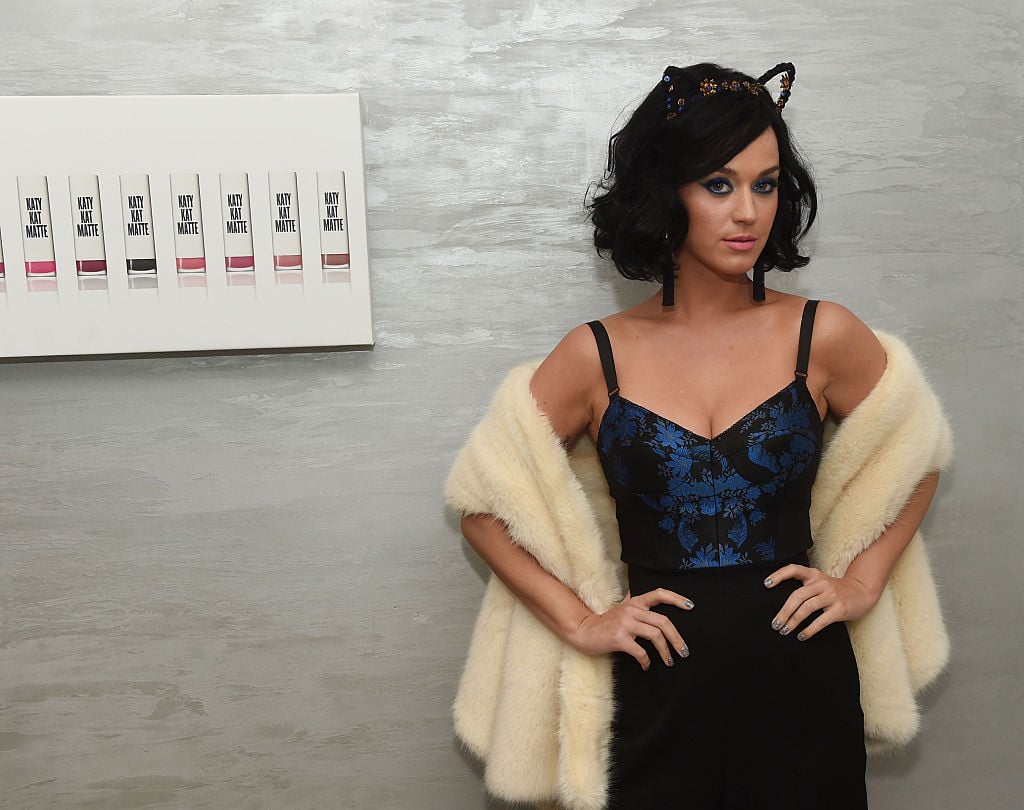 The original 'I Kissed a Girl' vs. the more famous 'I Kissed a Girl'
AllMusic reports Sobule released a tongue-in-cheek song called "I Kissed a Girl" in 1995. The song is about Sobule kissing a girl for the first time. The song was a surprise hit on MTV.
Perry released a song with the same title years later. The narrator of the song seems to imply she's singing about the first time she's kissed a girl as well. The two songs inevitably invited comparisons. People wanted to know what Sobule thought about Perry's song.
According to The Rumpus, she said "As a musician I have always refrained from criticizing another artist. I was, 'well, good for her.' It did bug me a little bit, however, when she said she came up with the idea for the title in a dream. In truth, she wrote it with a team of professional writers and was signed by the very same guy that signed me in 1995. I have not mentioned that in interviews as I don't want to sound bitter or petty — 'cause, that's not me."
Sobule's mother wondered if her daughter could make money off of Perry's song. However, it's impossible to copyright a song title. Sobule also noted how Perry's song was much more risque than hers.
Jill Sobule calls Katy Perry a 'slut' and responds to fan backlash
Then Sobule's tone abruptly changed. She said "F*ck you Katy Perry, you f*cking stupid, maybe 'not good for the gays,' title thieving, haven't heard much else, so not quite sure if you're talented, f*cking little slut."
This part of the interview garnered lots of attention. Sobule's choice of words angered many of Perry's fans, some of whom contacted her on Facebook to voice their displeasure. Sobule later responded to this publicity in a piece she wrote.
Writing for HuffPo, Sobule said her criticism of Perry was "purposely out of character and completely in jest." She added that she only used the phrase "f*cking little slut" ironically. Plenty of people felt her use of the phrase was a form of slut-shaming, regardless of her intent. In addition, Sobule said she had no issue with Perry although she was cynical about the music business. Finally, Sobule joked she'd write a song called "I Kissed a Girl …First."
Sobule's song came first. Perry's is more famous. Regardless, Sobule doesn't seem to take issue with Perry.
Also see: Katy Perry Once Said Mick Jagger Hit on Her When She Was 'Like 18'